Anzac biscuits, originally from Australia and New Zeland, are oat-based biscuits made with desiccated coconut. Best big and chewy, these simple to make biscuits are a great addition to any picnic basket!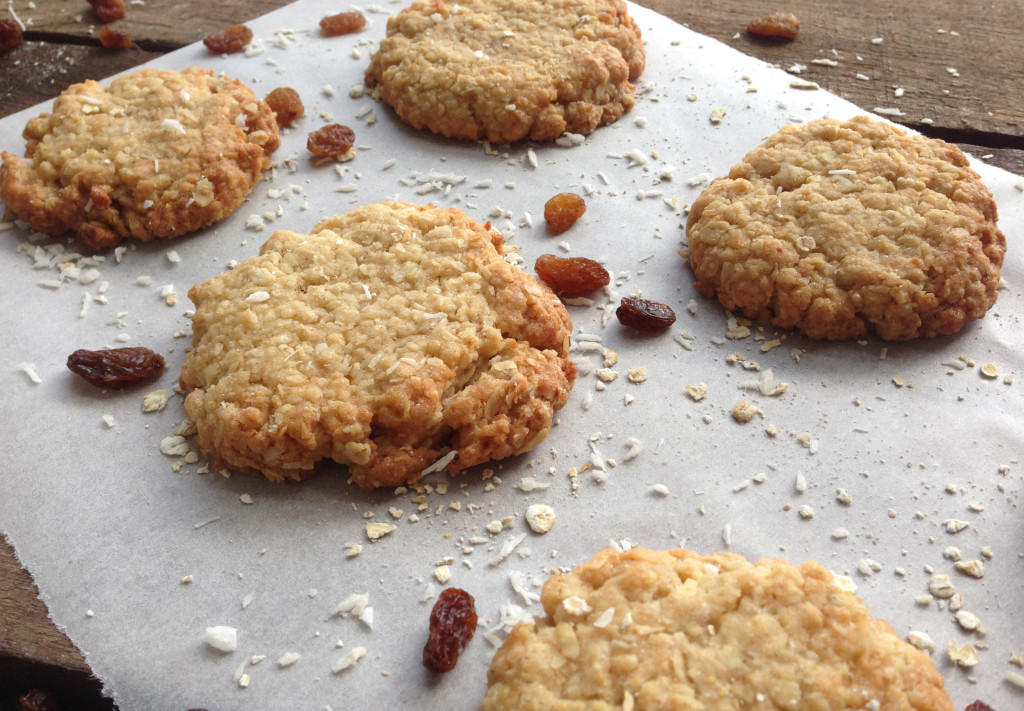 Ingredients
120g butter
40ml golden syrup
90g rolled oats
80g dessicated coconut
150g plain flour
110g caster sugar
50g soft brown sugar
1 tsp baking powder
40ml boiling water
Method
Preheat the oven to 160 degrees Celsius/320 degrees Fahrenheit/Gas mark 3.
Heat a pan on medium heat and add in the butter and golden syrup, stirring regularly until the butter has melted. Once the butter has melted, pour in your boiling water and stir.
In a large bowl, mix your oats, sugar, flour, desiccated coconut and baking powder together. Then slowly pour in you butter mixture, stirring the mixture as you go.
Once all of the butter mixture has been incorporated and your biscuit mixture is moist, You need to roll the mixture into 12-16 balls.
Put a sheet of baking paper down on your baking tray and add half of the balls to your tray. Flatten the balls slightly with the back of the spoon, and then place the tray in the oven.
Cook the biscuits for 8-10 minutes; remove from the oven and leave to cool. Whilst they are cooling you can add your second batch to the oven.
https://pescetarian.kitchen/chewy-anzac-biscuits-recipe/
Copyright Pescetarian.Kitchen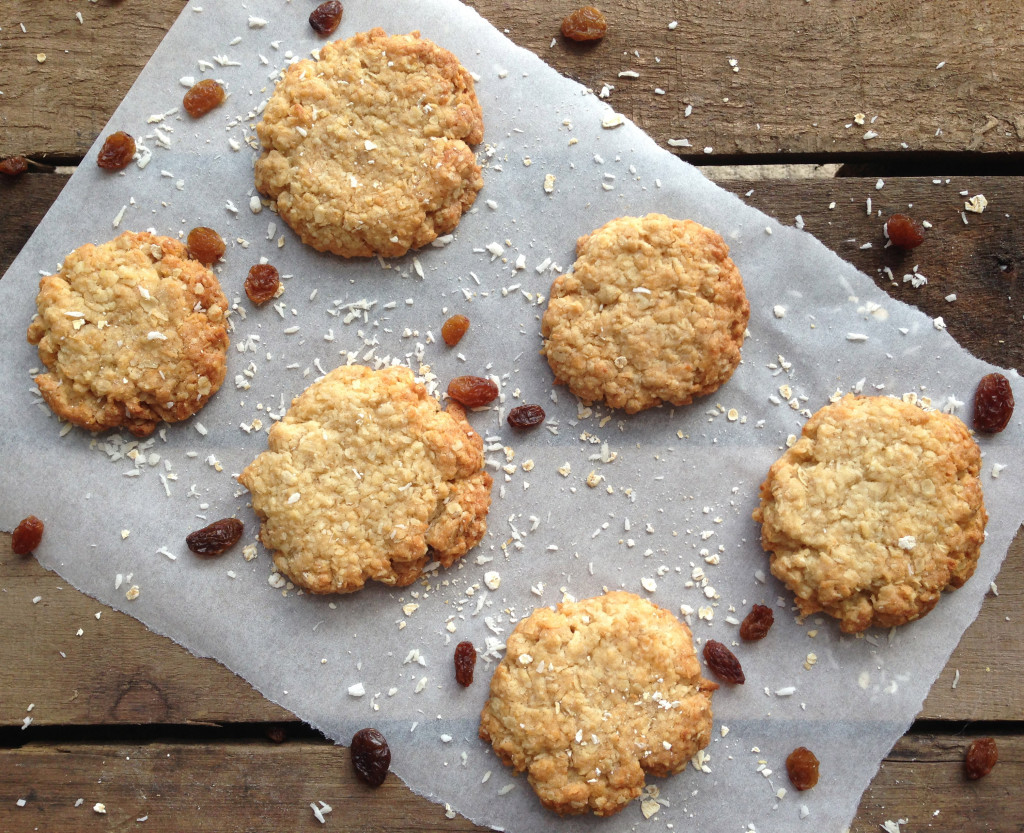 A word of warning before you bake these – they're incredibly morish. It's not a strange sight to see me and Matt scoffing down several of these in one sitting. You've been warned!