Fresh sardines are one of those awesome types of fish that I love to cook with. they're often crazy cheap, which  means you don't have to break the bank to eat them regularly. They're also really good for you – full of omega-3 and those healthy kinds of fat that we all need in our diet. And they couldn't be any easier to cook with.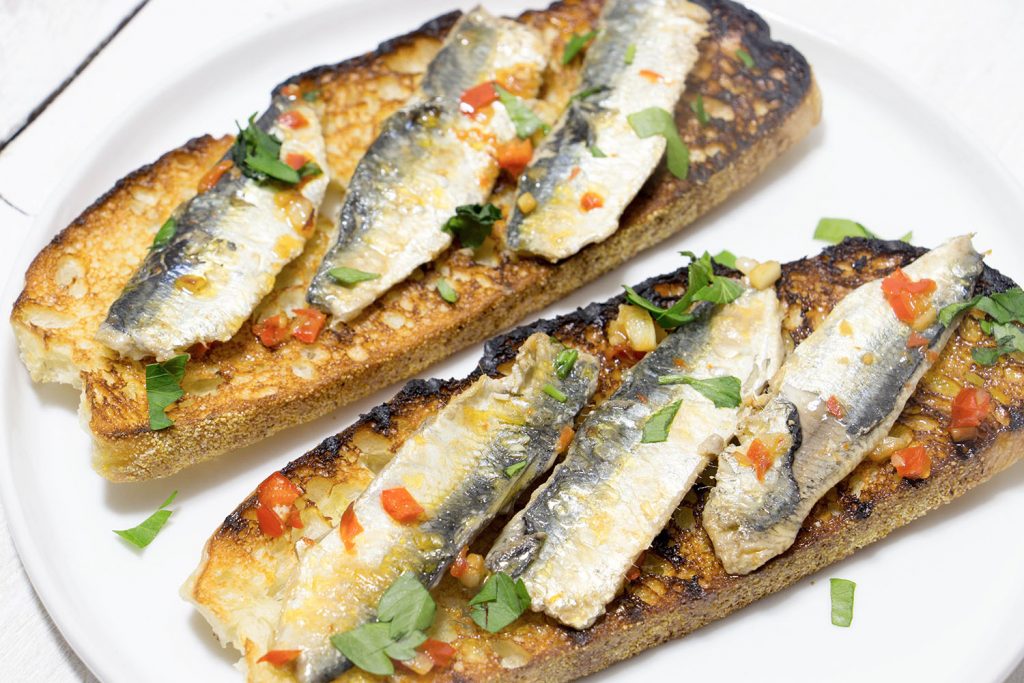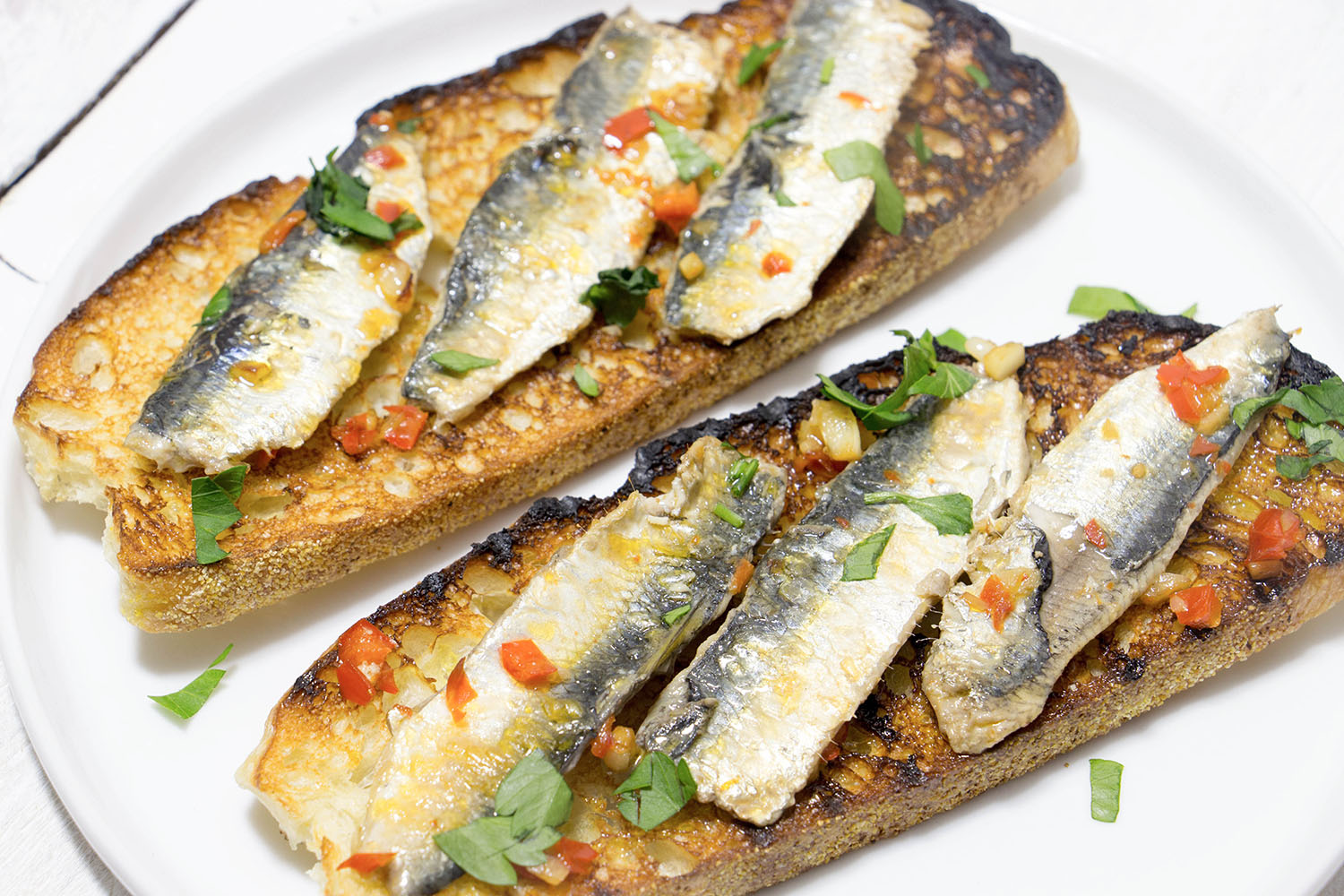 This recipe is unbelievably simple. It takes about 10 minutes to make, from start to finish and yet the flavours are so powerful and each bite is so enjoyable, you'll feel like a lot more time and care has been put into these babies.
I like to fillet my own sardines. It's simple to do and if I'm honest, I find it quiet relaxing – but you can also just ask the fish monger to fillet them for you when you buy them. You could also use whole sardines if you want to but I think one of the best parts about sardines on toast is that they can be scoffed down with no fuss – something that's made a little harder if you're trying to de-bone them as you eat.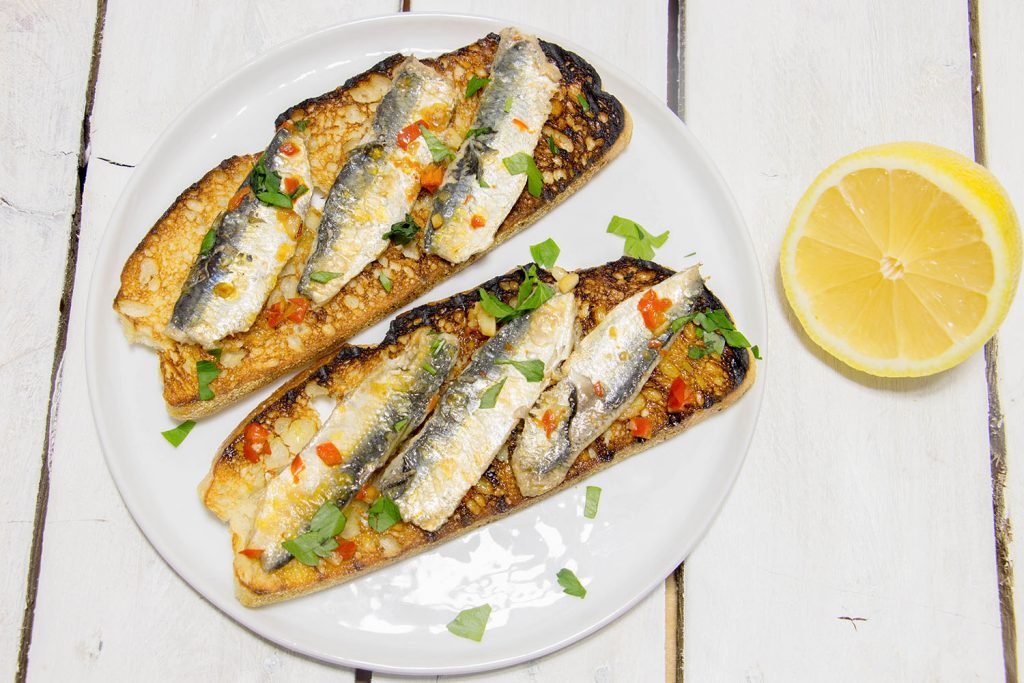 To fillet sardines, simply remove the heads, then slide a sharp knife down the length of the sardine, pressing the knife every so lightly against the spine. This will cut off the first fillet, then flip the fish over and do the same again on the other side, leaving you with 2 fillets and 1 fish skeleton to dispose of. Simple, right?
Pan Fried Sardines on Toast
Ingredients
12 fresh sardine fillets (from 6 sardines, which is around 1/2 lb), cleaned and gutted
3 tbsp olive oil
2 tbsp lemon juice
1/2 tsp salt
2 garlic cloves, finely chopped
1/2 red chilli pepper, finely chopped
1/2 tbsp fresh parsley, roughly chopped
Method
Begin by taking 1 tablespoon of the olive oil and 1 tbsp of the lemon juice and mixing them together. Then brush each of the sardine fillets with this mixture and sprinkle the salt over them.
Next, place a large saucepan on a medium heat and add 1 tablespoon of olive oil to the pan. When it is hot, add in the garlic and chilli and fry for 2 minutes.
Place the sardine fillets skin side down in the pan and leave to cook for around 3 minutes, until the fresh has turned white and less translucent. At the same time, toast the bread.
Plate up the toast and place 3 sardine fillets on each slice. Use the remaining olive oil and lemon juice to drizzle over the sardines, then sprinkle with parsley and serve!
https://pescetarian.kitchen/fresh-sardine-fillets-toast/
Copyright Pescetarian.Kitchen