It's been a couple of weeks since I've made a sweet recipe, but since I was craving some sugary goodness yesterday, I decided to make one of my favorites – blueberry and lemon muffins. I had a punnet of blueberries that I didn't think would make it through the weekend so it seemed like a perfect excuse to make my favorite muffins.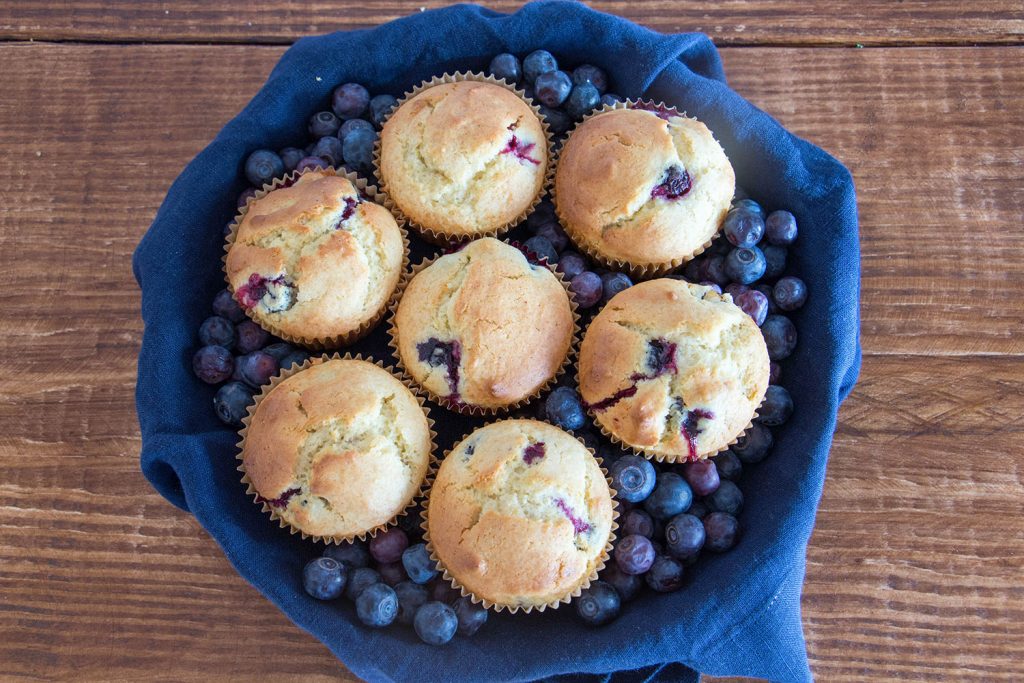 There's also something about the word "muffin" that convinces me I should be allowed one for breakfast! And it can't be bad for me if it's a breakfast food, right?
I love the natural sweetness of the blueberries and they go perfectly with the sharp and tangy lemon and a little sprinkle of nutmeg (it's my go-to spice when baking, I can't get enough!) This recipe makes 12-15 muffins and they'll keep for around 3 days, though they never seem to last that long in my house.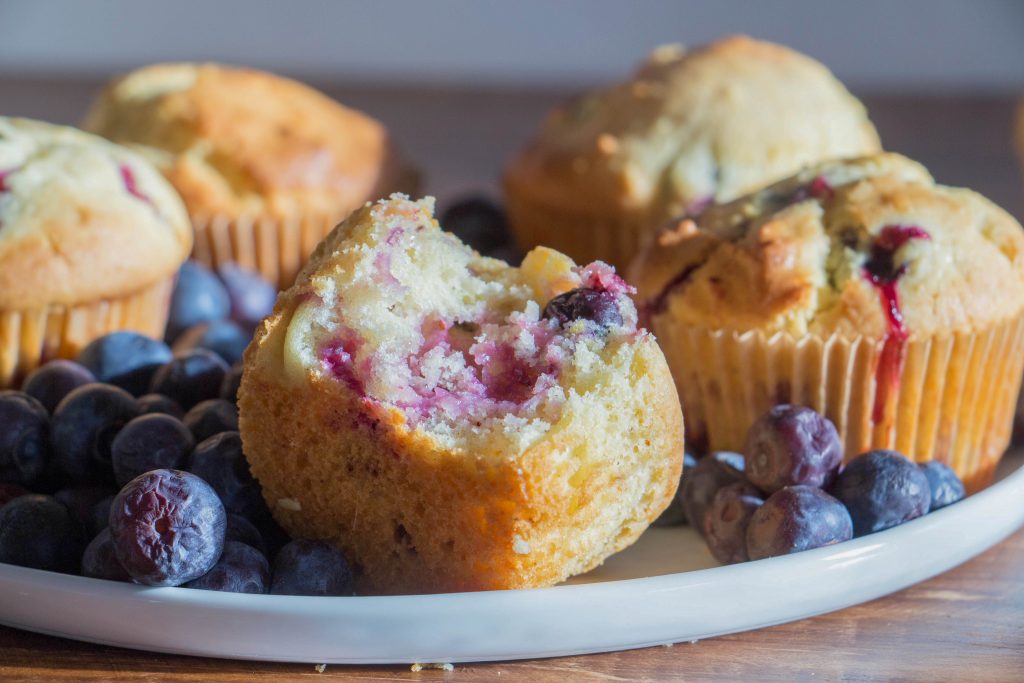 Blueberry and Lemon Muffins
Ingredients
1 cup 200g) of sugar
1 stick (115g) of butter
Zest of 1 lemon
2 large eggs
1 cup (250ml) of milk
Juice of 1/4 lemon
1/2 tsp vanilla extract
2.5 cups (300g) of flour
2 tsp baking powder
1/4 tsp salt
1/2 tsp nutmeg
1.5 cups (220g) of blueberries
Method
Begin by preheating the oven to 350 Fahrenheit / 180 Celsius.
Place the sugar, butter or lemon zest in a mixer and beating until it is light and fluffy.
Next, add in the eggs, milk, lemon juice and vanilla extract a little at a time, beating quickly as you add it.
Now sieve the flour, baking powder,salt and nutmeg into the mixing bowl and fold it into the batter until all of the flour is incorporated.
The last step is to stir in the blueberries and spoon batter evening into a muffin tray and place into the oven. They will take around 25 minutes to bake. When they are done, the muffins will be golden brown on top and if you slip a knife into one of the muffins, it will come out clean, with no batter on it.
https://pescetarian.kitchen/blueberry-lemon-muffins/
Copyright Pescetarian.Kitchen