I don't think there's anything better than the smell of freshly baked cookies. I love to bake them then when we have guests staying over – it gives the house that warm,  homey smell that people just can't resist.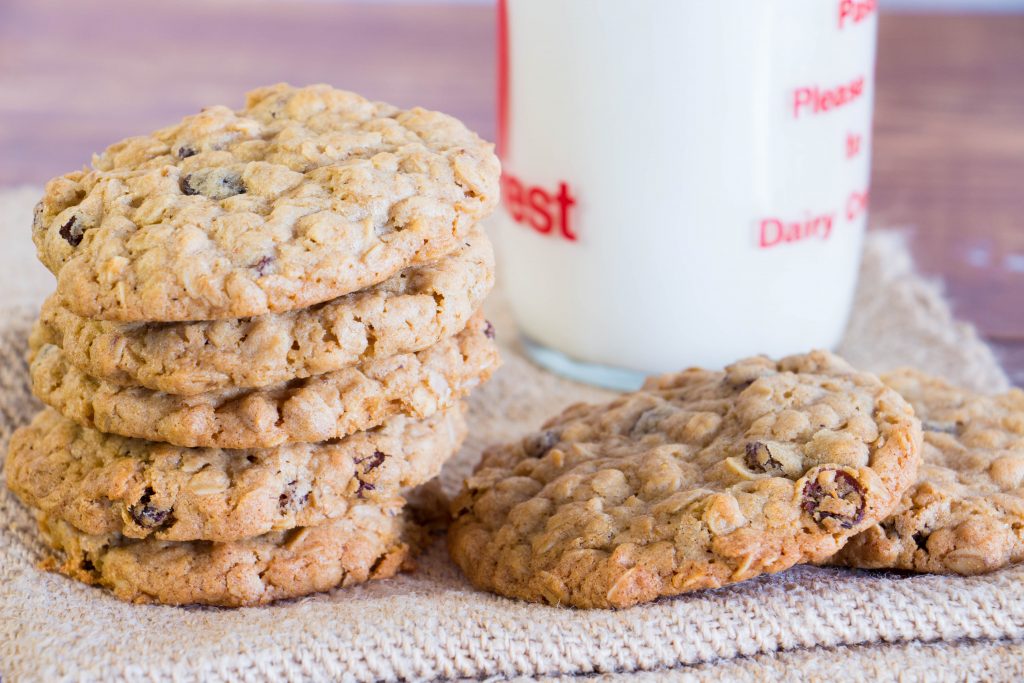 These oatmeal and raisin cookies are a favourite of mine – the dark brown sugar and oats give them a soft, chewy centre and makes them absolutely irresistible to friends and family. I try not to bake them when it's just Matt and I in the house, or we'll scoff them all down in one weekend!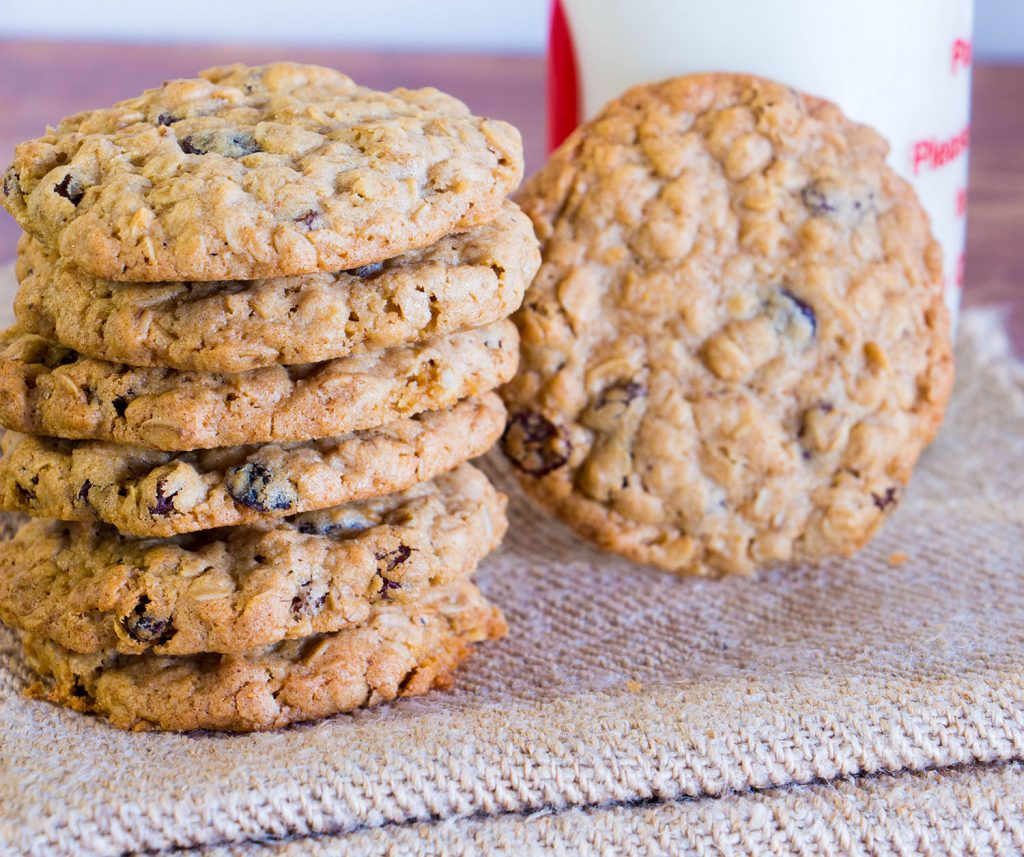 This recipe makes around 12-14 cookies and you can just double the quantities if you want to make more. I'd recommend keeping them in a sealed container once they've cooled, as it allows that to keep the chewiness a little longer (if they last that long!)
Ingredients
1 stick of butter, room temperature
1/2 cup of dark brown sugar
1/2 cup of granulated sugar
1 egg
1 tsp vanilla extract
3/4 cup of all purpose flour
1/2 tsp baking powder
1 tsp nutmeg
1 1/2 cup of rolled oats
1/2 cup raisins
Method
Start off by preheating the oven to 350 Fahrenheit / 180 Celsius and place a sheet of baking parchment on a large baking tray.
creaming together the butter and sugars in a large bowl, until light and fluffy. You can do this in a mixer or by hand, if you want an arm workout.
Add in the egg and vanilla extract and give the mixture a good whisk to combine.
Next, sieve in the flour, baking powder and nutmeg and fold it into the mixture.
Then stir in the oats and raisins until it has all combined.
Roll the mixture into 13-15 balls, place on the baking tray a couple of inches apart and flatted slightly with a spatula. Then place them in the oven and cook for around 13-14 minutes, until the edges go a light golden brown, then remove from the oven and leave to cool.
https://pescetarian.kitchen/oatmeal-raisin-cookies/
Copyright Pescetarian.Kitchen