Orange and chocolate are one of my favorite flavour combinations. When I was young I had a serious Jaffa Cake addiction and therefore was horrified when I realised that they're not really sold in the US!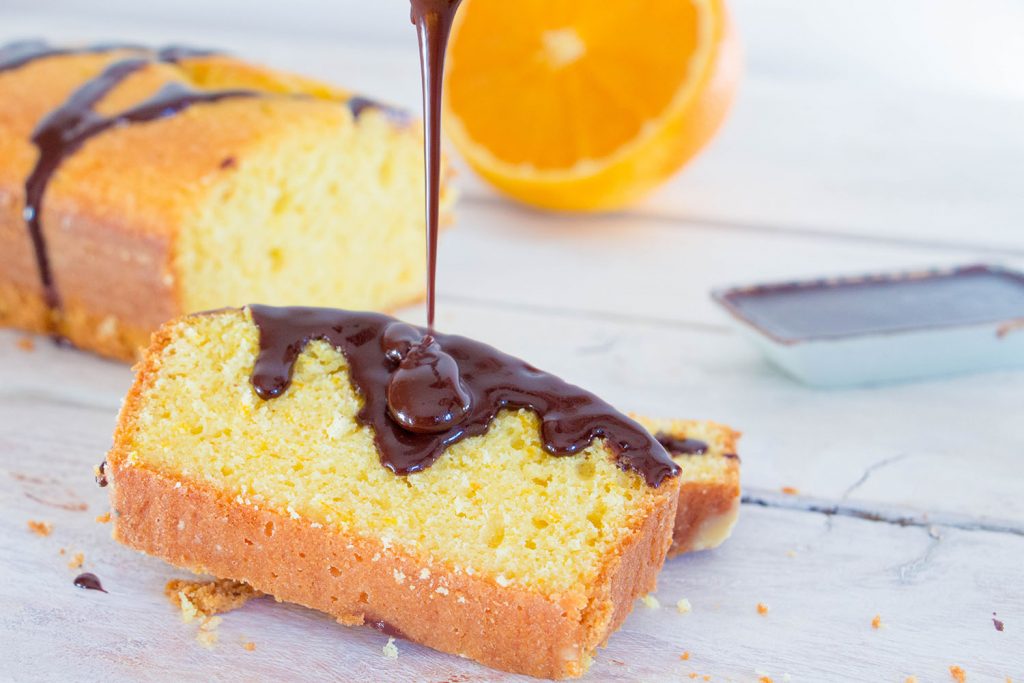 For my American readers, Jaffa Cakes are little discs of sponge cake, followed by a layer of marmalade and topped with a layer of chocolate. They are essentially heavenly little treats sent down by God/McVities to be enjoyed by Brits of all ages!
So realising my future was free of Jaffa Cakes, I decided to make myself a big orange cake with hot chocolate sauce to quell my sudden need for chocolatey, orange-y goodness. And I couldn't be any happier with the results!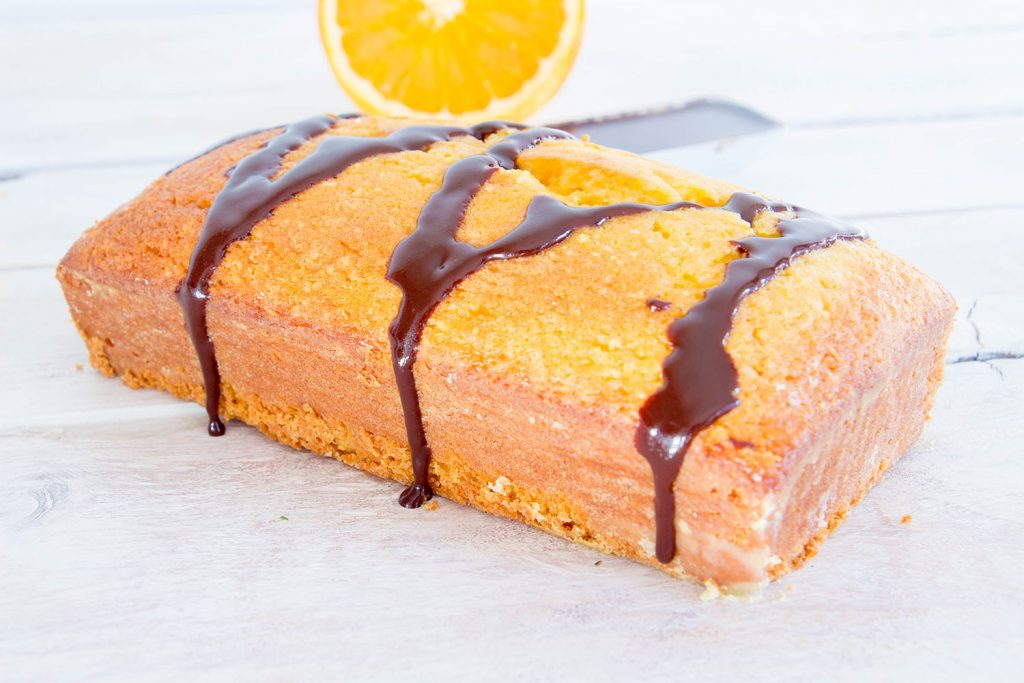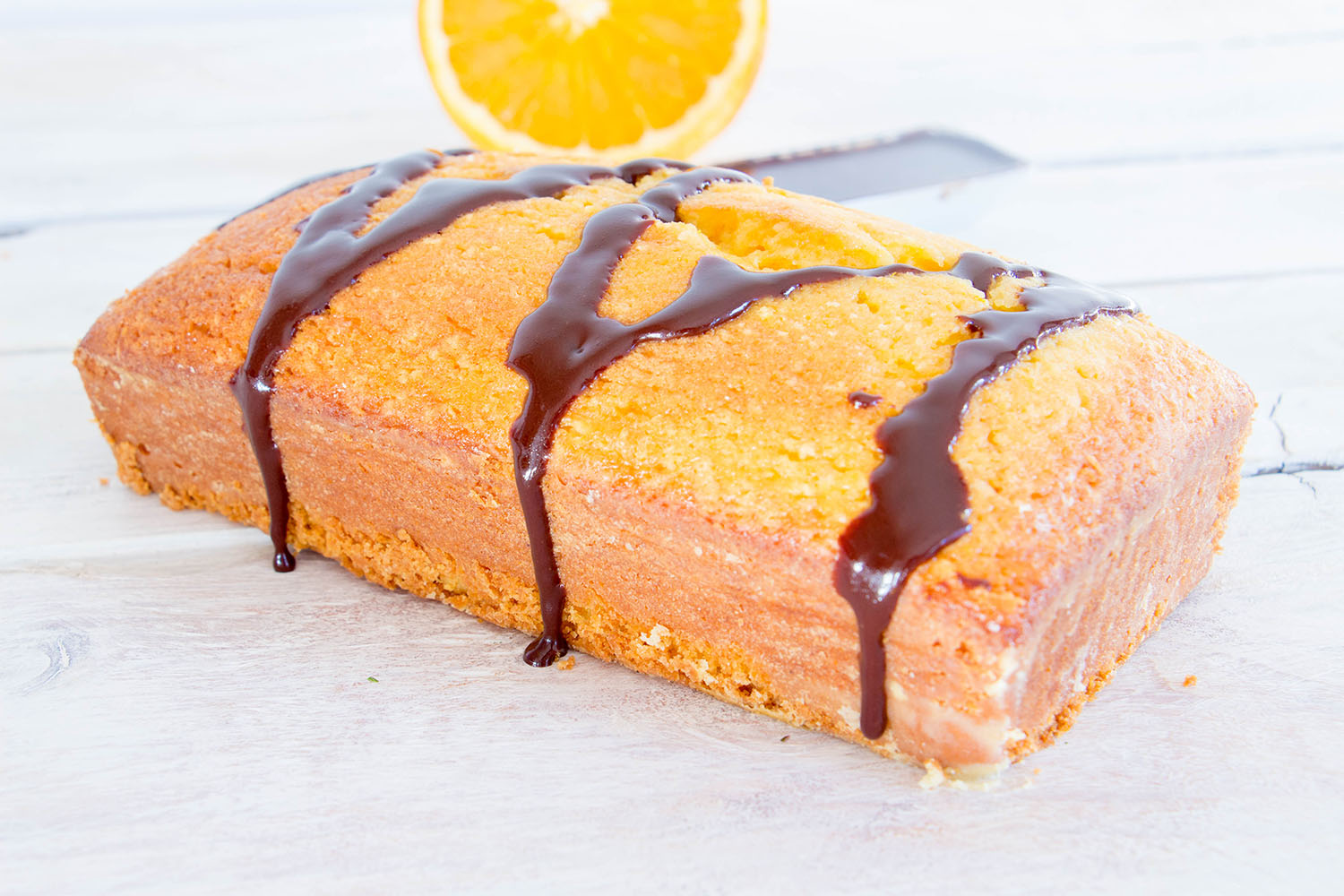 I made a little orange syrup for this recipe, which I poured into the cake as soon as it came out the oven. This keeps the cake really moist and is great if you need it to stay fresh and moist for a couple of days.
You can have the chocolate sauce hot or cold, either is great. I personally like it hot. You could even have a little ice cream with it if you were feeling really devilish!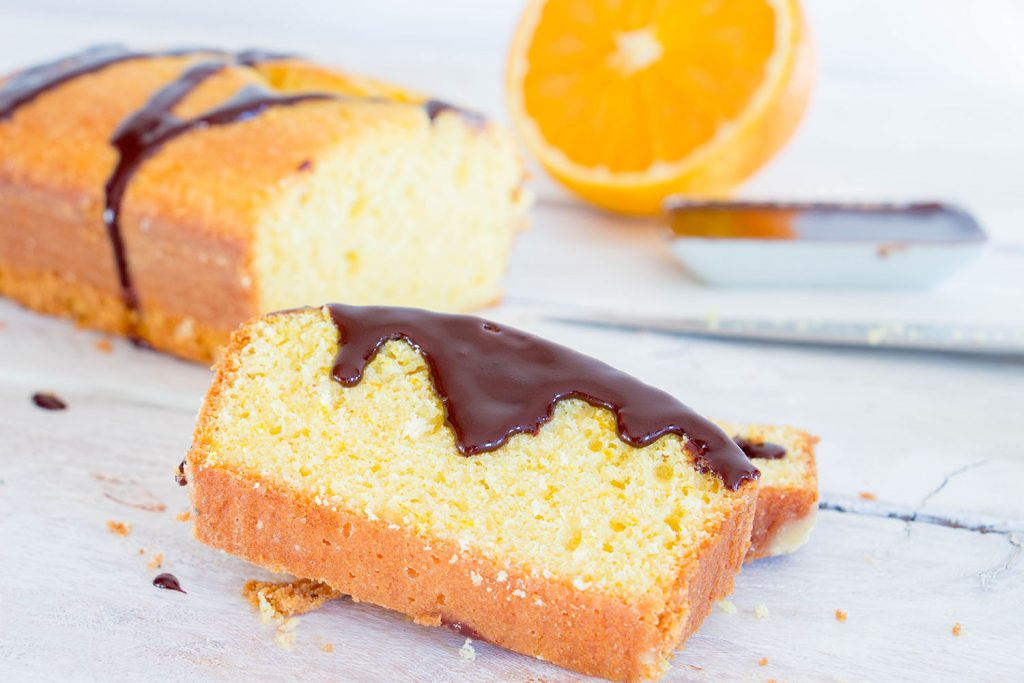 Orange Pound Cake with Chocolate Sauce
Ingredients
1 stick of unsalted butter
1 cup of sugar
2 large free-range eggs
1/4 cup orange zest
2 tbsp of squeezed orange juice
1/3 cup of buttermilk
1/2 tsp vanilla extract
1.5 cups of all purpose flour
1/2 tsp baking powder
1/2 tsp salt

For the orange syrup

3 tbsp squeezed orange juice
1/4 cup confectioners sugar

For the chocolate sauce

3/4 cup sugar
1/3 cup cocoa powder
1/2 cup milk
1/4 cup unsalted butter
Method
Start off by preheating the oven to 350 Fahrenheit / 180 Celsius.
In a large mixer, add in the butter and sugar and beat until light, fluffy and combined.
Add the eggs in a little at a time and keep beating on a low speed, followed by the orange zest.
In a jug, add the buttermilk, orange juice and vanilla extract and stir. This needs to be added to the cake batter a little at a time, beaten on a low speed until it is all incorporated.
Then sieve in the flour, baking powder and salt and fold into the batter until it is all combined into a beautiful, zesty cake batter.
Grease a loaf tin and pour in the cake batter. Then place it in the oven and bake for around 50 minutes, until the cake turns a light golden brown and a skewer comes away clean when placed in the centre of the cake.
Whilst the cake is cooking, you need to make the syrup. Simply mix together the orange juice and confectioners sugar until you get a syrupy consistency and leave to one side.
When the cake is removed from the oven, make a few small hole in the top with something sharp and pointy (toothpicks of kebab skewers will do fine), then slowly pour the orange syrup on the cake, allowing it to get absorbed into the cake through the holes. Try not to let the syrup pour into the edges of the cake tin here, as it may make it sticky and difficult to remove from the tin.
Leave the cake to cool on the side.
Whilst the cake is cooling you can make the chocolate sauce. Simply place a small saucepan on a medium heat and add in the milk, sugar and cocoa powder and stir until it has all combined and being to broil. Add the butter then turn down to a simmer and allow it to thicken for 5-8 minutes.
Remove the chocolate sauce from the heat and if you are saving it for later, leave to cool.
When the cake is cool, remove it from the loaf tin and drizzle the chocolate sauce over it.
https://pescetarian.kitchen/orange-pound-cake-recipe/
Copyright Pescetarian.Kitchen