I like to make this recipe when I've had a couple of days of unhealthy eating because the bright, citrus flavours make it feel really healthy. The pesto is made with rocket, parsley and lemon, with a little vegetarian parmesan. I like to serve it up with pea shoots and arugula to give it an extra burst of green goodness.
And this recipes doesn't just taste healthy, it really is good for you; it contains around half of your daily protein and fibre, whilst still being low in fat. Not bad for a quick meal that you can throw together in under 30 minutes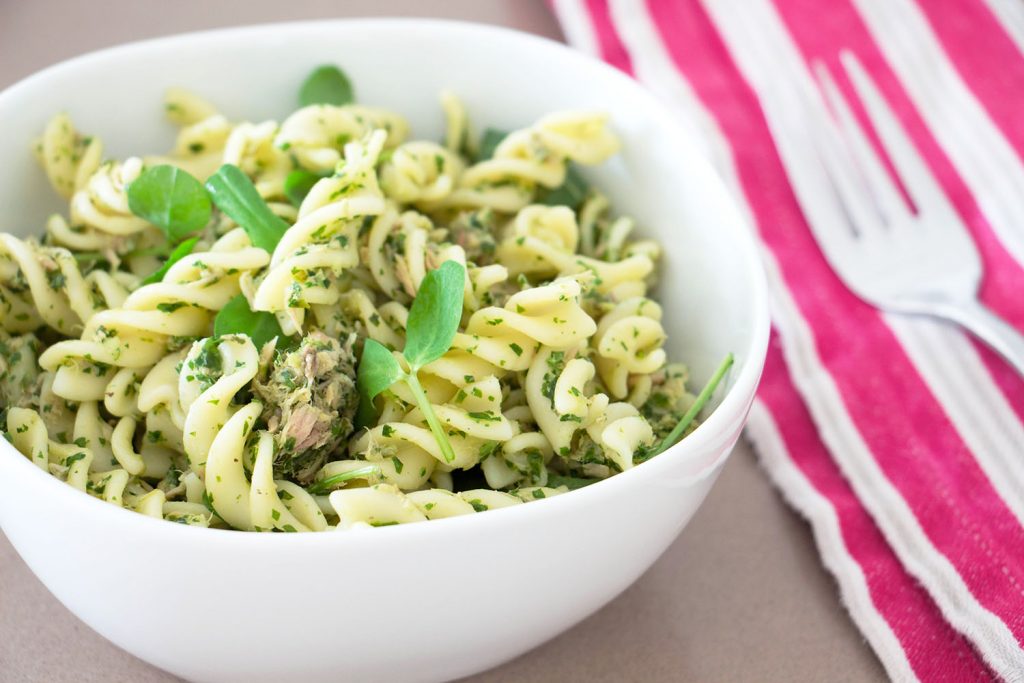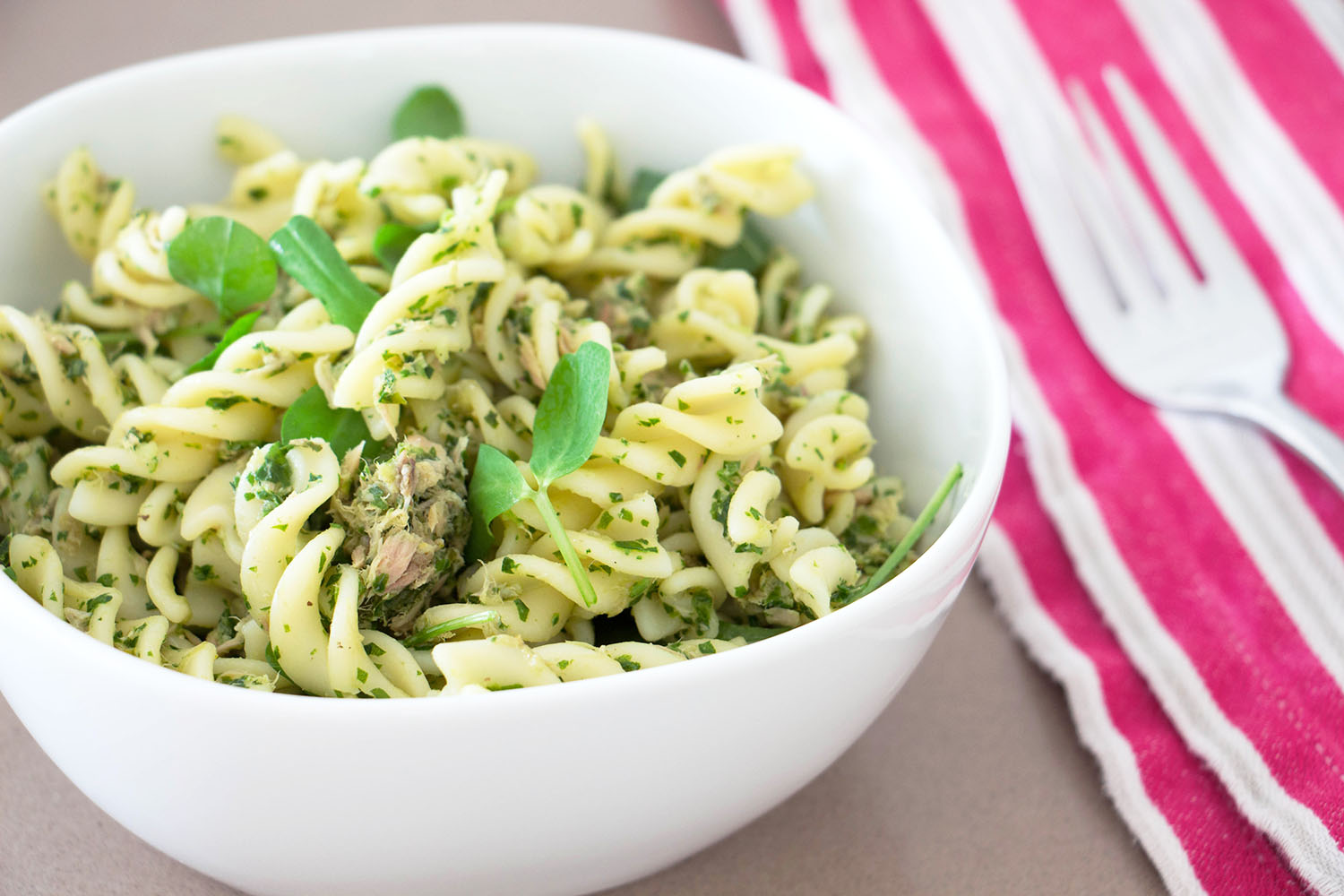 I used fusili pasta in this recipe but you can use whatever pasta you like best (or have tucked away in your cupboards). You can also make a couple of batches of this recipe, as it will keep in the refrigerator for a couple of days, meaning you'll have healthy lunches all sorted for the first half of the week.
Ingredients
600g fusili pasta
4 garlic cloves
150g rocket
20g parsley
4 tbsp olive oil
zest and juice of 1 lemon
20g vegetarian Parmesan , grated
2 x 200g tins of tuna
pinch of black pepper
50g peashoots
Method
Begin by cooking the pasta until al dente. Check the instructions on the packets for exactly how long this should be, but it's usually around 8-10 minutes.
Drain the pasta and keep half a cup of the water from your pasta pan for later.
In a food processor, throw in around 3/4 of the rocket, the parsley, olive oil, garlic cloves, lemon zest and juice, half of the grated Parmesan and the black pepper. You may need to add these ingredients a little at a time if your food processor is fairly small. Whizz the ingredients together until you have a sexy looking pesto. Don't worry if it's looking a little thick, the water from your pasta will sort this out later!
Put a large saucepan on a low heat and add in the pesto and tuna, followed by the pasta. Mix it all together until the pasta has been completely covered by the pesto. You may want to add in a little of the pasta water at this stage to loosen the pesto slightly. Then remove from the heat. Add in the pea shoots, the last bit of rocket and serve with a little grated Parmesan on top!
https://pescetarian.kitchen/tuna-pesto-pasta/
Copyright Pescetarian.Kitchen