Pancake Day was always a big deal in my house when I was a kid. I would be excited about it all day at school and couldn't get to get home fast enough. I think the excitement was not only because I'd get to eat a serious amount of delicious pancakes, but that I always had so much fun helping my Mum to make the batter and watching in awe as my Dad successfully flipped pancake after pancake, with increasing height and showmanship.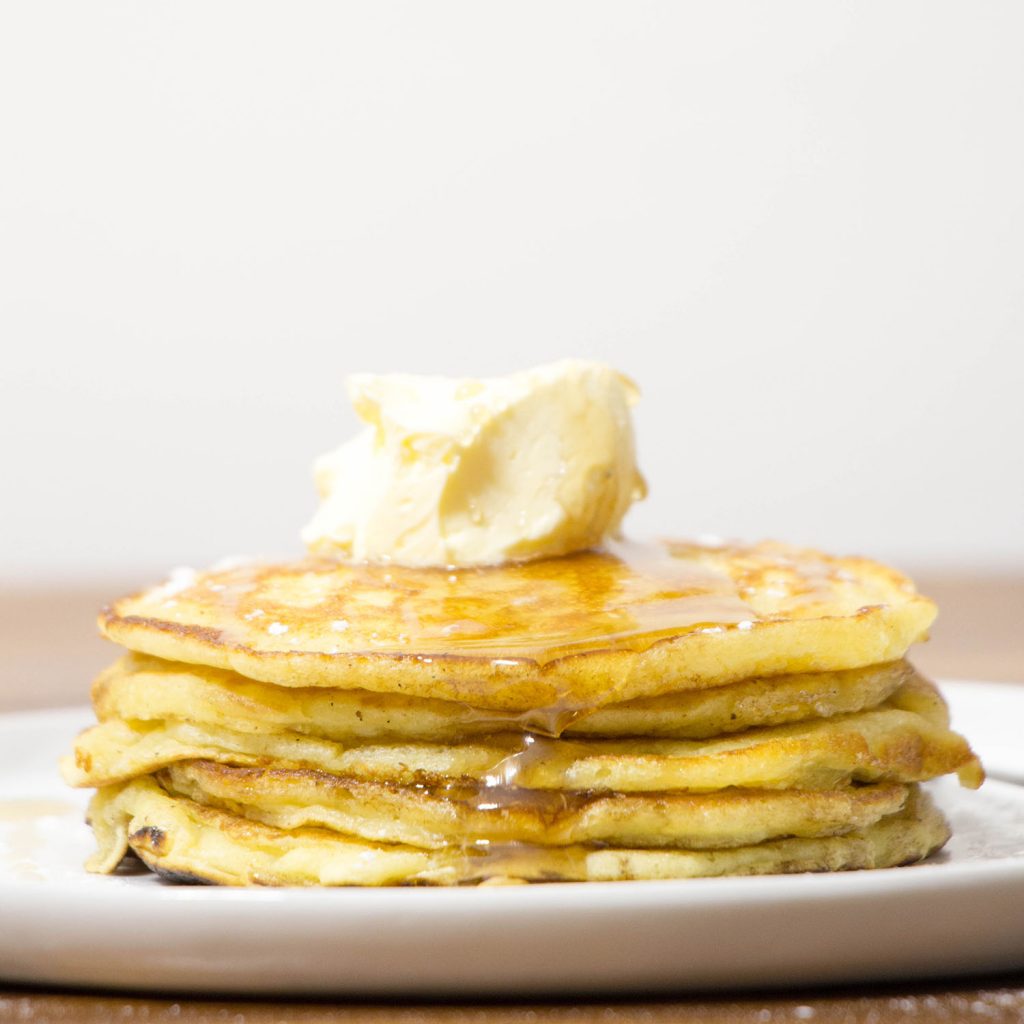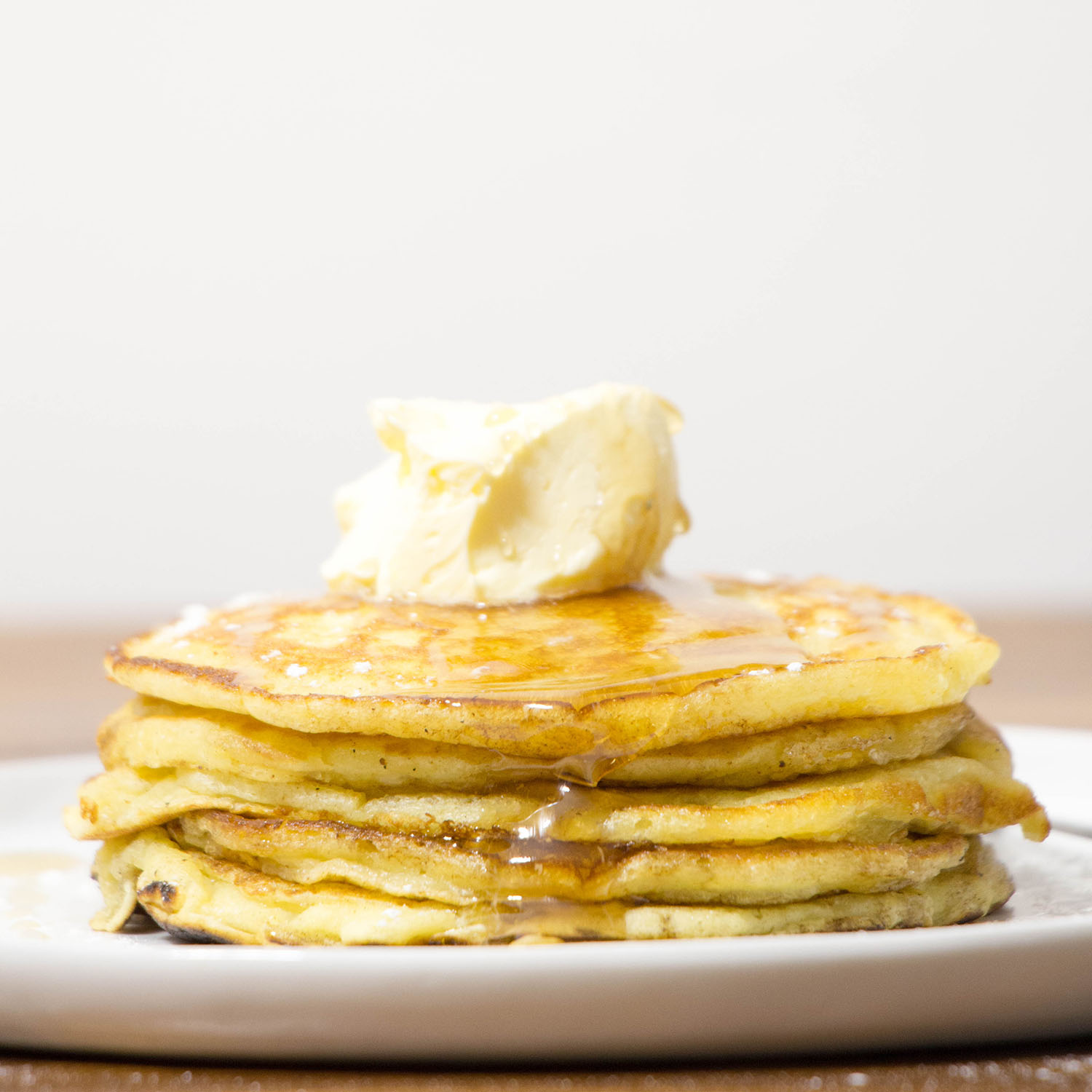 Pancake Day was a family evening where we all sat around together and laughed – laughed as my brother and I tried to flip our first pancakes and failed dismally, laughed at how naughty we were being, eating our body weight in sugary pancakes after dinner.
So Pancake Day is a fun day for me, filled with nostalgia. And now Matt and I are living in America, I wanted to tip my hat to the American style of pancakes, with these light and fluffy buttermilk pancakes, served up with whipped butter and maple syrup.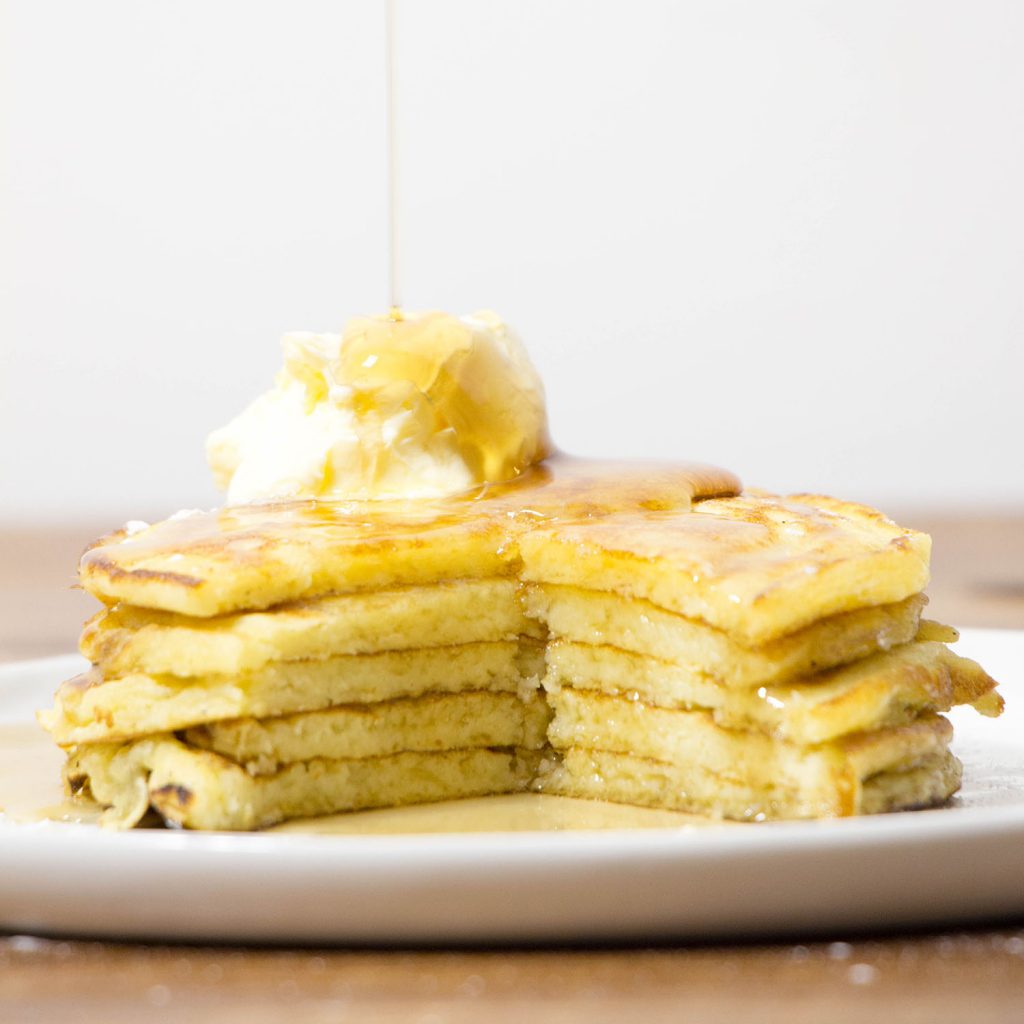 Buttermilk Pancakes with Maple Syrup and Whipped Butter
Ingredients
2 cups flour
1 tsp baking powder
1/2 tsp baking soda
1/4 cup sugar
1 tsp salt
2 cups buttermilk
2 large eggs, free range and organic preferably
1/4 cup melted butter
Non-stick cooking spray
1/8 cup salted butter, room temperature
1/8 cup whole milk
1/4 cup maple syrup
Method
Begin by preheating the oven to 200 Fahrenheit / 100 Celsius.
In a large bowl, sieve in the flour, baking powder, baking soda, sugar and salt , then make a well in the middle.
In a separate jug, mix together the buttermilk, eggs and melted butter, then slowly pour the liquid into the flour, whisking as you go, until all of the batter has combined and is nice and smooth.
Place a large skillet on a medium heat and spray in a little cooking spray. Get a ladle of the batter and pour out 2 pancakes into the skillet.
Let them cook for around 2-3 minutes, until there are little bubbles popping on the surface of the pancake, then flip the pancakes over and cook for a further 2 minutes, before removing them from the pan.
Place the cooked pancakes on a baking tray in the oven to keep them warm whilst you cook the rest of the batter up!
To make the whipped butter, simply place the room temperature butter in a bowl and whisk vigorously, adding in the whole milk a little at a time, until light and fluffy.
Serve the pancakes up in stacks, with a dollop of whipped butter and lots of maple syrup!
https://pescetarian.kitchen/buttermilk-pancakes-maple-syrup-whipped-butter/
Copyright Pescetarian.Kitchen