Stuffing is one of my favourite parts of a Christmas dinner and this stuffing recipe is about as Christmassy as it gets. Something about the smell of sage just screams Christmas with my family and roasting the chestnuts is a perfect Christmas-time experience.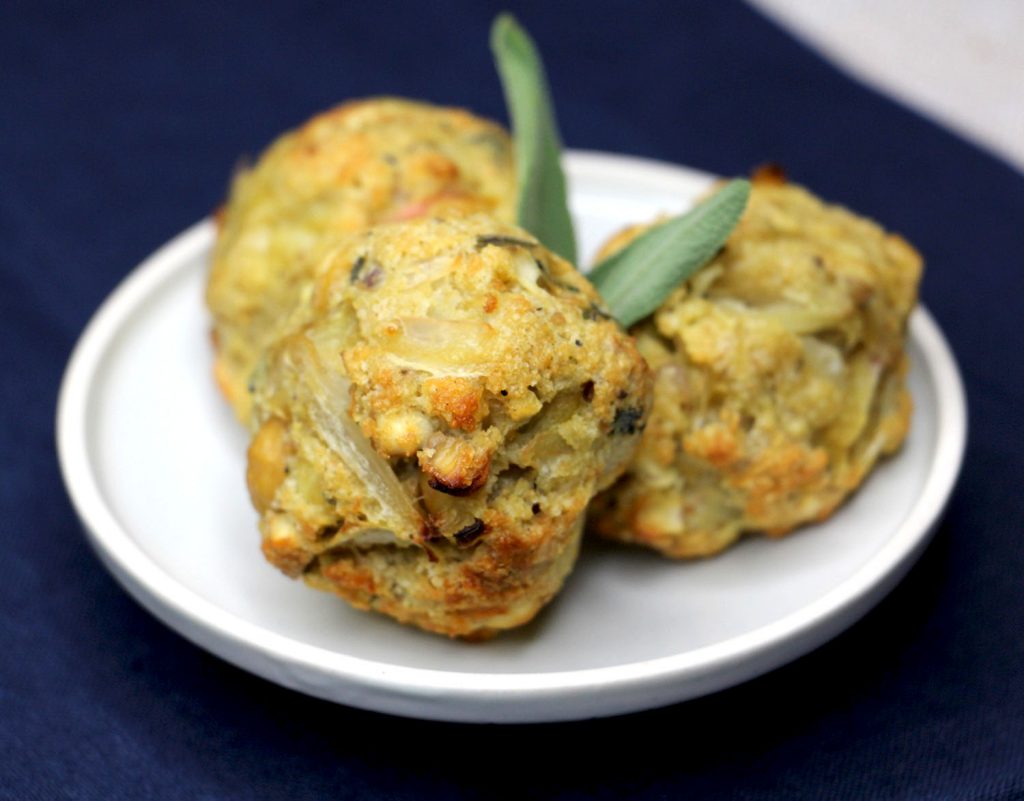 The recipe is very quick and simple and you can shape the stuffing into balls to roast alongside whatever you're cooking this year.
Peeling chestnuts can be a little difficult, so it's important to score and roast them, allowing most of the shell to peel off itself. A top tip here is to add in a little water to the baking tray, as the steam helps the shells peel a little easier. I'd also recommend de-shelling the chestnuts whilst they are still warm, as I always find it easier to get the shells off quickly this way.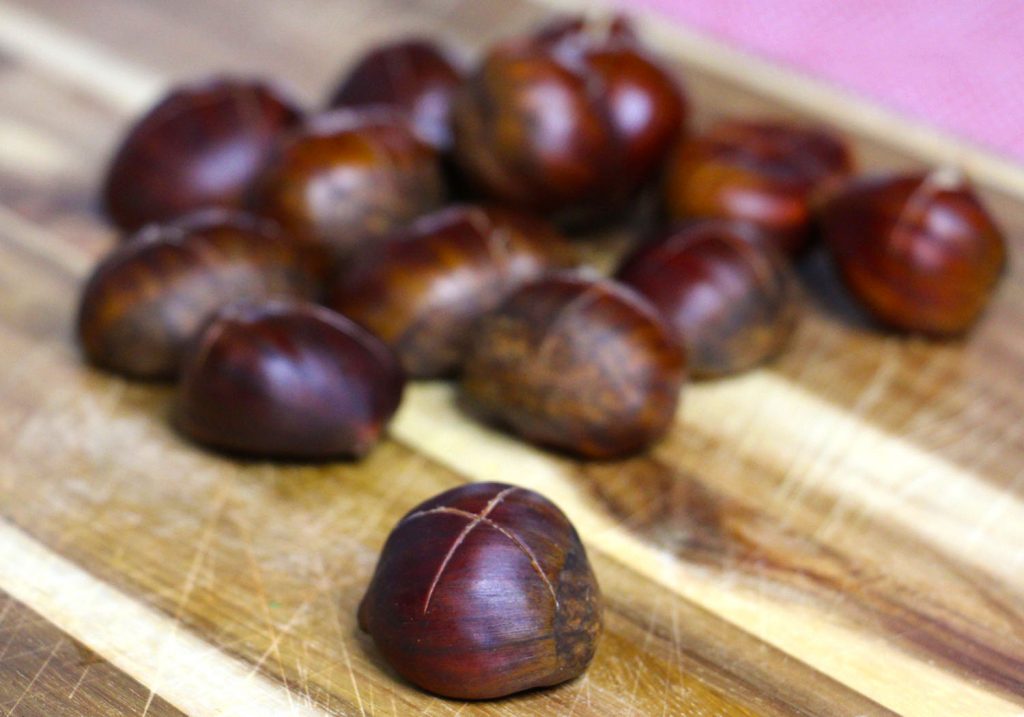 Sage, Onion and Chestnut Stuffing
Ingredients
160g chestnuts
Glug of vegetable oil
1 large onion, finely chopped
1 tbsp sage
½ tbsp rosemary
80g breadcrumbs
Salt and pepper
2 eggs, beaten
Method
Preheat the oven to 230 Celsius/ 450 Fahrenheit.
Score each of the chestnuts with a crossed and put onto a baking tray. Pour in 60ml water and put the tray in the oven. Leave the chestnuts for around 10 minutes, or until the shells of the chestnuts peel away.
Turn the oven down to 180 Celsius/350 Fahrenheit.
Whilst still warm, remove the chestnuts from their shells and finely chop.
Put a frying pan on a medium heat, add the vegetable oil to the pan, followed by the chopped onion. Sweat the onions for around 3 minutes, until they start to turn translucent.
Add in the Sage, rosemary chestnuts and fry for a further 1 minute.
Turn off the heat and transfer the contents of your pan into a large bowl and add in the breadcrumbs, salt and pepper stirring them into the mixture.
Next, add in the egg a little at a time, until your stuffing mixture has combined and can be easily shaped into balls. You don't have to use up all the egg for this - I usually find I need 3/4 of the eggs.
Shape your stuffing into balls and place onto a baking tray. Put in the oven for around 30-35 minutes, until the stuffing balls are golden brown and beautiful!
https://pescetarian.kitchen/sage-onion-chestnut-stuffing/
Copyright Pescetarian.Kitchen