I adore calamari, especially when it's been cooked properly and is therefore nice and tender. The purple hues of the calamari make this dish really vibrant and pretty. I like to serve this appetiser either on its own, or on a little toasted bread and garnished with parsley. The simplicity of the recipe and minimal use of ingredients really allows the flavour of the calamari to shine through.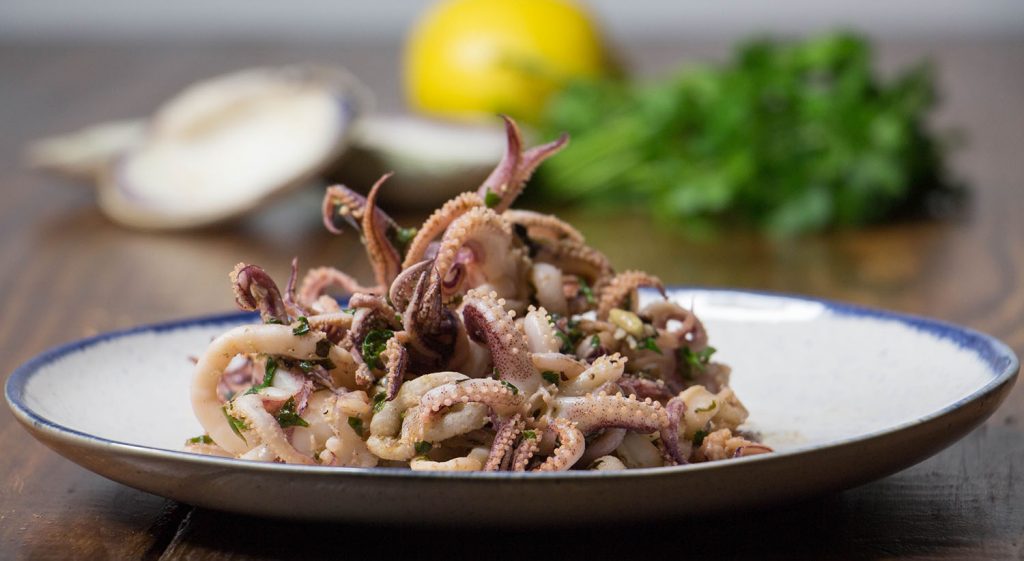 When it comes to cooking squid, there's a simple rule that you'll want to stick to: Cook for either a really short, or really long period of time. Otherwise you're going to end up with that tough, rubbery texture that can ruin calamari dishes. This recipe uses the super fast technique of sautéing. and takes only a couple of minutes to cook. So as well as being a tasty and very attractive dish, it's also unbelievably quick to make.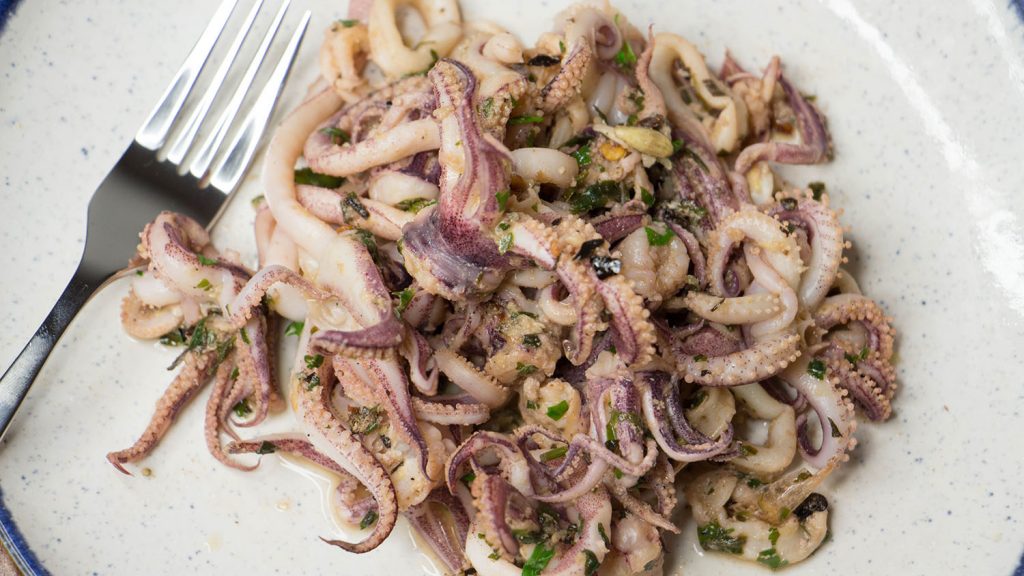 Ingredients
2 tbsp olive oil
3 cloves of garlic
1 tsp crushed chilli flakes
Small handful of parsley, finely chopped
400g squid
1/2 tsp salt
1/2 black pepper
Juice and zest from 1/2 lemon
Method
Put a wide pan on a high heat and add in the oil. You'll want to wait until the pan is very hot and the oil is almost smoking,
Throw in the garlic, chilli flakes and parsley and stir for around 30 seconds. You're just aiming to release the flavours here.
Add in the squid, lemon juice and zest, salt and pepper and give everything a good stir to ensure the squid is well coated. The squid should be spread out in the pan to ensure it all cooks evenly. Remove from heat after 2 minutes. This should be the right amount of time to cook the squid thoroughly. You will know, as the squid will go a little firm and turn slightly opaque.
Plate up immediately and garnish with a little more parsley.
https://pescetarian.kitchen/sauteed-garlic-calamari/
Copyright Pescetarian.Kitchen