Now autumn has come to an end and the cold is seeping in, I thought it would be a good time to make a squash soup recipe. I find that all sorts of squashes are on sale in November and Dec, which makes it a nice cheap dish to make. The heat and spice from the curry powder turns this soup into a perfect winter warmer, so I usually make a big batch and keep it in the fridge or freezer and pull it out for lazy weekend lunches when I don't want to leave the house and face the cold!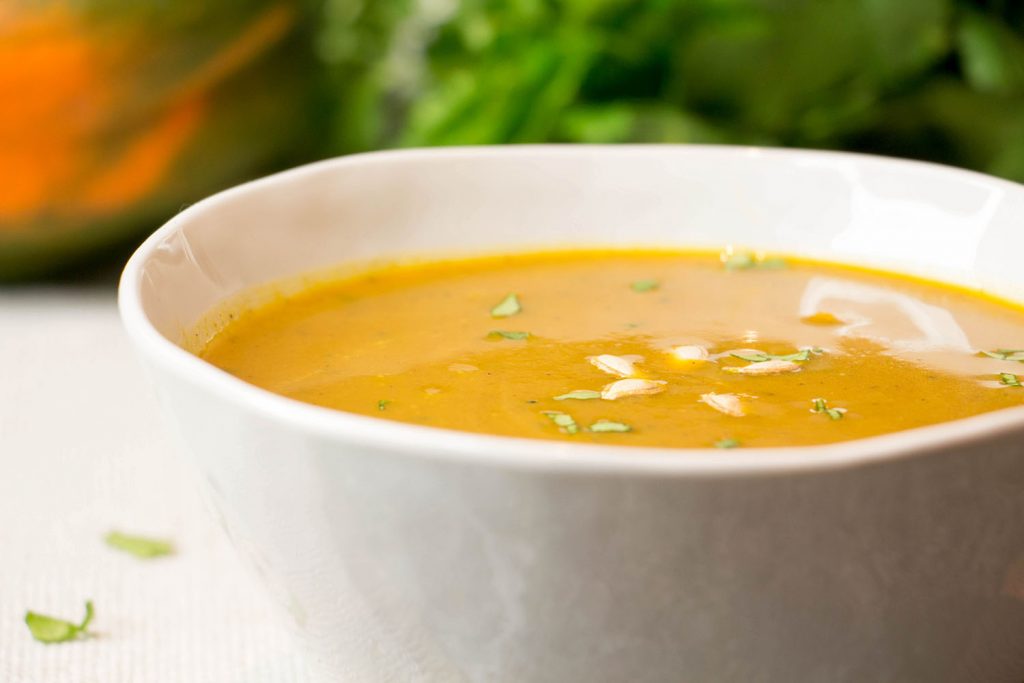 There are lots of different ways you can garnish  this soup. I like to take the seeds from the squash, clean them and give them a toasting in the oven, as I like the crunchy texture they bring to the soup. You can also garnish with sour cream and sprinkle with coriander or add a few croutons – lots of options!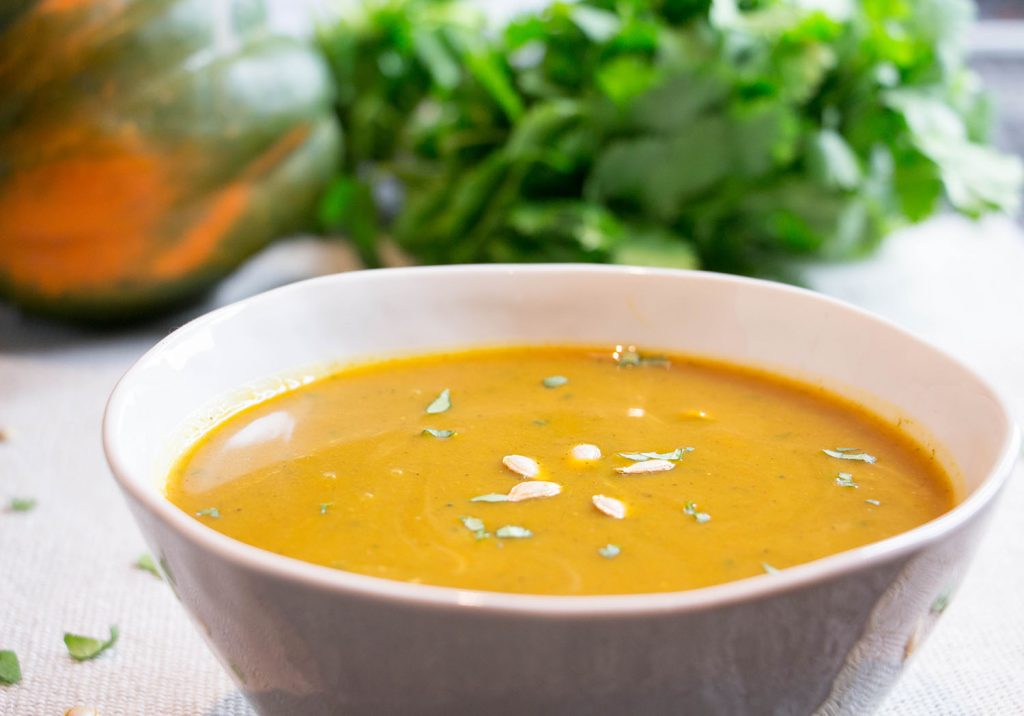 Curried Butternut Squash Soup
Ingredients
1 tbsp coconut oil
1 small onion, roughly chopped
1/2 a red chilli, roughly chopped
3 cloves of garlic, roughly chopped
1 butternut squash, peeled and cubed
3 tsp curry powder
1 tsp salt
1 tsp black pepper
1/2 tsp nutmeg
handful of coriander, roughly chopped
400ml tin of coconut milk
500ml vegetable stock

Serving options

Seeds from 1 butternut squash
3 tbsp sour cream
1 handful of corriander, finely chopped
Method
Begin by placing a large soup pan on a medium-high heat and add in the coconut oil. When hot, throw in your onions and let them cook for around 3 minutes, stirring regularly to stop them sticking. Follow with the garlic and chilli and leave for another 3 minutes.
Add in the butternut squash, curry powder, salt and pepper, nutmeg and coriander. Stir well to ensure that the vegetables are all coated with your spices and seasoning.
Lower the heat and add the coconut milk and vegetable stock. Give it a quick stir and then leave for around 15 minutes, until the squash is softened and you can easily slip a butter knife through it.
If you're toasting the squash seeds for garnish, this would be a good time to put your oven to 180 Celsius/350 Fahrenheit. Once it's hot, put the seed on a baking tray and into the oven for around 15 minutes, or until the start popping.
Now, Get out your soup blender and get blending until your soup is a smooth consistency. Give it a quick taste and adjust your seasoning accordingly, then leave it for 5 minutes more.
Serve with a garnish of your choice and you're done!
https://pescetarian.kitchen/curried-butternut-squash-soup/
Copyright Pescetarian.Kitchen