Pescetarian pâtés are some of my favourite quick fish recipes. They're so unbelievably easy to make and yet I think they taste infinitely better than the store bought alternatives. My family and friends are always happy when I pull out homemade pâté and this smoked salmon recipe always goes down a treat. Its lightly and fluffy pâté which requires very few ingredients.
I like to wait until I see a good quality smoked salmon on sale and then make a fairly large batch and then freeze it in a few separate containers so that I can pull them out as and when I need them, as it'll keep for around 2 months in the freezer. Garnish with a little dill and serve either as a dip, with carrot sticks and chips, or placed on crackers or blinis as an appetiser.
I tend to add half of the smoked salmon to the food processor with the rest of the ingredients than stir in the second half at the end. This means that the pâté has little chunks of salmon which creates a great texture.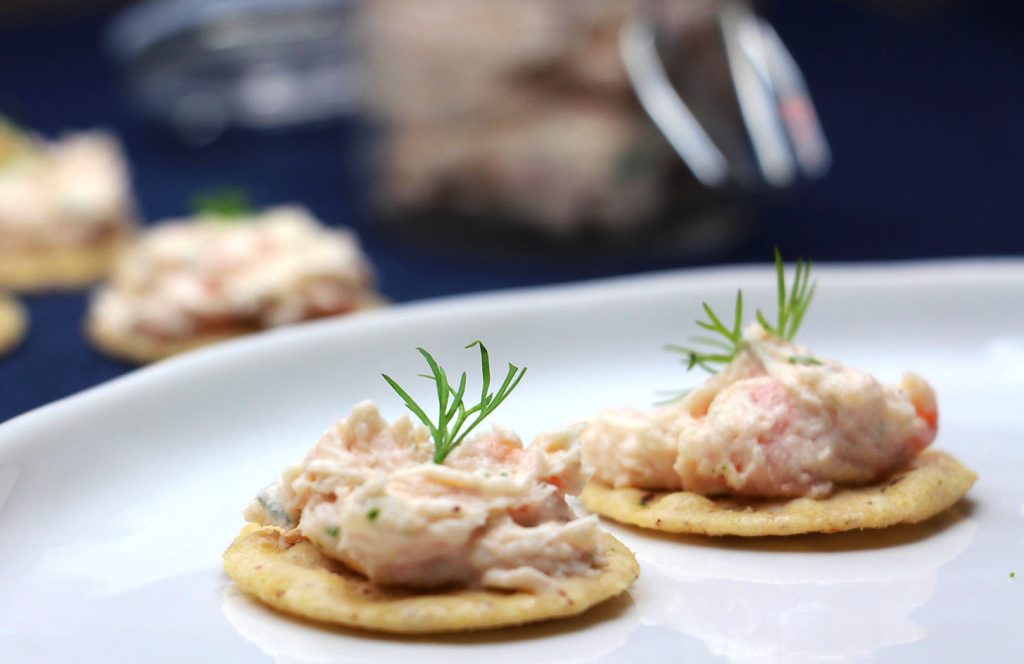 Ingredients
120g smoked salmon, roughly chopped
150g cream cheese
50ml double cream
tbsp lemon juice
tsp dill,
tsp chives
salt and pepper
Method
Take half of the smoked salmon and all of the other ingredients and blitz in your food processor.
Stir in the rest of the smoked salmon and season to taste.
Garnish with a little dill and that's it! Easiest. Recipe. Ever.
https://pescetarian.kitchen/smoked-salmon-pate/
Copyright Pescetarian.Kitchen