One of my fondest childhood memories is doing the grocery shop with my Mum when I was little. If I was good and helped her collect all of the food, I was allowed to choose any treat I wanted from the bakery counter. So I would potter round the supermarket, quietly helping out, hoping and praying that there would be gingerbread men when I got to the counter. So for me, eating gingerbread is a really nostalgic experience and I must admit, they're even better when you make them yourself!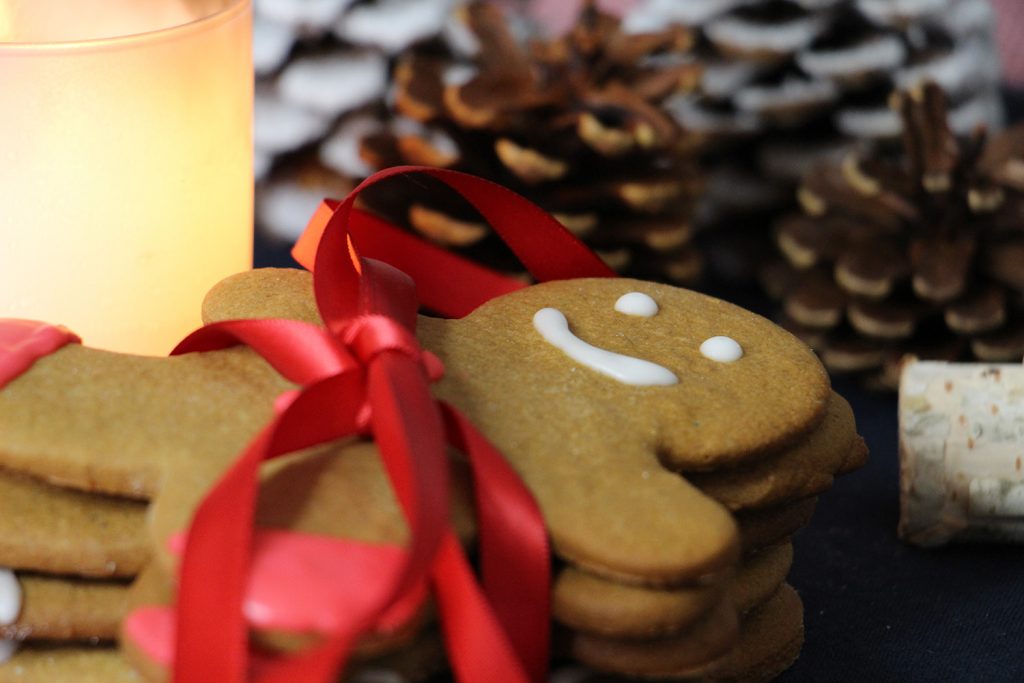 This gingerbread recipe makes them exactly how I like them: With a good shape from the arms and legs and a slightly soft and chewy centre.
The gingerbread dough for this recipe needs at least 4 hours in the fridge, however I tend to leave it there overnight, thus reducing the need to do it early in the morning. I can just whip up the dough after work and bake the following day.
When it comes to icing your gingerbread men, don't worry about getting it perfect. I tend to pick my least attractive gingerbread man and use him to practice on, just to get my eye. My icing is by no means ideal, but I like that it's a little messy and if you're making for friends they'll love it when they notice that they're all homemade and iced by you.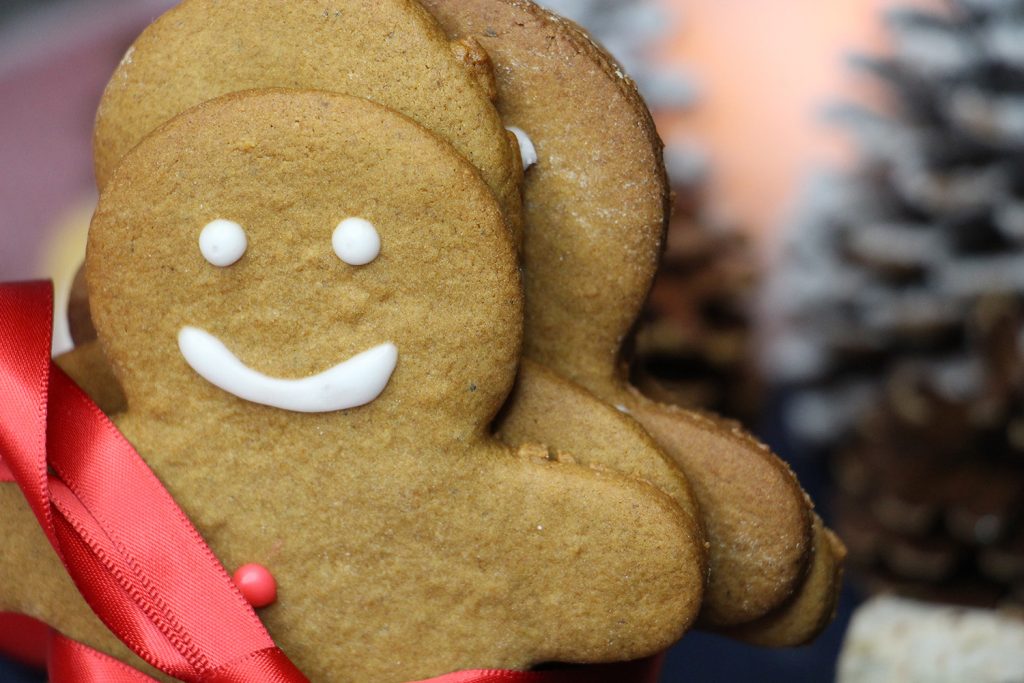 This recipe makes enough for around 15 large gingerbread men. If you're using a small cookie cutter, it will probably make closer to 18.
Christmas Gingerbread Men
Ingredients
Gingerbread men

115g butter
115g dark brown sugar
100g treacle
½ tsp vanilla extract
1 medium egg
325g plain flour
1 ½ tsp ginger
½ tsp cinnamon
½ tsp nutmeg
½ tsp baking soda

Icing

400g Icing sugar
Water
Food colouring (I like to use red and green but go wild with whatever colours you want)
Method
In a large bowl, beat together the sugar and butter until light and fluffy (use an electric beater to save your poor arms). Then add the treacle, vanilla and egg and beat further.
In a separate bowl, mix together the flour, ginger, cinnamon, nutmeg and baking soda. Then, a third at a time, fold the flour mixture into the sugar and butter bowl. At this point the dough should be sticking together nicely and should be fairly easy to manipulate.
Halve the dough and shape each half into a disc and wrap in cling film. Place both halves in the fridge for a minimum of 4 hours.
Before removing your dough from the fridge, preheat the oven to 180 Celsius / 350 Fahrenheit.
When you remove the dough, place it on a floured surface and roll out until it is roughly 5mm thick.
Use your gingerbread cookie cutter to cut out each of your gingerbread men. Place them on baking trays, around 2 cm apart to make sure they don't touch when they expand a little in the oven.
Cook the gingerbread men for 8-10 minutes, until they have risen slightly and hardened around the edges, then leave to cool on a cooling rack.

Icing your gingerbread men

Add water to the icing sugar a little at a time until you've got the right consistency for icing. It should feel fairly stiff when stirring.
Separate the icing sugar into however many colours you are using and add a couple of drops of your food colouring into each and stir in. Add one colour of icing to you piping bag, using a very small round nozzle and get icing! And always remember to wash out your piping bag between colours so that they don't get mixed.
https://pescetarian.kitchen/christmas-gingerbread-men/
Copyright Pescetarian.Kitchen