The fresh and creamy recipe is perfect for a lazy summer afternoon outside and it uses very few ingredients. This recipe is also really versatile – you can use a range of fruits, such as raspberries or strawberries if you prefer. I have also made this recipe with Chantilly cream before, which is sweeter than whipped cream and perfect for those of you with a really sweet tooth.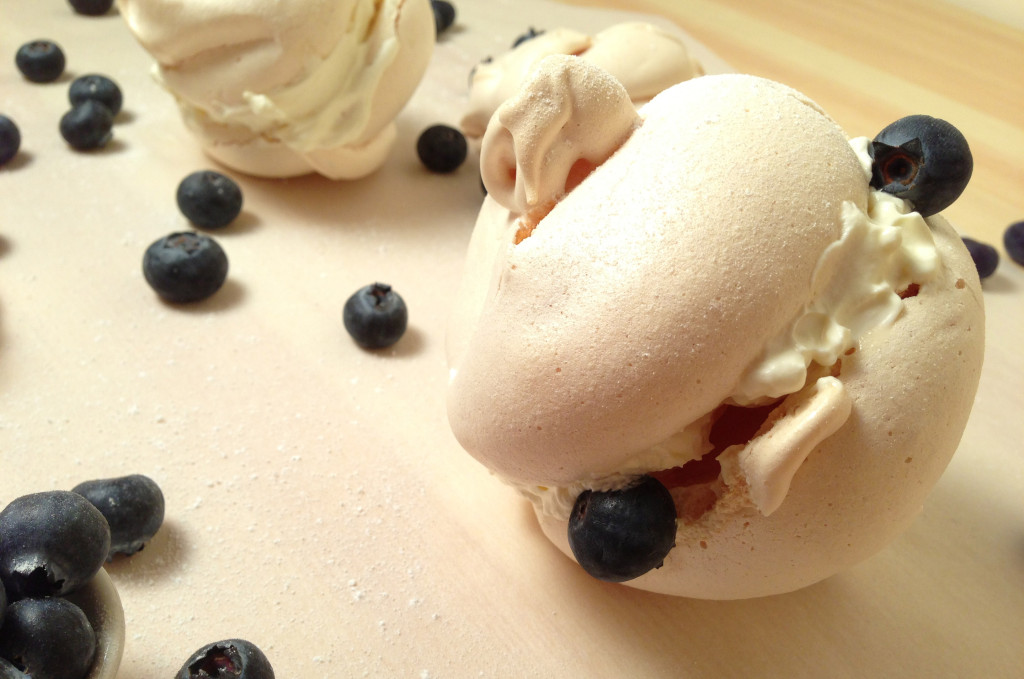 Meringues with Fresh Blueberries and Cream
Ingredients
3 free range egg whites
175g caster sugar
½ tsp vanilla essence
100g whipped cream
Method
Firstly, preheat your oven to 200 degrees Celsius / 284 degrees Fahrenheit / Gas mark 1.
Break the 3 egg whites into a large bowl and whisk until they form stiff peaks. You can do this using an electric whisk, or a handheld if you fancy a work out.
Next, you need to add your sugar one tablespoon at a time. Every time you add a tablespoon of sugar, whisk your egg mixture until all the sugar has been mixed in and the mixture is stiff.
Once all of your sugar has been added, pour in your vanilla essence and whisk once more. At this point the mixture should be white and glossy and forming stiff peaks. Grab a baking try, covering it with a baking sheet and dollop 8 heaped tablespoons of the meringue mixture onto your baking sheet, with an even distance between each.
Bake in the oven for 50 minutes (if you like a chewy inside) or 70 minutes if you like it crunchy throughout, then turn off the oven and leave to cool.
Once cooled, add a big dollop of cream to the base of one of the meringues and lightly place another meringue against it, then shower with berries of your choice.
https://pescetarian.kitchen/meringues-blueberries-cream/
Copyright Pescetarian.Kitchen