I've eaten a lot of mac & cheese since Matt and I went to the States and it's become a serious guilty pleasure of mine. This recipe is a little twist on your traditional version with the addition of roasted cauliflower to provide a crunchier texture to go alongside the creamy macaroni. The spinach adds a great additional flavor to the cheesy sauce and gives your mac & cheese a little pop of color.
I'd recommend using a nice mature cheddar for the basis of your cheese sauce, as it'll pack a good punch however mac & cheese is versatile enough to work with most cheeses so if you have a favorite in mind, use it! Parmesan is a great cheese for sprinkling over the top as it will go a gorgeous golden brown color when baking.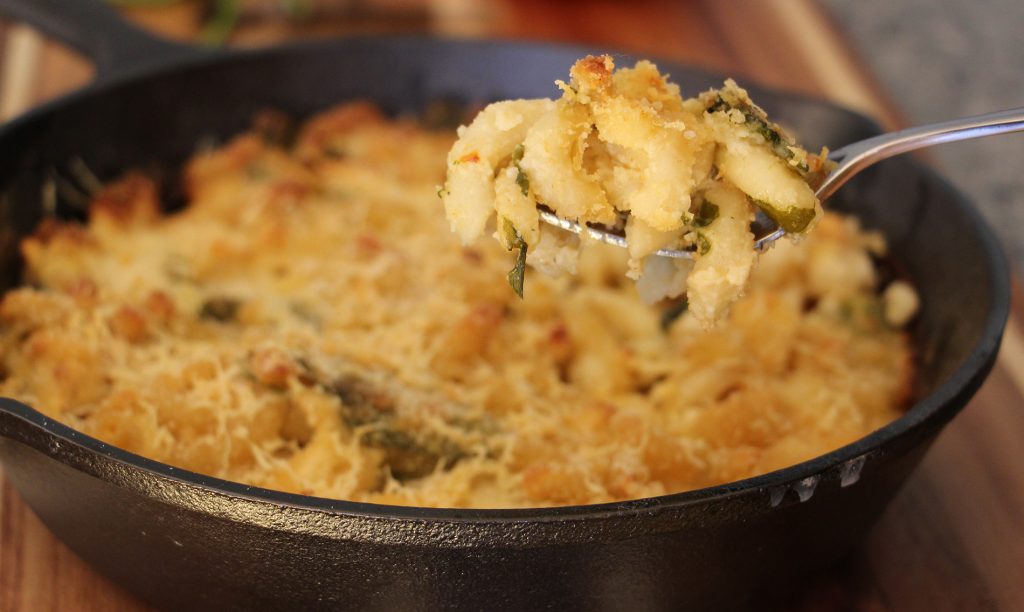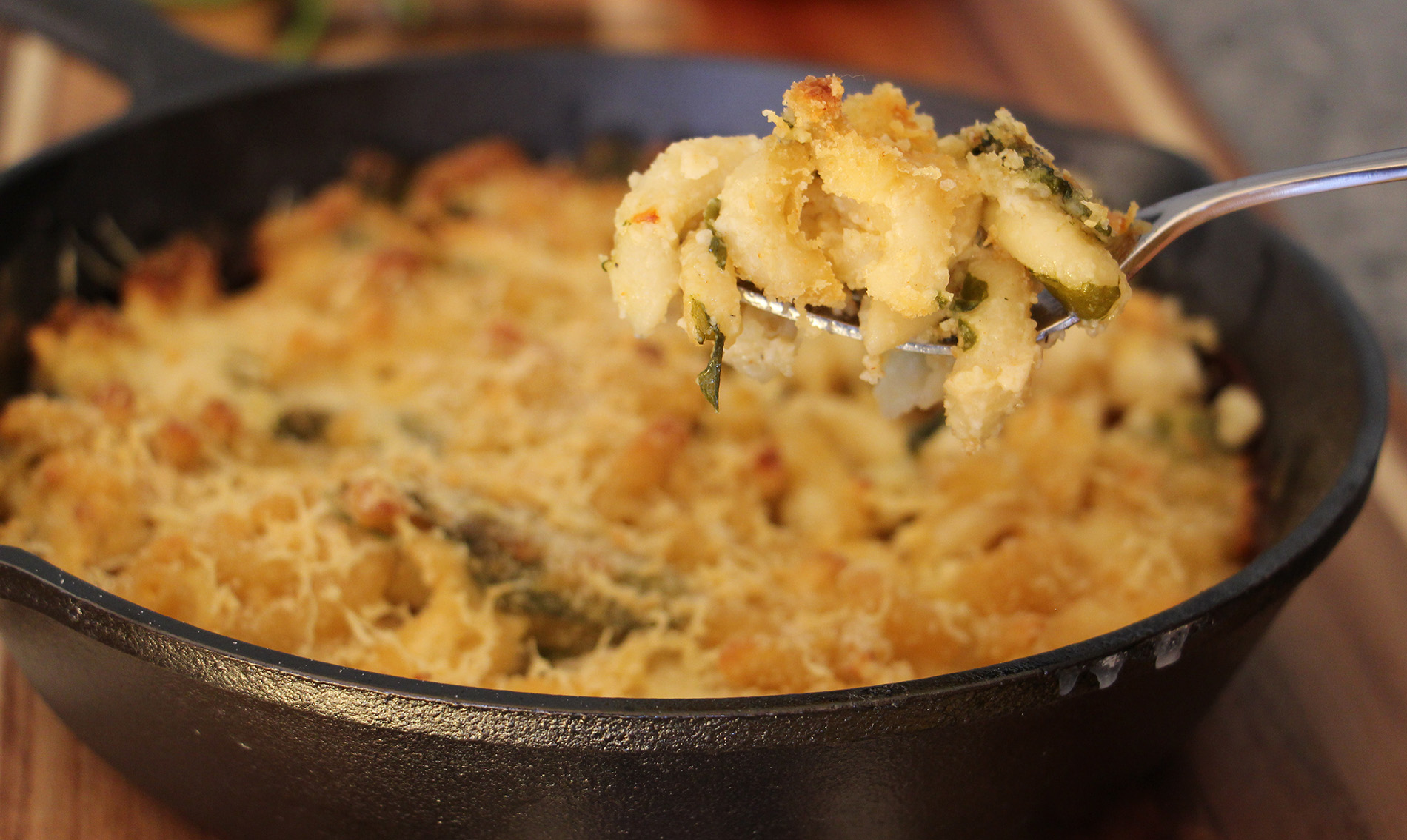 Mac & Cheese with Cauliflower and Spinach
Ingredients
220g macaroni pasta
30g butter
3 cloves of garlic, minced
2 tbsp flour
325ml milk
100g cheddar, grated
1/2 tsp paprika
2/3 cauliflower head, cut into bite size florets
40g spinach
handful of breadcrumbs
30g Parmesan, grated
Method
Preheat your oven to 360 Fahrenheit / 180 Celcius
Begin by boiling your macaroni according to it's instructions. As it's a small pasta it should only take 6-7 minutes. Once cooked, drain and leave to the side.
Heat a large saucepan on a low heat and add the butter. Then throw in your minced garlic and let it cook away for a couple of minutes.
Then add your flour, a tablespoon at a time and combine with the butter using a wooden spoon.
Next, you need to add the milk slowly, whisking as you go, to ensure the sauce remains smooth and lump-free.
Next, remove the saucepan from the heat and slowly stir in most of the cheddar, leaving a small handful. Then do the same with the Parmesan, leaving just enough to sprinkle over your dish at the end.
Now stir in your macaroni, cauliflowe, spinach, and paprika, ensuring that it is all covered in your delicious cheese sauce. The spinach will look like a lot at first but will wilt down very quickly.
Now pour your mac & cheese into an oven-proof dish and sprinkle over your breadcrumbs, cheddar and Parmesan.
Finally, put your scrumptious mac & cheese into the oven and leave for around 30-40 minutes, until the top is golden and crispy.
https://pescetarian.kitchen/mac-cheese-cauliflower-spinach/
Copyright Pescetarian.Kitchen