Matt and I live round the corner from an awesome little Mexican restaurant which makes hands-down the best salsa I've ever eaten. It's got a complex smoky flavour and a great kick. I was so obsessed with this salsa that when Pedro, the owner, came over to our table to chat with us, I couldn't help but ask the secret to his amazing salsa.
Pedro told me that there are two key parts to making his unbelievable salsa. Firstly, the vegetables need to be grilled until they are charred and blackened. This is what develops the deep smoky taste of the salsa. Secondly, Pedro was passionate about avoiding a food processor when making your salsa. Instead, he believed that salsa should always be made using a pestle and mortar, which allowed the flavours to blend together in a way that he convinced me was not possible with a processor.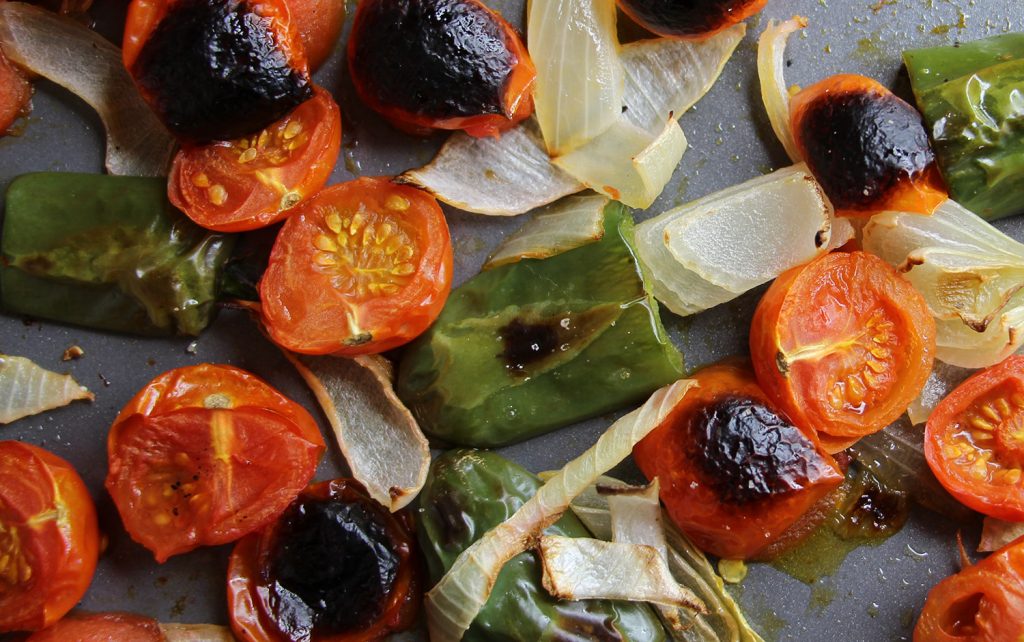 I've given the options of using either serrano or jalapeno chillies in this recipe. Both are Mexican and have a great flavour that works perfectly for salsa. The only real difference is that serrano chillies tend to be a little hotter than jalapenos, so if you like your salsa with some serious heat, opt for the serranoes.
I've also chosen to use both shallots and yellow onions in this recipe, as I think they both add something different to the overall taste of the salsa (shallots add a little sweetness and yellow onions have more of a bite) but if you only have one of these lying around in the cupboard, that's absolutely fine!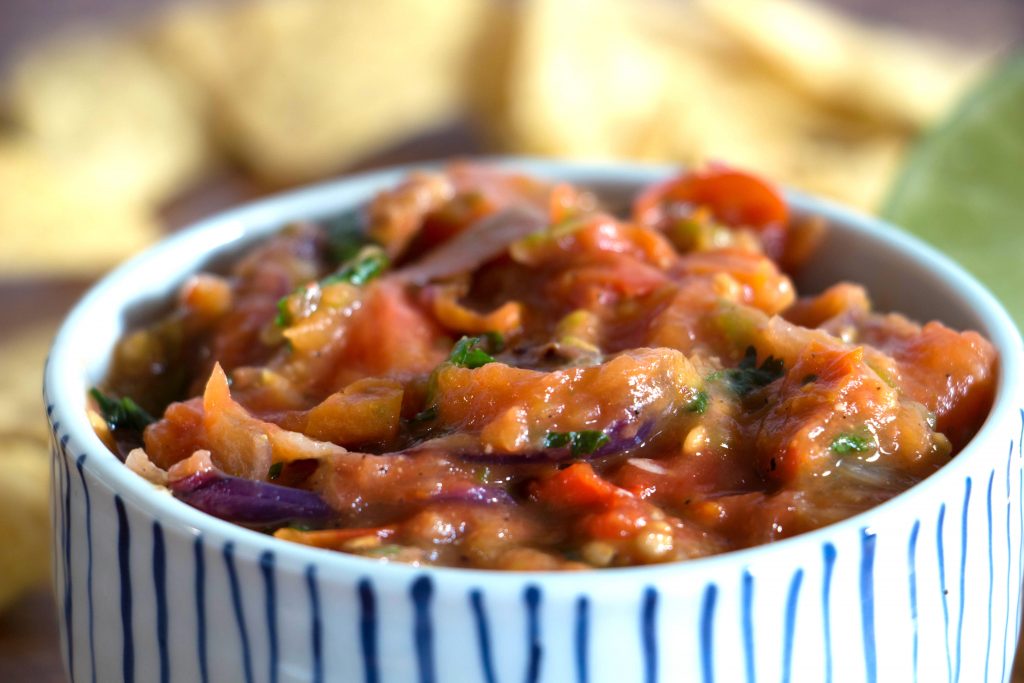 This recipe is so simple and is done in 30 minutes, so it's perfect if you want to impress your friends with homemade salsa. And this salsa can be stored in the freezer for up to 3 months, so i'd recommend making a big batch and freezing multiple portions which you can pull out when you know you're having people over.
Ingredients
1 yellow onion, roughly chopped
1 shallot, roughly chopped
4 cloves of garlic, peeled
3 Serrano/jalapeno chillies
400g cherry tomatoes, halved
Glug of olive oil
pinch of salt
handful of coriander, chopped
2 tbsp lime juice
Method
Put your grill on a medium-high heat.
Get a baking tray and throw on the onion, shallot, garlic, tomatoes and chillies.
Drizzle with olive oil and sprinkle salt over the vegetables. Put under the grill and flip the vegetables every 4-5 minutes. The tray should be removed from the grill when the vegetables are charred and blackened. This should be 12-15 minutes.
Remove all of the contents of your baking tray into a pestle and mortar and get grinding! Add the lime juice and grind a little more, until you reach your desired consistency.
Finally, stir in your coriander and your perfect Mexican salsa is done!
https://pescetarian.kitchen/roasted-mexican-salsa/
Copyright Pescetarian.Kitchen