After browsing Pinterest a few nights ago I came across some different ways to use cauliflower in meals. This started me off on some experimenting and the result was these little cauliflower cheese cakes.
This recipe will make a batch of 12, which will easily fill two of you – any more people and you'll need some more because they're fairly small. You can serve them up in small buns like little burgers or just simply have with a side of rocket for an added peppery taste. They also work great when you're having friends over and you just want some quick bites.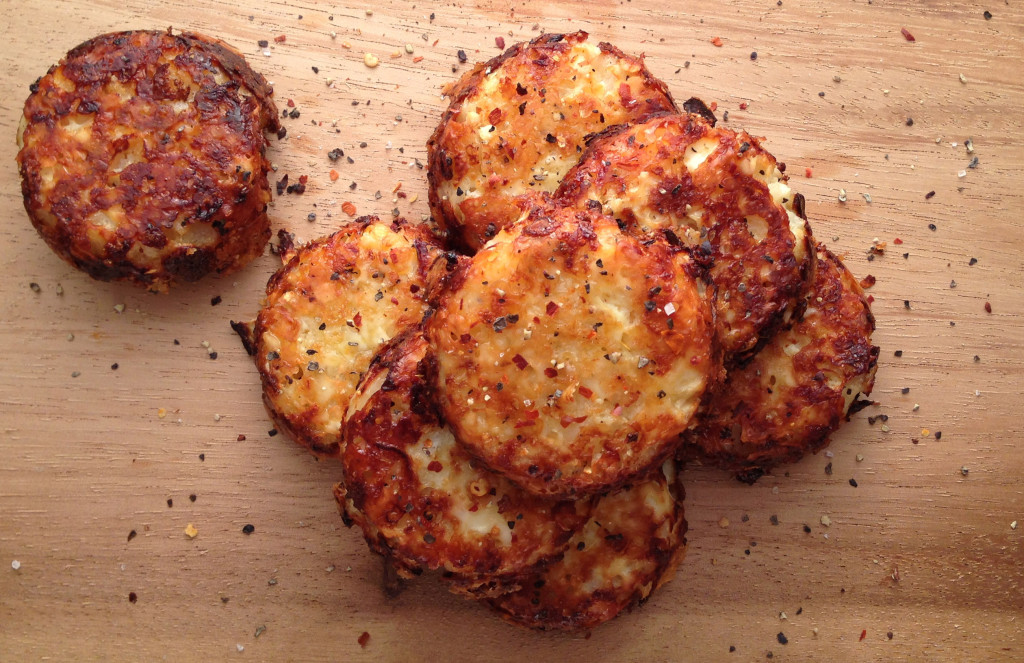 Mini Cauliflower Cheese Cakes
Ingredients
Half a cauliflower head
125g vegetarian cheddar
1 tsp freshly cracked black pepper
1 free range egg
Method
Preheat the oven to 200 degrees Celsius / 392 degrees Fahrenheit / Gas mark 5.
Roughly chop the cauliflower and add into a food processor to chop it into a finer crumb. If you don't have a food processor, don't worry - ours broke a few days ago so I actually just chopped it by hand and it worked fine (just took a little longer).
Grate the cheese and add it to a large mixing bowl with the cauliflower, egg and black pepper. Mix everything well until it starts to feel a little more like a mixture.
Lightly grease a muffin tray with some vegetable oil and spoon in around 1 and a half tablespoons of the mixture into each hole.
Add the tray into the oven and cook for 15 minutes.
https://pescetarian.kitchen/mini-cauliflower-cheese-cakes/
Copyright Pescetarian.Kitchen