I recently published a chocolate and peanut butter protein ball recipe that was perfect for getting a little extra protein in your diet, especially for when you've done a big workout and need to do some serious muscle repair.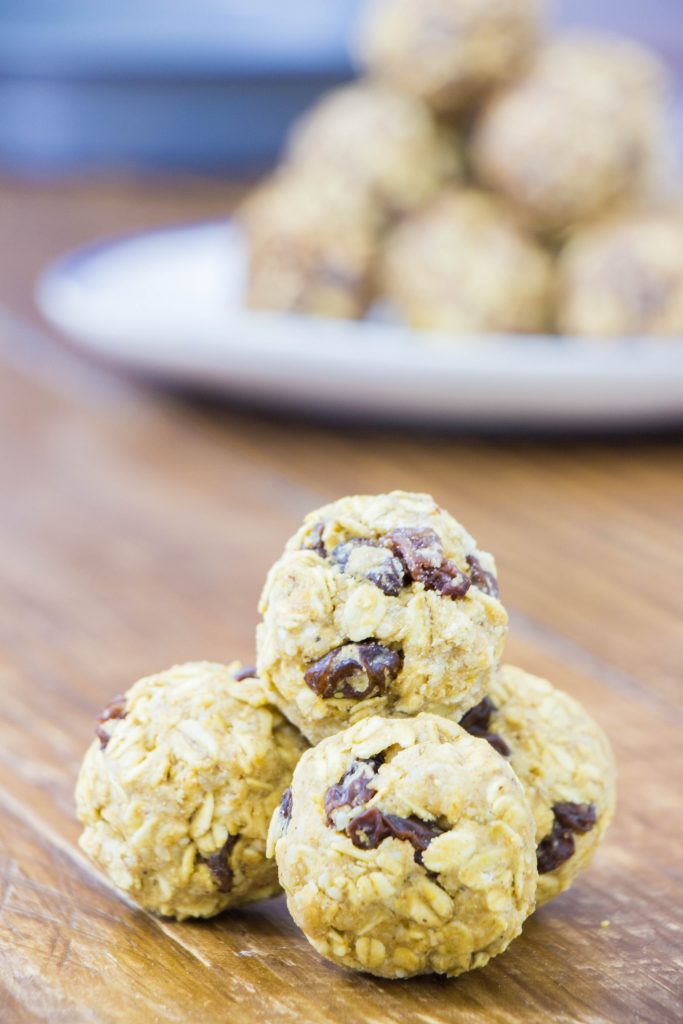 After publishing the recipe I had a couple of emails about what substitutions could be made to the proteins balls to make them vegan. So I decided to create a similar protein ball recipe that still gives you that protein fix that you need, but completely vegan! Instead of using chocolate in the recipe, these protein balls have raisins and a little almond milk for sweetness. I flavoured the protein balls with a little vanilla extract and cinnamon – it's simple and uses ingredients that you'll likely already find in your cupboards. Don't you love it when a new recipe doesn't require a trip to the shops?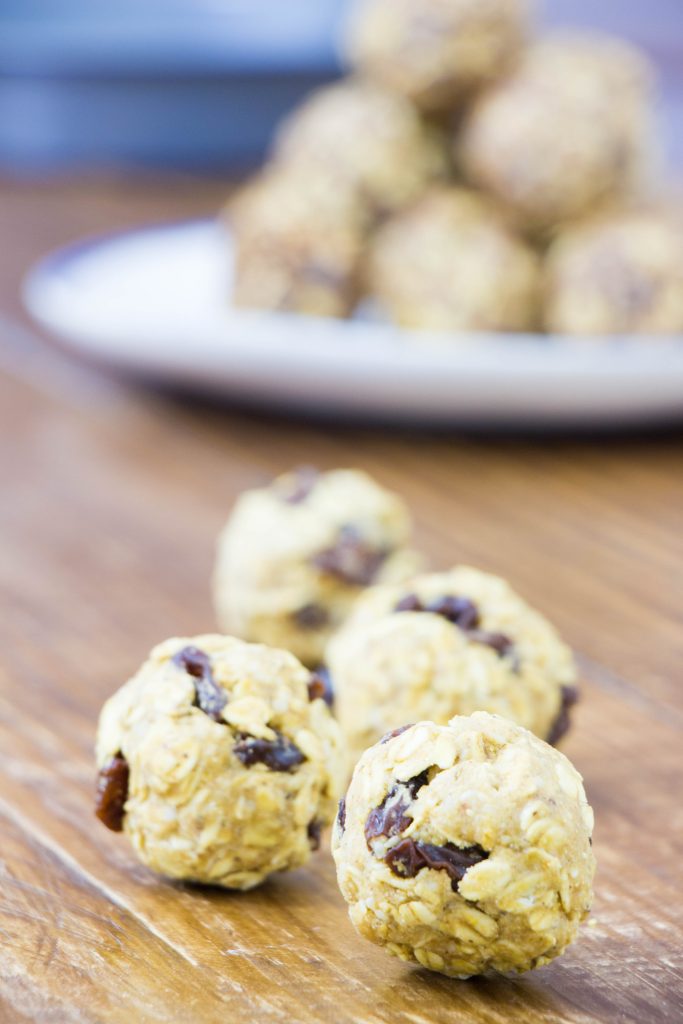 Eating just two of these protein balls will give you more than half of your daily protein and have only 3.1 grams of fat. Hurrah for healthy sweet treats. And this recipe makes 10 protein balls – so will last you for a good week of gym trips.
Ingredients
1 1/2 cup of oats
2/3 cup of vegan soy protein powder
1 tbsp sesame seeds
2 tsp cinnamon
5 tbsp raisins
1/4 cup of almond milk
1 tsp vanilla extract
Method
This recipe couldn't be any easier if it tried! Simply start by placing the oats, protein powder, cinnamon and sesame seeds and raisins in a large bowl.
Add in the vanilla extract and half of the milk and give the mixture a good stir.
Then add the rest of the almond milk a little at a time. Only add as much as you need to make the mixture sticky, so that it easily rolls into balls.
Use the palms of your hands to roll the 12 protein balls, then place them in the fridge for around 30-40 minutes, until they have hardened slightly and are securely held together!
https://pescetarian.kitchen/vegan-protein-balls/
Copyright Pescetarian.Kitchen