I first made this recipe recently when I had a few leftover bell peppers in my fridge. I wanted to do something other than chop them up and throw them in a pan, so stuffing them was the perfect solution! I love how vibrant they look and how much they can hold when roasted.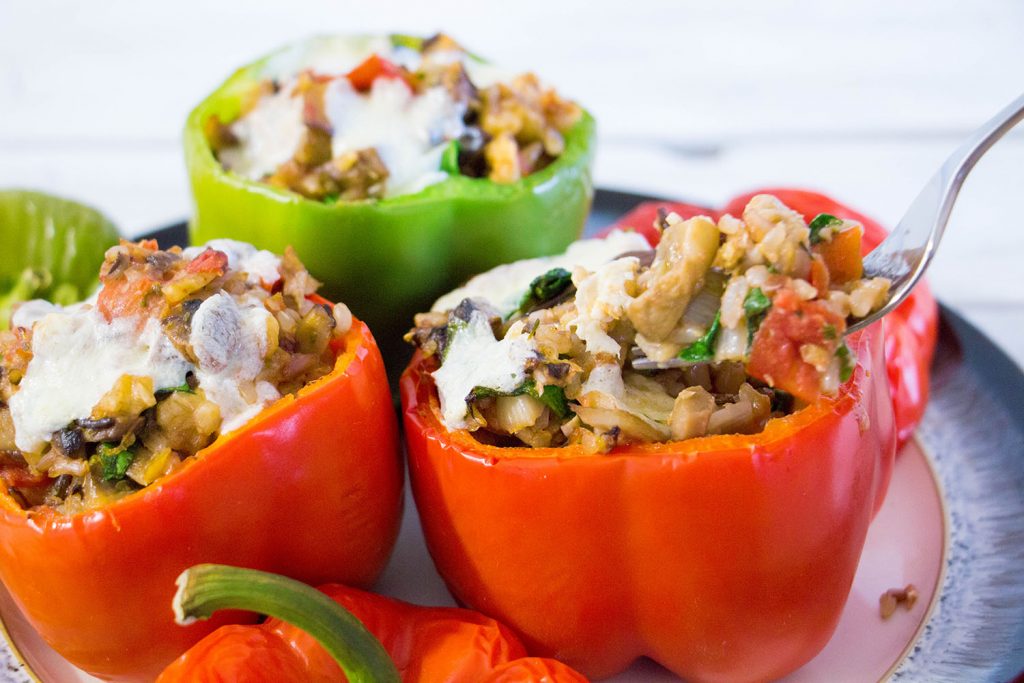 I stuffed these peppers with a mixture of wild rice, mushrooms, tomatoes, and cheeses (I went for cheddar and mozzarella), for a rich, filling and delicious dinner. They only take 40 minutes to prepare and cook, making them perfect for when you want a fairly quick dinner that still looks like you've spent hours perfecting it.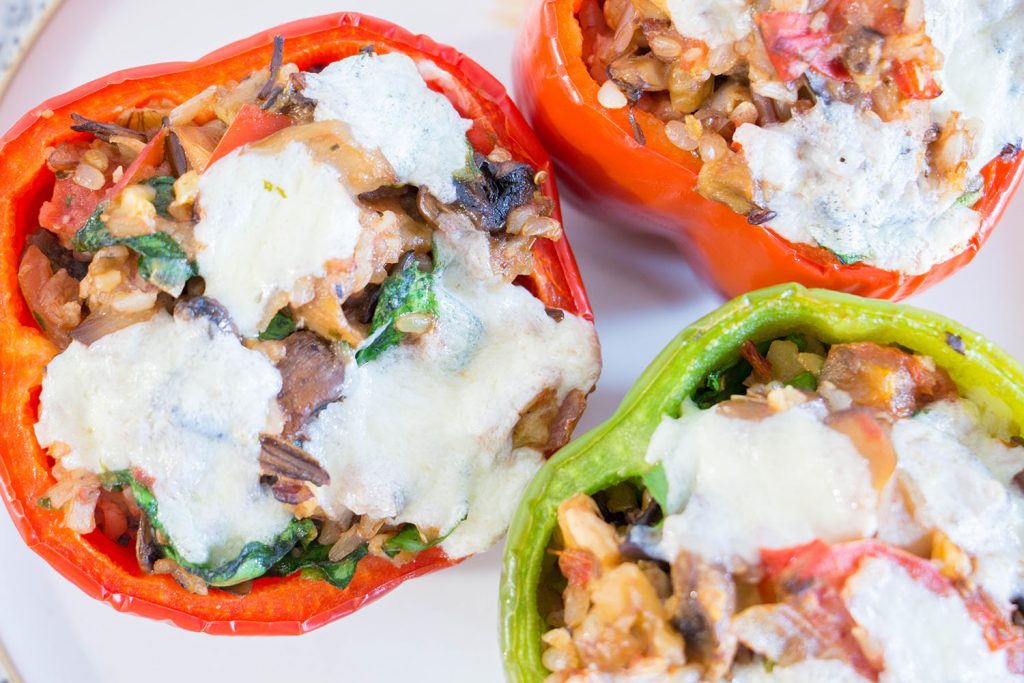 Wild Rice Stuffed Peppers
Ingredients
4 bell peppers, any colour
1 tbsp olive oil
1/2 red onion, finely chopped
1/2 red chilli pepper
2 cloves of garlic, finely chopped
2.5 oz mushrooms, roughly chopped
3 medium tomatoes, roughly chopped
1 tbsp oregano
1 cup of cooked wild rice
2 cups of spinach leaves
1/2 cup chopped walnuts
1 oz cheddar cheese, grated
1 oz mozzarella, sliced
Method
Preheat the oven to 350 Fahrenheit / 180 Celsius.
Remove the tops from the bell peppers and place each of the peppers on a baking tray, cover them with aluminium foil and place in the oven to roast for 20 minutes.
Whilst they are roasting, place a saucepan on a medium heat, add in the olive oil and when it is hot, add the onion, chilli and garlic, and fry them for around 2 minutes.
Next, add in the mushrooms and tomatoes and leave them to simmer for around 10 minutes, stirring occasionally.
Remove the pan from the heat and place the contents in a large bowl. Then add the cooked wild rice, walnuts, spinach and grated cheddar cheese, giving it a good stir.
When the peppers have finished roasting, remove them from the oven and spoon the contents of the bowl into the peppers. top them with mozerella and place back in the oven for a further 10 minutes.
Remove from the oven and enjoy!
https://pescetarian.kitchen/wild-rice-stuffed-peppers/
Copyright Pescetarian.Kitchen