Shrimp is delicious, we all know that. That said, it can be difficult to come up with new ways to cook shrimp.
Laura and I took a trip to our local fishmonger at the weekend and found some incredible-looking king shrimp and wanted to try something a little new. We're both into our spicy food so it made sense for us to try something a little spicy with the shrimp.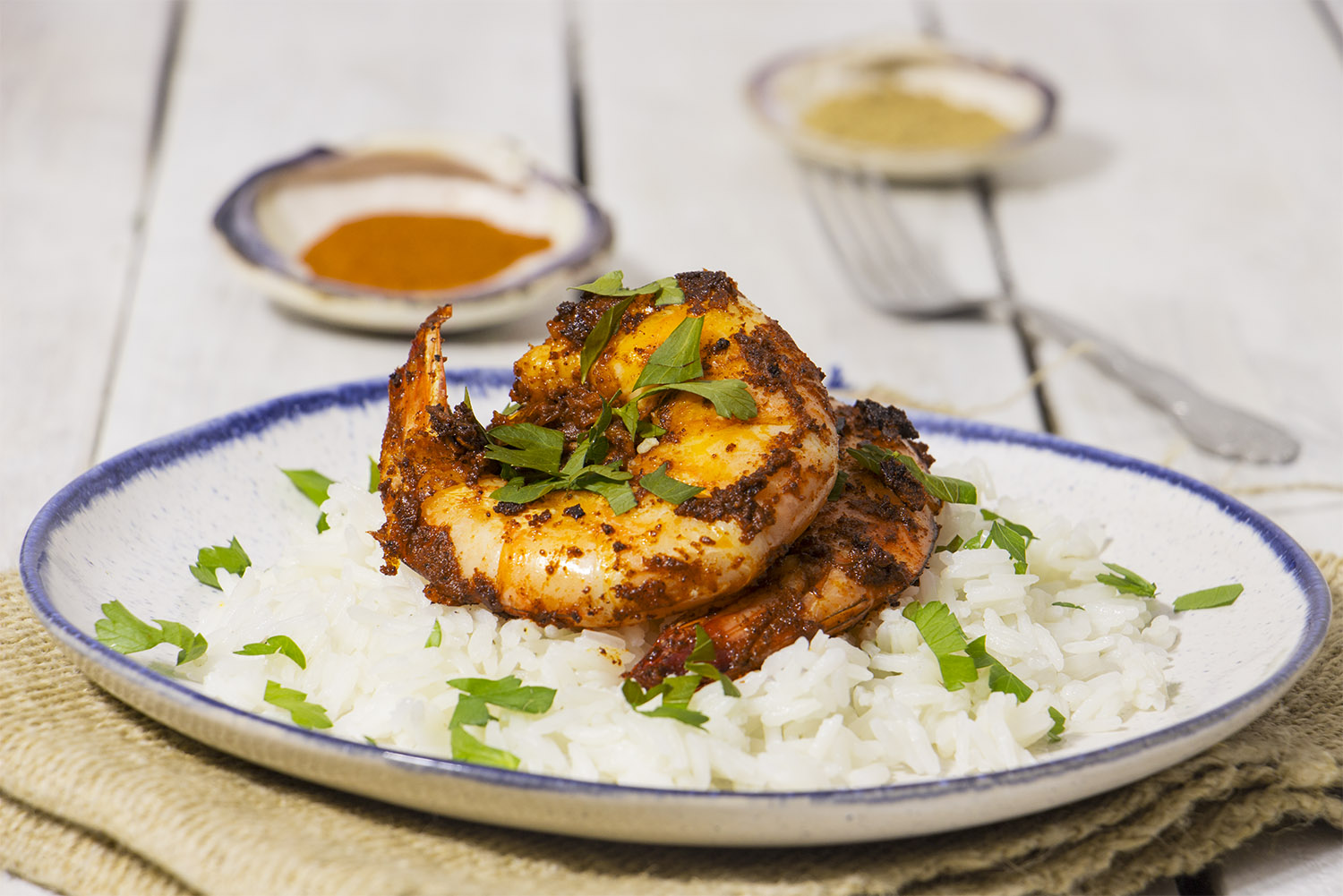 Don't be intimidated when you see all the different spices within the ingredients list. If you don't have all of them then it's no issue. You could replace the cayenne pepper with any chili powder you have (or even fresh chili), and the ground ginger could be swapped out for some fresh ginger as well.
Ultimately, you're going to just throw all of the spices into a bowl and mix them together with some coconut cream and milk. This is a great way to create all kinds of curry pastes, so feel free to add your own spin to this particular recipe.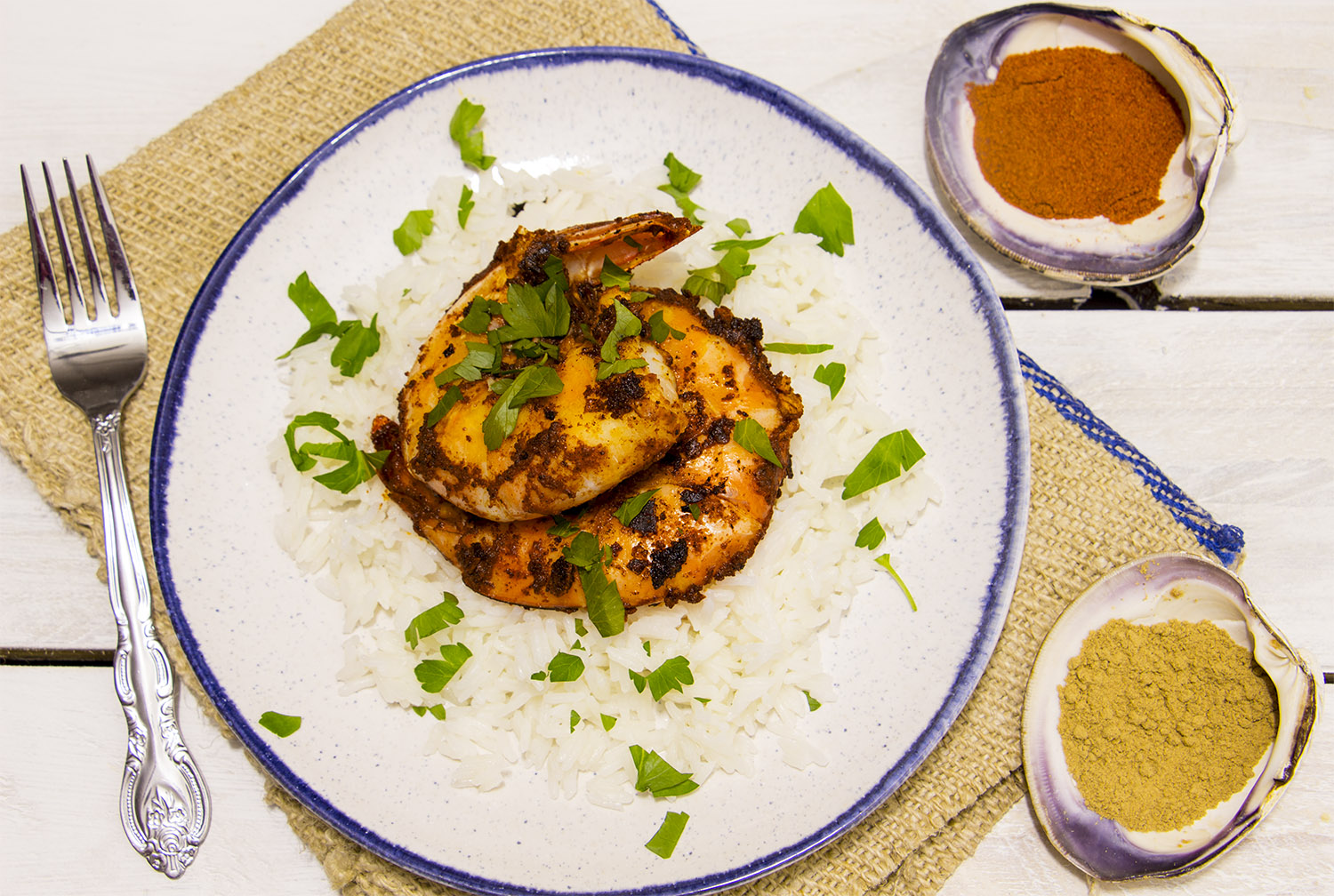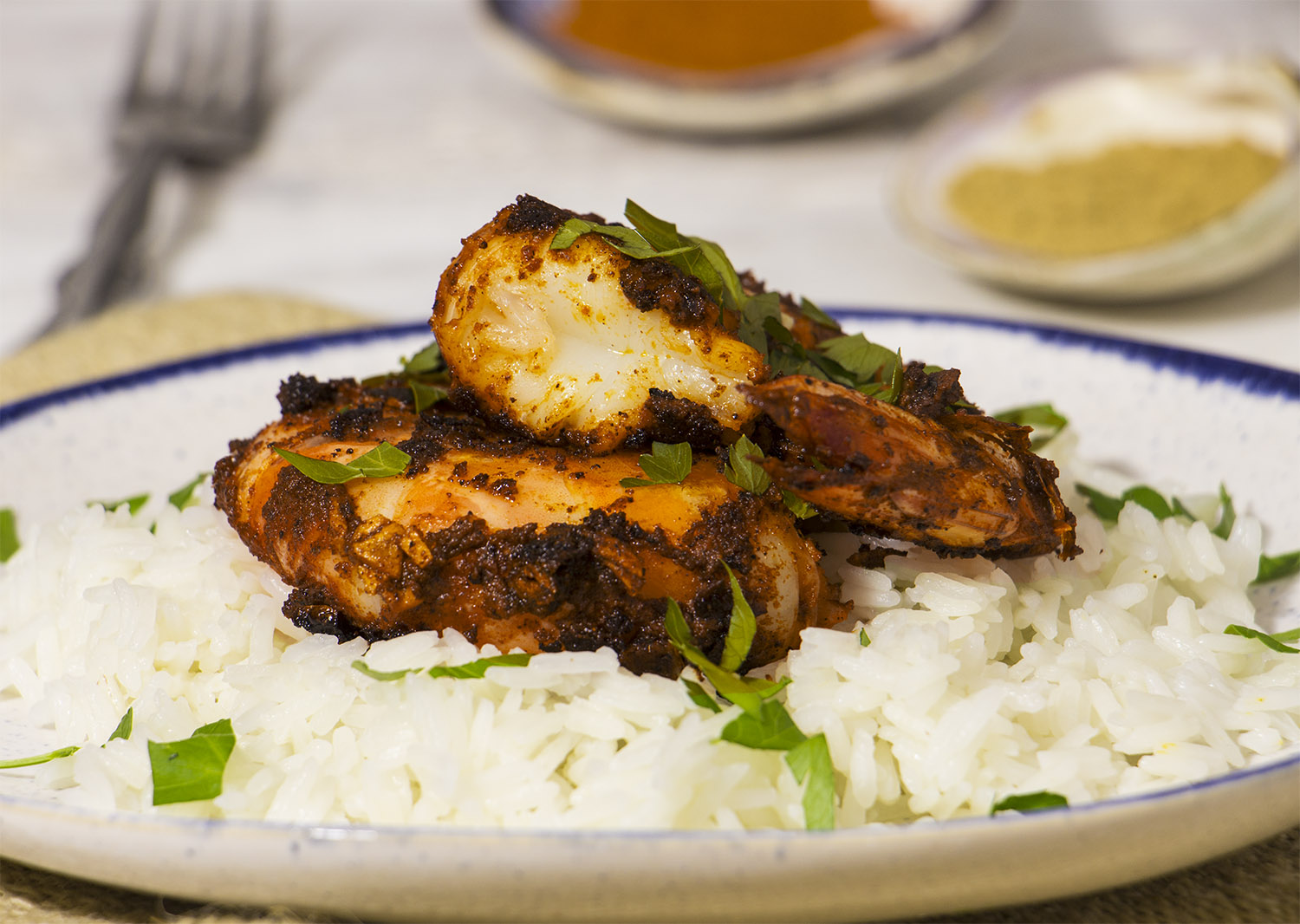 Curried Masala King Shrimp
Ingredients
10 oz king shrimp
1/4 tbsp ground ginger
1/2 tbsp cayenne pepper
1/2 tbsp ground coriander
1 tbsp ground cumin
1 tbsp paprika
1 tbsp garam masala
1 tbsp coconut cream
1 tbsp coconut milk
1 clove garlic (chopped)
1/2 lime (juice)
20ml vegetable oil
Handful of chopped fresh cilantro

Rice

1 cup jasmine rice
1 cup coconut milk
1 cup water
Pinch of salt
Method
Add the ginger, cayenne pepper, coriander, cumin, garam masala, coconut cream (1 tbsp) and coconut milk (1 tbsp) to a pestle (or small bowl) and mix together well. This will form the masala paste .
Coat each of the king shrimp liberally with the masala paste and leave to one side in a bowl.
Put a frying pan over a medium heat and add the vegetable oil and chopped garlic. Fry the garlic for 2 minutes until it begins to brown slightly.
Add the shrimp to the pan and cook them for 3-4 minutes on each side until they're pink through.
Serve them up with a portion of coconut rice (directions below), a handful of chopped cilantro and a squeeze of lime.

Rice

Add 1 cup of water, 1 cup of coconut milk and a pinch of salt to a saucepan. Place the saucepan over a high heat until the water reaches a rolling boil. Now turn down the heat.
Add 1 cup of rice to the saucepan and cover the pan with a lid. Leave to boil for 12-15 minutes, until the rice has absorbed all of the liquid.
Leave the rice to site for five minutes off of the heat before serving.
https://pescetarian.kitchen/curried-masala-shrimp/
Copyright Pescetarian.Kitchen