There's a rustic simplicity to Leek and Potato soup. Its ingredients are wholesome and filling and there's just something about it that makes me think of home.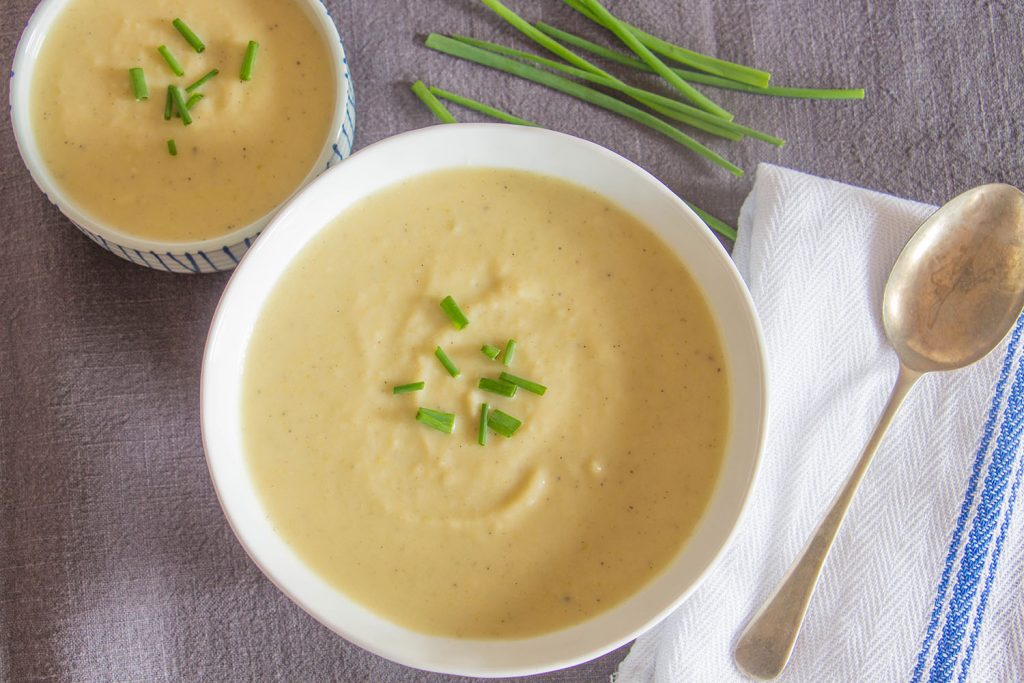 There's a fine line when it comes to making a leek and potato soup. Because the vegetables are mild in flavour there needs to be the perfect mix and strength of herbs and spices, without overpowering the soup. Essentially, you want to be tasting a creamy and flavourful soup that still tastes like leek and potatoes!
So I'm pretty damn happy with the end result, which uses a mix of thyme and rosemary for an earthy, pine-like taste and a little nutmeg for a sweet, nutty addition.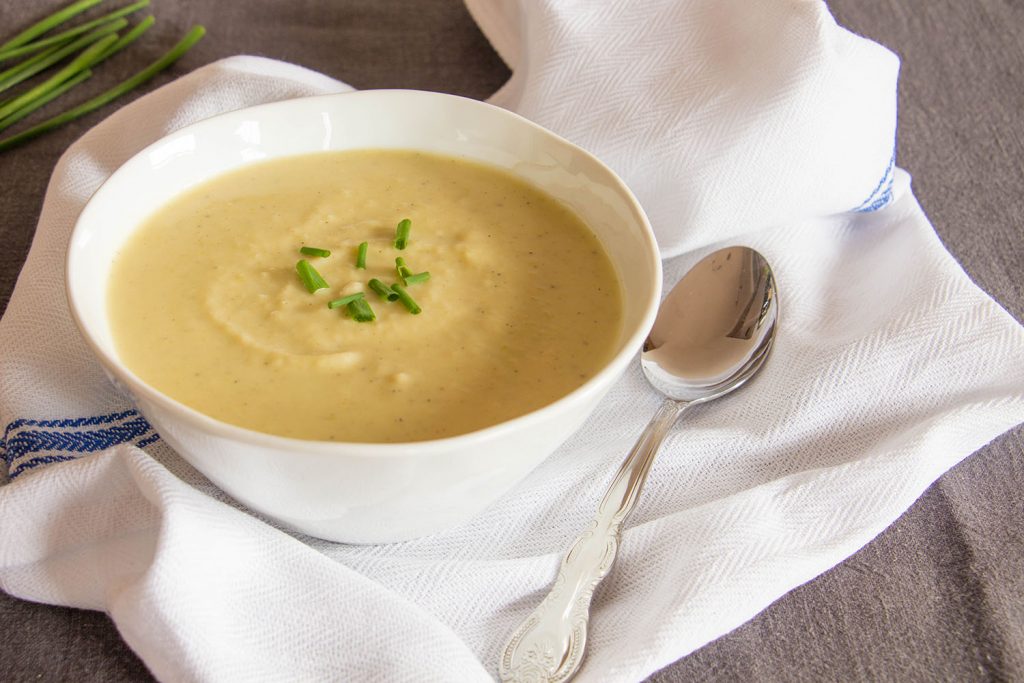 This recipe makes enough for 6, but you can make a larger batch if you want, as it also freezes really well and will keep for 2-3 months. Knowing I have a batch of soup sitting in my freezer after one of those days is an absolute lifesaver.
Serve piping hot with thick crusty bread and enjoy.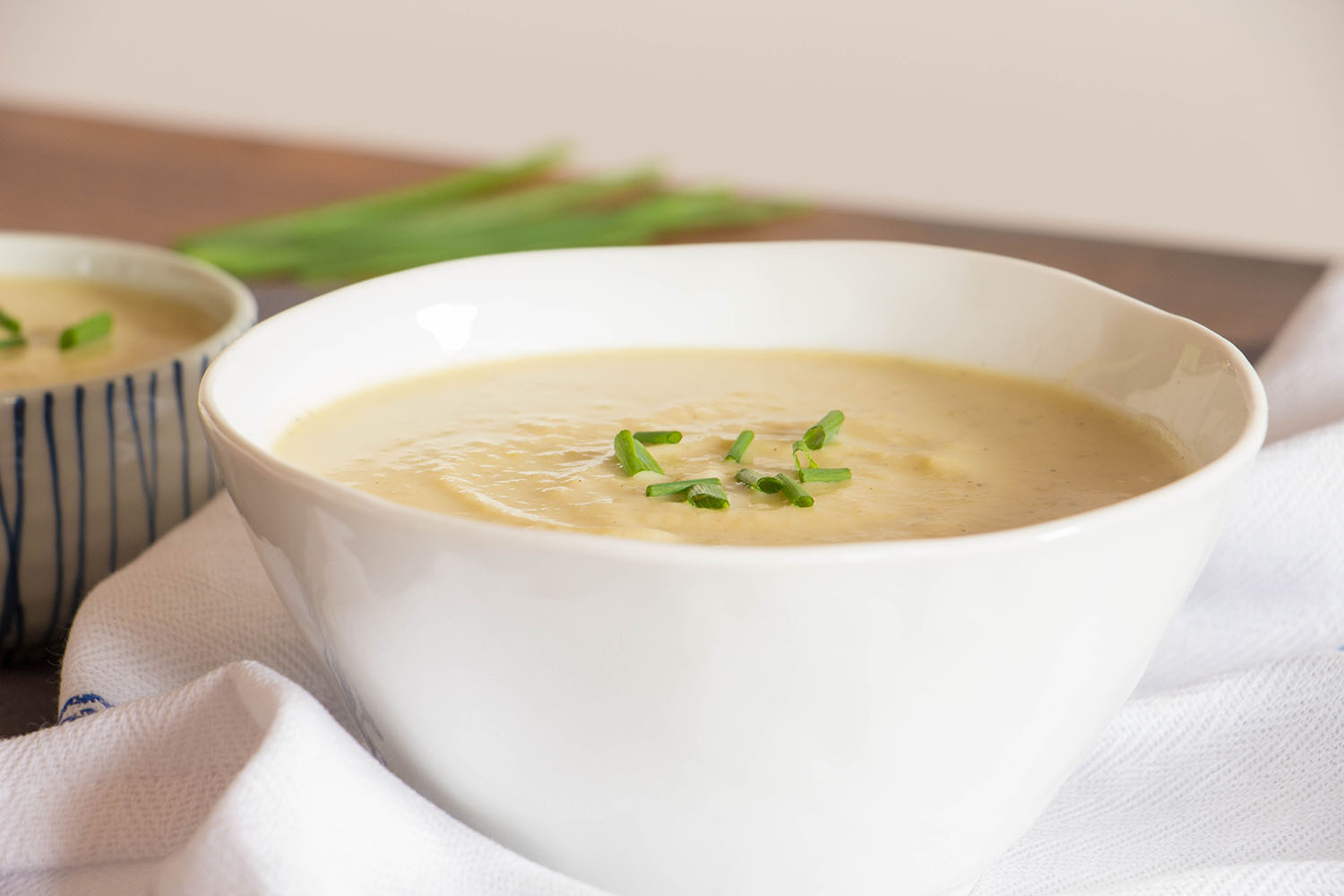 Creamy Leek and Potato Soup
Ingredients
2 tbsp unsalted butter
2 celery sticks, roughly chopped
3 cloves of garlic, finely chopped
2 leeks, roughly chopped
2 tbsp white wine
2 lbs potatoes, peeled and quartered
1 sprig of rosemary
1 tsp dried thyme
1 tsp nutmeg
1/2 tsp paprika
4 cups (900ml) of vegetable stock
1 cup (250ml) of heavy cream
1 tbsp chopped chives
Method
Place a large, heavy bottomed soup pot on a medium heat and add in the butter. When it has melted, throw in the celery, garlic, leek and white wine and let it simmer away for 5 minutes, until the leek has softened a little.
Add the potatoes to the pan and follow with the rosemary, thyme, paprika and nutmeg, giving everything a good stir.
Next, pour in the vegetable stock, put the lid on the pot and leave the simmer for around 20-25 minutes, until the potatoes and cooked through.
When the potatoes are coked, use a blender to blend up the soup and stir in the cream.
Give the soup a little taste and season as needed. Then ladle the soup into bowls and sprinkle with chopped chives!
https://pescetarian.kitchen/creamy-leek-potato-soup/
Copyright Pescetarian.Kitchen