A few months ago I did a carrot hummus filled cucumber cup recipe and this ended up being quite popular with you lovely people! And after making that recipe I had a few people get in touch asking what other quick fillings work well with cucumber cups. So I give you my guacamole Cucumber cups!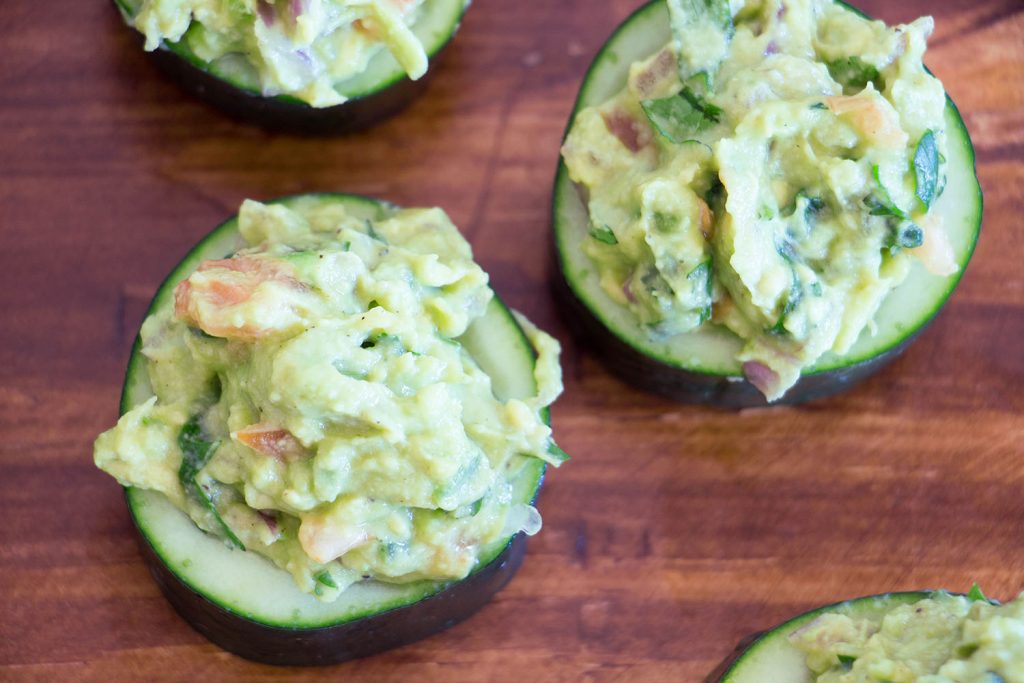 One of the benefits of cucumber cups is that they're a great, gluten-free way to eat dips and pate (and lots of other things) without the need for chips, breads or other unhealthy options. Cucumber cups keep your meal light and refreshing, and they're an easy little lunchtime snack.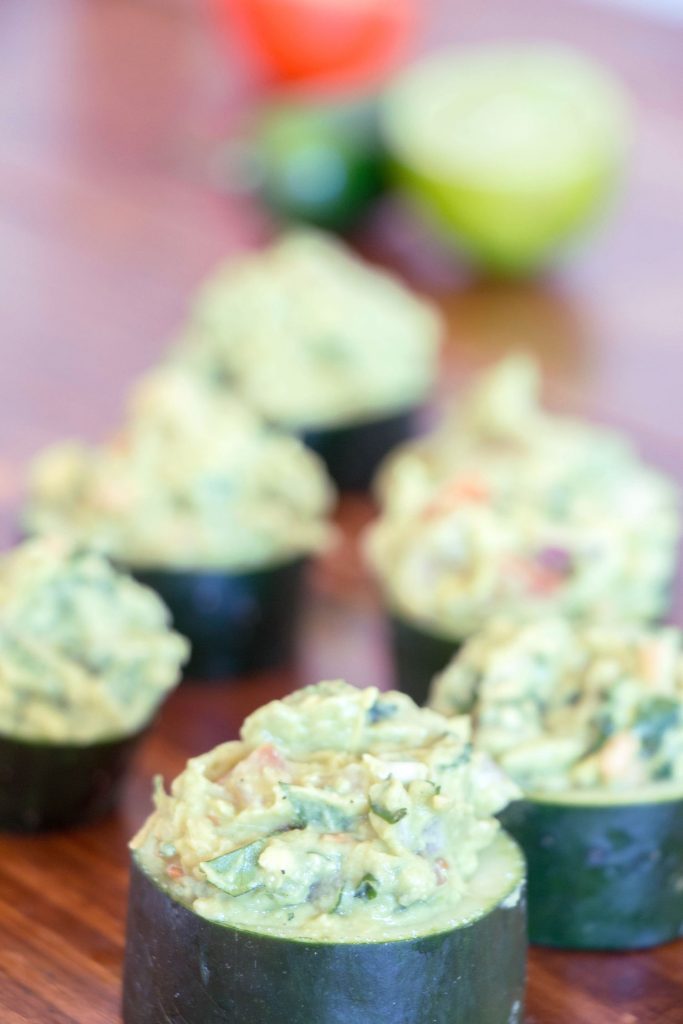 Guacamole is one of the easiest dips you can make. It literally takes only 5 minutes to throw together and requires very few ingredients – just be sure to use perfectly ripe avocados and this really makes the guacamole.
Ingredients
2 avocados, peeled and cut into chunks
1/4 of a red onion, finely chopped
1 green chilli pepper, finely chopped
handful of chopped cilantro
1 tomato, roughly chopped
pinch of salt and pepper.
1 tsp cumin
Juice of 1/2 lime
2 cucumbers
Method
Start off my placing your avocados in a bowl and mashing them with a fork.
When the avocados have been mashed, add in the tomato, onion, cilantro, salt, pepper, cumin and lime juice and give it all a good stir around.
To make the cucumber cups, simply cut the cucumbers into 3 inch slices, then scoop out the flesh inside using a teaspoon or a melon baller. Remember to leave a little at the bottom of the cup so your guacamole doesn't fall through!
Fill each of the cucumber cups with a dollop of guacamole and serve up!
https://pescetarian.kitchen/guacamole-cucumber-cups/
Copyright Pescetarian.Kitchen