I buy smoked salmon pretty regularly because I absolutely love it and it goes in so many different dishes, from brunch meals, salads, appetizers to pasta bakes. It's one of those foods that I will keep nibbling at when I'm cooking – I find it so irresistible!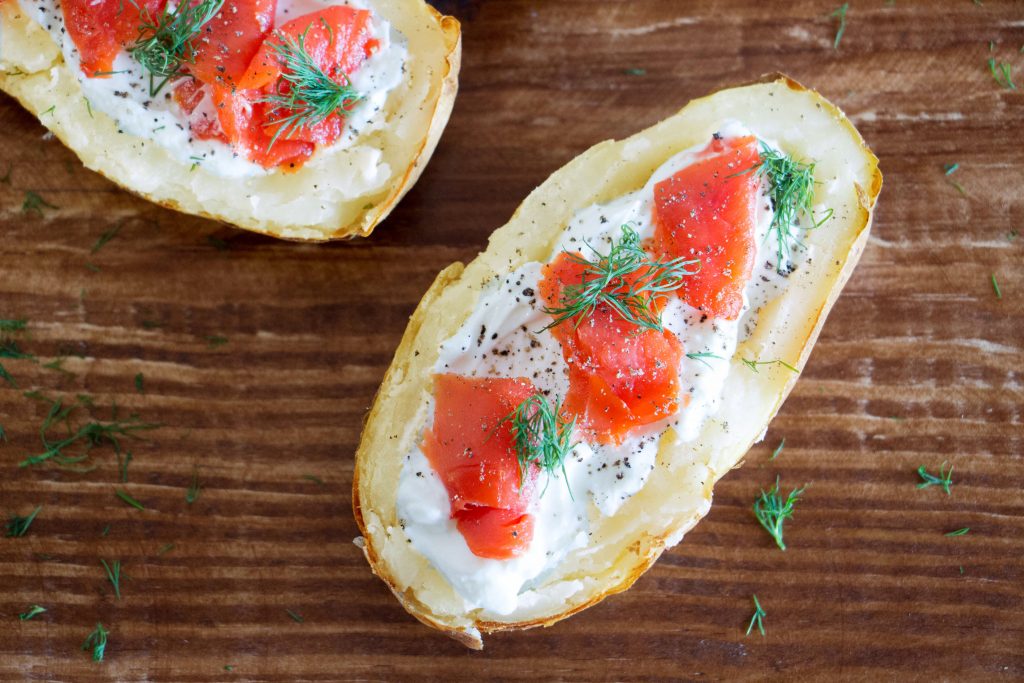 These smoked salmon stuffed potato skins are perfect for when I want a really filling lunch. I either make them the night before and eat them cold or if it's the weekend, i'll fill them fresh out of the oven and eat them warm. The smokiness of the salmon goes really well with the creme fraiche and sweetness of the dill.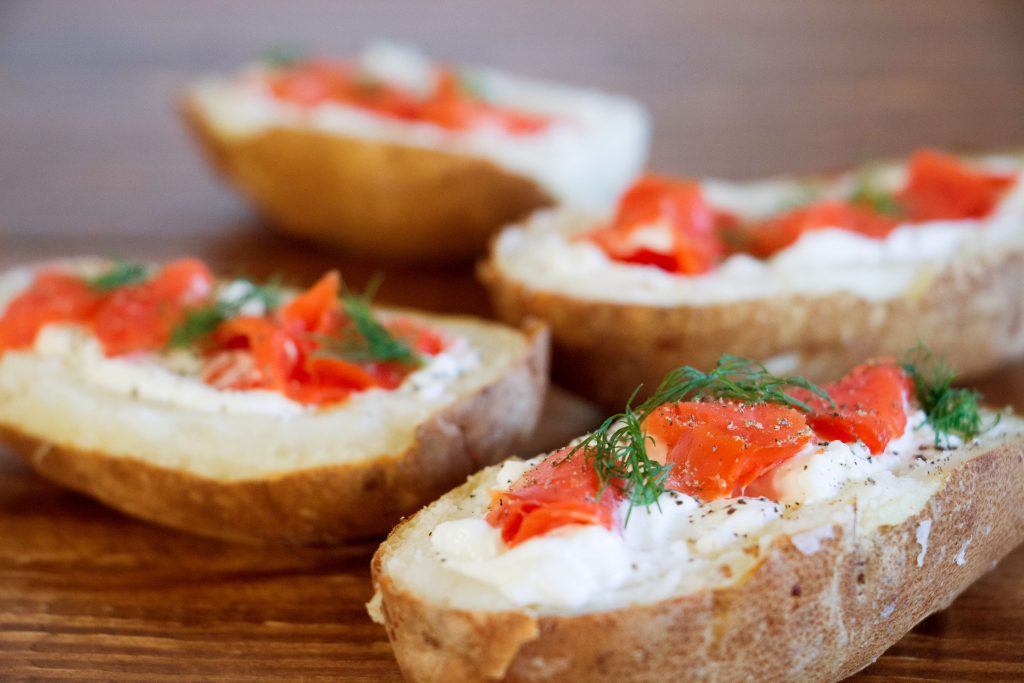 Smoked Salmon Potato Skins
Ingredients
3 large baking potatoes, washed
1 tbsp olive oil
1 tsp salt
150g creme fraiche
100g smoked salmon
10g dill
1 tsp black pepper
juice of 1 lemon wedge
Method
Start by preheating the oven to 375 Fahrenheit /190 Celsius.
Rub the potatoes with the olive oil and sprinkle over the salt. Place the potatoes on a baking tray and place in the oven. Leave they to roast for 60-70 minutes, until they have finished baking.
When you have removed the potatoes from the oven, cut the potatoes length ways through the middle and leave to cool a little.
With a teaspoon, scoop out the inside of the potato, leaving 2cm around the skins. Fill the skins with a good dollop of creme fresh and a few good chunks of smoked salmon. Follow with a sprinkling of dill, a little black pepper and a squeeze of lemon juice and you're good to go!
https://pescetarian.kitchen/smoked-salmon-loaded-potato-skins/
Copyright Pescetarian.Kitchen