I absolutely love pancakes. They are the easiest things in the world to make and they use hardly any ingredients. These lemon and raisin pancakes taste great with a little butter melted over them, or if you like, you can add you favourite fruit, such as blackberries, blueberries or banana.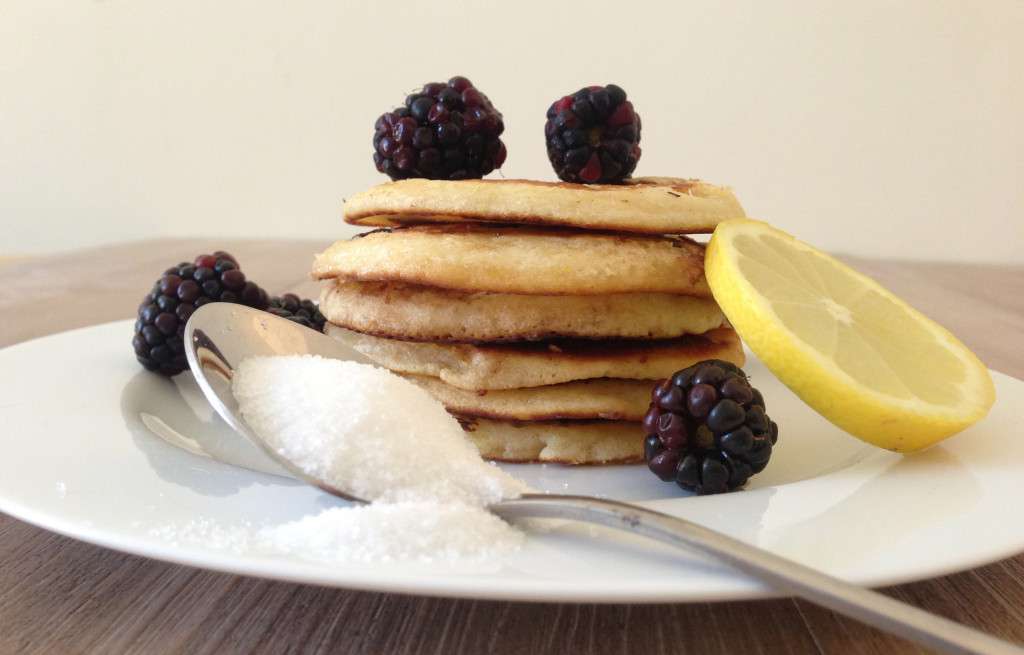 Lemon and Raisin Pancakes
Ingredients
50g caster sugar
100g self-raising flour
1 large free range egg
115ml milk
1/2 lemon rind – grated
A handful of raisins
Butter – for frying
Fruit of your choice (optional)
Method
Add your flour, sugar and lemon rind to a large mixing bowl.
Make a well in the centre of the bowl and add your egg and milk. Using a wooden spoon, beat the egg and milk, incorporating your flour mixture a little at a time, until you have a smooth, thick pancake batter.
Heat a large frying pan and add a small amount of butter to the pan. When the butter has melted, pour in roughly 2 desert spoons of the batter into the pan, making a lovely circular pancake. Grab 3-4 of your raisins and lightly push them into the pancake.
After 3-4 minutes your pancake will begin to bubble. When it does, flip it over and cook for around 1 more minute, until the pancake is golden on both sides, then remove from the pan. You should be able to cook around 3-4 pancakes at once in your frying pan (just don't forget about any of them).
Once cooked, stack up your pancakes and serve with whatever fruit or condiments you want!
https://pescetarian.kitchen/lemon-raisin-pancakes/
Copyright Pescetarian.Kitchen