This salad is Matt's absolute favourite, he seriously raves about it. I make it with green beans, sugar snap peas and garden peas, so it's got a great crunch to it and has a gorgeous earthy taste.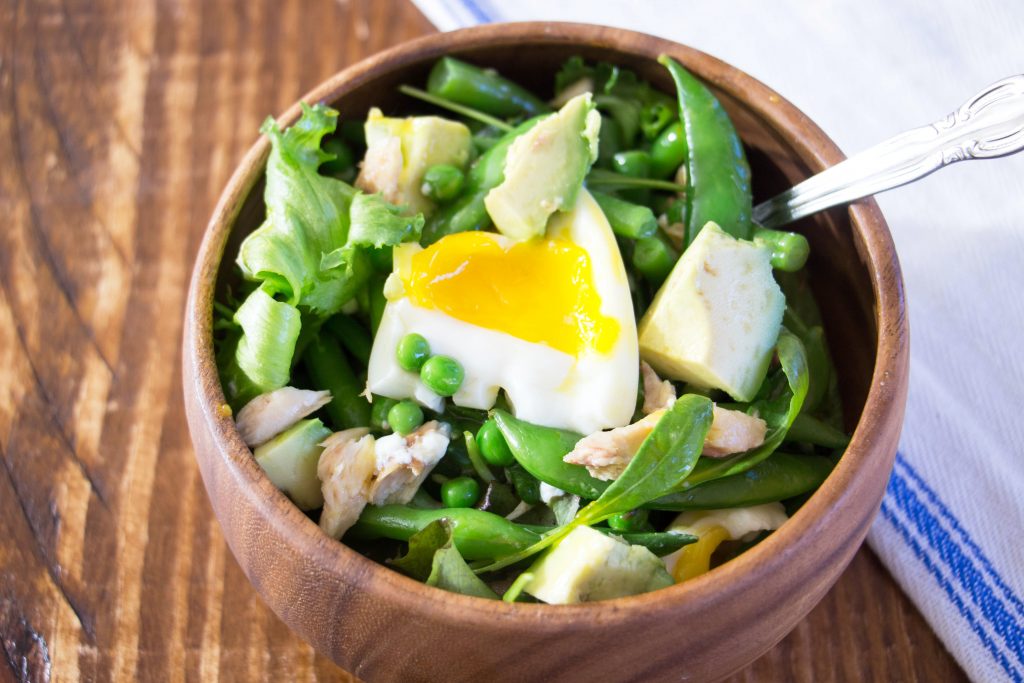 Instead of making a separate salad dressing for this recipe, I add softly boiled eggs and a squeeze of lemon. The egg yolks coats the salad, giving it a gorgeous buttery taste and the sharpness of the lemon goes perfectly with the mackerel. If I'm making the salad for the following day then I run the eggs under cold water as soon as I take them out of the saucepan. I then de-shell them and leave the yolk in tact. Then it can just be broken over the salad in the morning.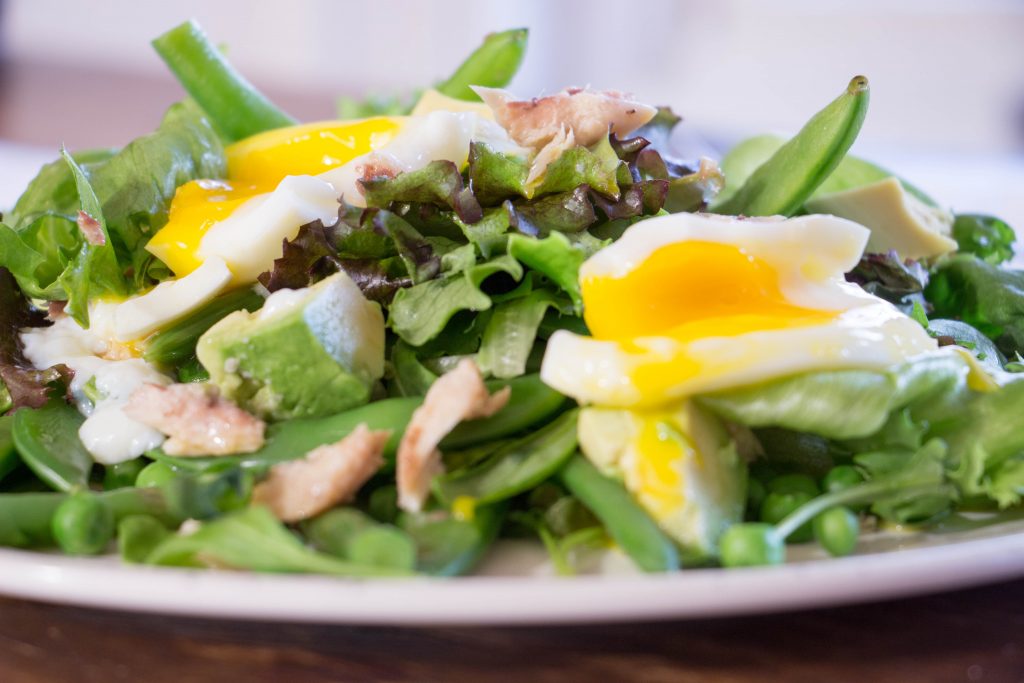 For the mackerel you have a couple of different options. If you're feeling flush, or there's a sale at your local fish counter, you could go with some smoked mackerel. Alternatively, tinned mackerel can also work brilliantly and is often a fraction of the cost.
Mackerel and Green Bean Salad
Ingredients
4 large free range eggs
90g sugar snap peas
100g green beans
50g garden peas
1 avocado, peeled and cut into cubes
60g spring mixed salad leaves
50g mackrel
Juice of 1/4 lemon
1 tsp black pepper
Method
Begin my placing a saucepan of boiling water on a medium heat. Add in the eggs and leave for 3 minutes. Then add the sugar snap peas and green beans to the water and cook for a further 3 minutes.
Remove the eggs and briefly run under cold water. Drain the green beans and sugar snap peas.
In a large salad bowl, add the salad leaves, green beans, sugar snap peas, garden peas, avocado mackerel and lemon juice.
Give the salad a good mix, then de-shell the eggs and quarter them open over the salad, so that the yolk runs over it, add the egg white to the salad and y're ready to serve!
https://pescetarian.kitchen/mackerel-green-bean-salad/
Copyright Pescetarian.Kitchen