I'd been a little under the weather recently and like most people, the one thing I want to eat when I feel ill is soup. There's something about being curled up in a blanket with a piping hot bowl of soup and some fresh crusty white bread.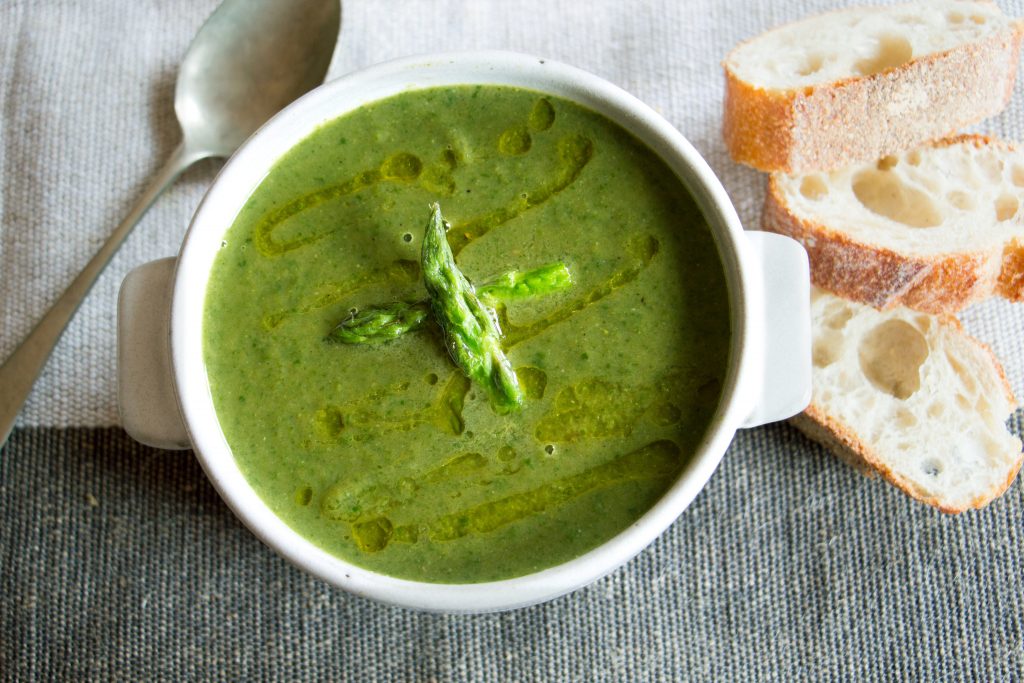 So I ended up making this gorgeous green asparagus and spinach soup, which is full of vitamin C, vitamin A and iron, whilst being really low in fat and carbs. It really perked me right up and tasted fantastic. Even better, I made a nice big batch and froze the rest for the next time Matt and I were feeling unwell.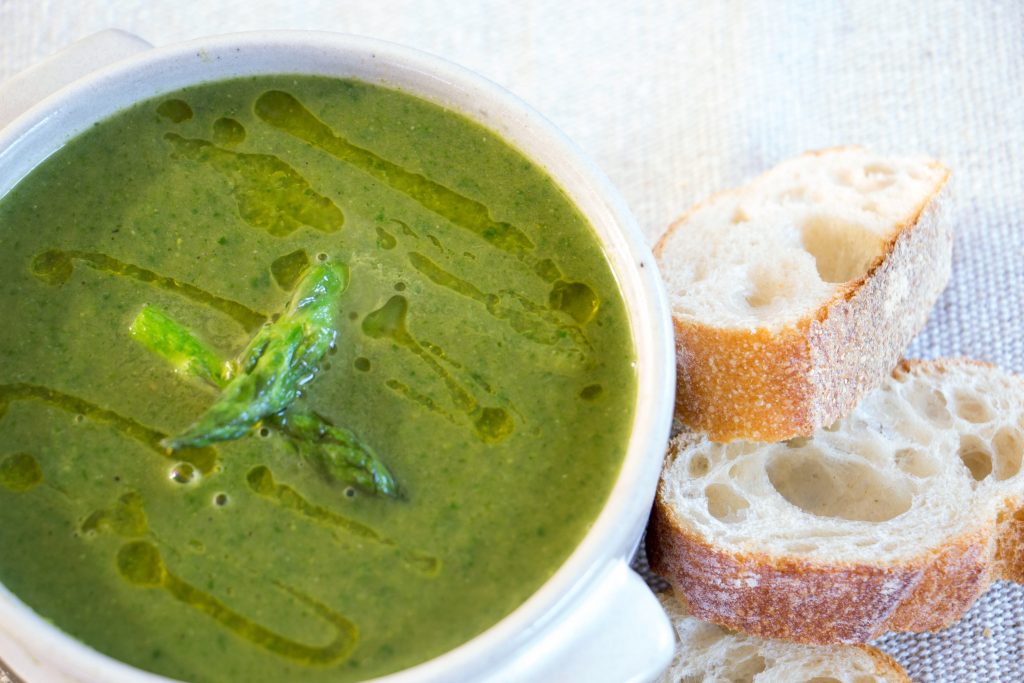 Asparagus and Spinach Soup
Ingredients
2 tablespoons butter
400g asparagus, woody ends removed, spears saved for later and bodies chopped into discs
3 garlic cloves, roughly chopped
2 shallots, roughly chopped
50g spinach
1 leek, root and green top removed and the body cut into discs
10g parsley, roughly chopped
Juice of 1/4 lemon
700ml vegetable stock
Method
Place a large saucepan on a medium heat and add in half of the butter. Throw in the asparagus spears and fry for a couple of minutes, until they go a deep green, then remove and leave for later.
Add the rest of the butter to the saucepan and throw in the shallots, and fry for around 2 minutes, then add the garlic, leek, and asparagus and fry for a further 15 minutes, stirring regularly.
Add in the spinach and parsley and stir well until it has all wilted. Then add in the vegetable stock and bring to the boil, turn the heat down and simmer for around 5 minutes.
Next, blend the soup until smooth. Squeeze in the lemon juice and season to taste.
When serving into bowl, top with the asparagus spears that you fried up earlier.
https://pescetarian.kitchen/asparagus-spinach-soup/
Copyright Pescetarian.Kitchen