I love cheesecake, but it can be such a hassle to make and bake from scratch. This very quick and simple recipe is so rich and tasty and can be made a day or two before you need it. It looks beautiful in a large cake tin or in individual ramekins.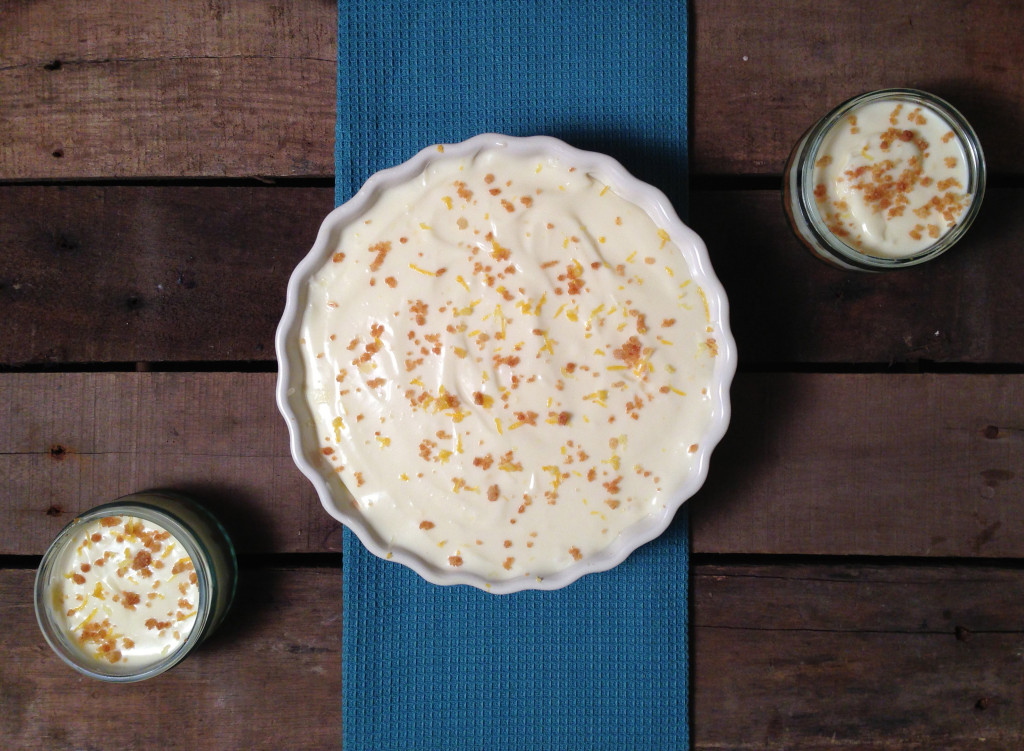 Laura's Mum's No Bake Lemon Cheesecake
Ingredients
2 tins of condensed milk
550 ml double cream
6 lemons – juice and zest
2/3 pack of ginger biscuits
50g butter
Method
Firstly, bash up all of your ginger biscuits. Once this is done, melt the butter in a saucepan on medium heat and add in the crushed biscuits. Next, add your buttery biscuit base into your chosen cheesecake container and pack it in tight, using the back of your spoon.
Into a large bowl, pour your condensed milk and double cream. Then collect the juice of your 5 lemons and add a small amount at a time stirring all the while. As you do this, you with notice the mixture begin to thicken.
Stir in the zest of 4 of your lemons and then dollop you cheesecake mixture into your container, evening it out as you go.
You can add what you want to the top – I like to add the zest of the last lemon and a few leftover sprinkles of the buttery biscuit mixture. Alternatively you could add some fresh summer berries or shavings of chocolate.
Put your cheesecake in the fridge and leave for a minimum of 4 hours, or for best results, overnight. This will ensure that your cheesecake has stiffened ready for slicing and the lemon flavour has fully infused.
https://pescetarian.kitchen/no-bake-lemon-cheesecake/
Copyright Pescetarian.Kitchen