Not only is this a really cheap meal to make but it's also very quick to cook. You can go from raw ingredients to serving up in under 10 minutes – perfect for a mid-week meal.
Just a quick note on the crab, it's absolutely fine to use tinned crab. That's exactly what I've used in this recipe. It's a lot cheaper than buying a shelled crab and it's also a lot less hassle when it comes to preparing it. Just don't use brown crab meat.
If you're a lover of crab, check out our crab spaghetti and crab cakes recipes.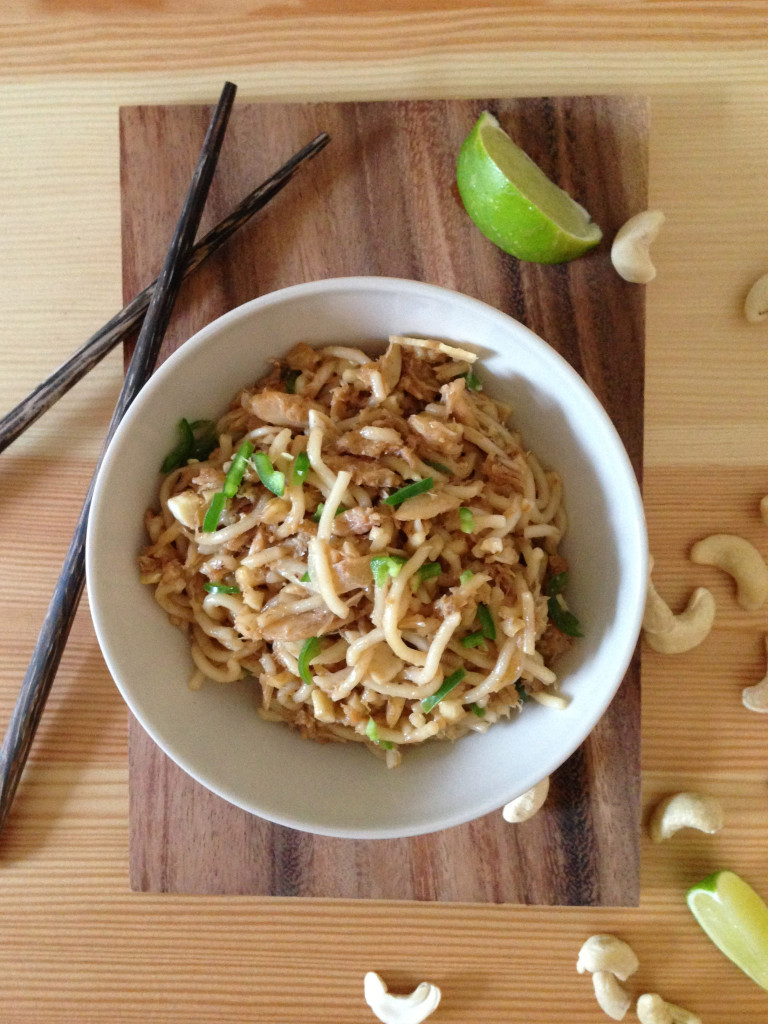 Spicy Oriental Crab Noodles
Ingredients
200g white crab claw meat
300g medium noodles
1 clove garlic
1cm cube of fresh ginger
1/2 green chilli
20g cashew nuts
20ml sesame oil
20ml soy sauce
10ml worcestershire sauce
1 tsp coriander seeds
Method
Chop the garlic, chilli and ginger into fine pieces and add them to a bowl along with the crab, soy sauce and half the juice of the lime. Using a pestle and mortar (or the end of a rolling pin if you don't have one), crush the coriander seeds and add them to the bowl as well. Mix everything together and put it to one side.
Heat a wok on a high heat and add the sesame oil. Once the oil has heated up (should take around 30 seconds), add the noodles and fry them for a minute, stirring regularly.
Crush the cashew nuts into slightly smaller pieces and add them to the wok. Cook for a further 30 seconds, stirring regularly.
Finally, add the contents of the bowl to your wok and fry for a further 2 minutes, adding the rest of the lime juice.
https://pescetarian.kitchen/oriental-crab-noodles/
Copyright Pescetarian.Kitchen