This is a perfect summer recipe, as fresh blueberries are in abundance during the summer months. The blueberries add a real fruity punch to the sweet loaf and the lemon really heightens their flavour.
Adding the lemon glaze to the hot loaf not only add flavour, but also keeps the loaf juicy and moist. This recipe is really easy to follow and if you are not keen on blueberries, you can always substitute them for your favourite summer fruits.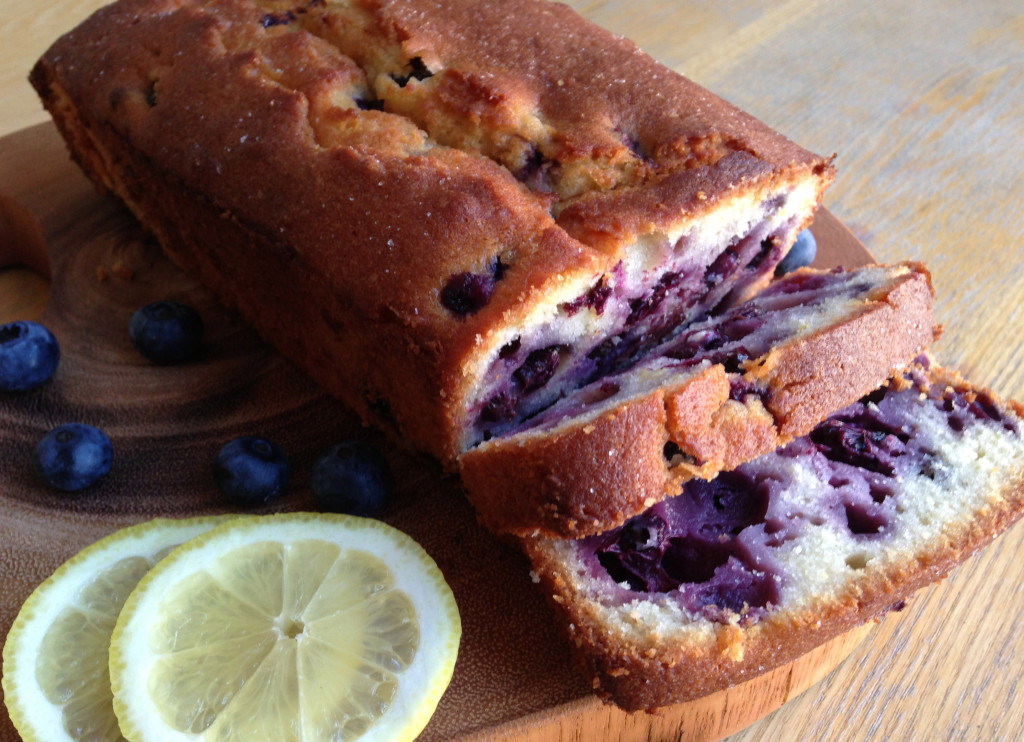 Ingredients
Loaf

200g plain flour
1 tsp baking powder
¼ tsp salt
Zest of 1 lemon
200g fresh blueberries
120g butter
150g caster sugar
2 large free range eggs
120ml milk

Lemon Glaze

25g caster sugar
1 tbsp lemon juice
Method
Preheat your oven to 180 degrees Celsius / 350 degrees Fahrenheit / Gas mark 4.
In a large bowl, mix together the flour, baking powder, salt and lemon zest. Take one tablespoon of the flour mixture and toss the blueberries in it. This will stop your blueberries sinking to the bottom on the pan when your loaf goes in the oven.
I a separate bowl or mixer, beat the butter until it has softened and add in the cater sugar, mixing until it has combined with the butter and the mixture is light and fluffy. Then beat your eggs together and add to the mixture a small amount at a time, beating as you go.
Slowly fold the flour mixture into the bowl, about a 3rd at a time. Once the flour has been incorporated, add in the milk and fold into the mixture. Then gently fold in the blueberries.
Pour your batter into the loaf pan and place in the oven for roughly an hour, or until the bread is a golden brown colour and a knife placed into the loaf comes out clean.
Whilst your bread is cooking, you should make the lemon glaze. Add your lemon juice and sugar to a small bowl and stir. Then place in the microwave for 20-30 seconds, so that the sugar dissolves and stir again – and you're done!
When the loaf comes out of the oven, make a few small picks in the loaf using a tooth pick and brush the lemon glaze over the top of your loaf. Leave the loaf in the pan to cool for around an hour, then remove it and let it cool completely.
https://pescetarian.kitchen/fresh-blueberry-lemon-loaf/
Copyright Pescetarian.Kitchen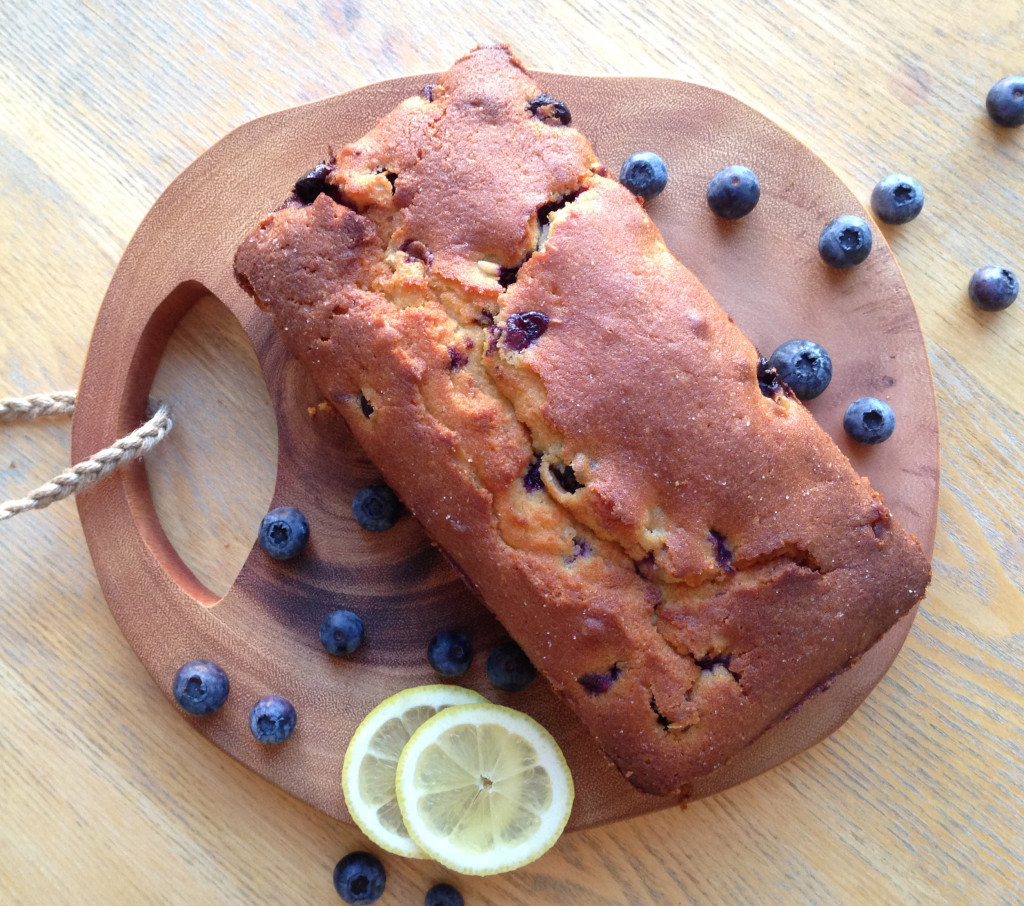 Note: You can get the chopping board in our photos from TK Maxx via this link.