Hake is a really meaty fish that's readily available in most major supermarkets. It's a white fish and tastes similar to cod but with more of a flaky texture. This makes it really versatile for cooking.
I like to either pan-fry Hake or grill it (we did a grilled hake recipe previously). Alternatively, Hake is a perfect fish to have within a fish pie, going perfectly with shellfish.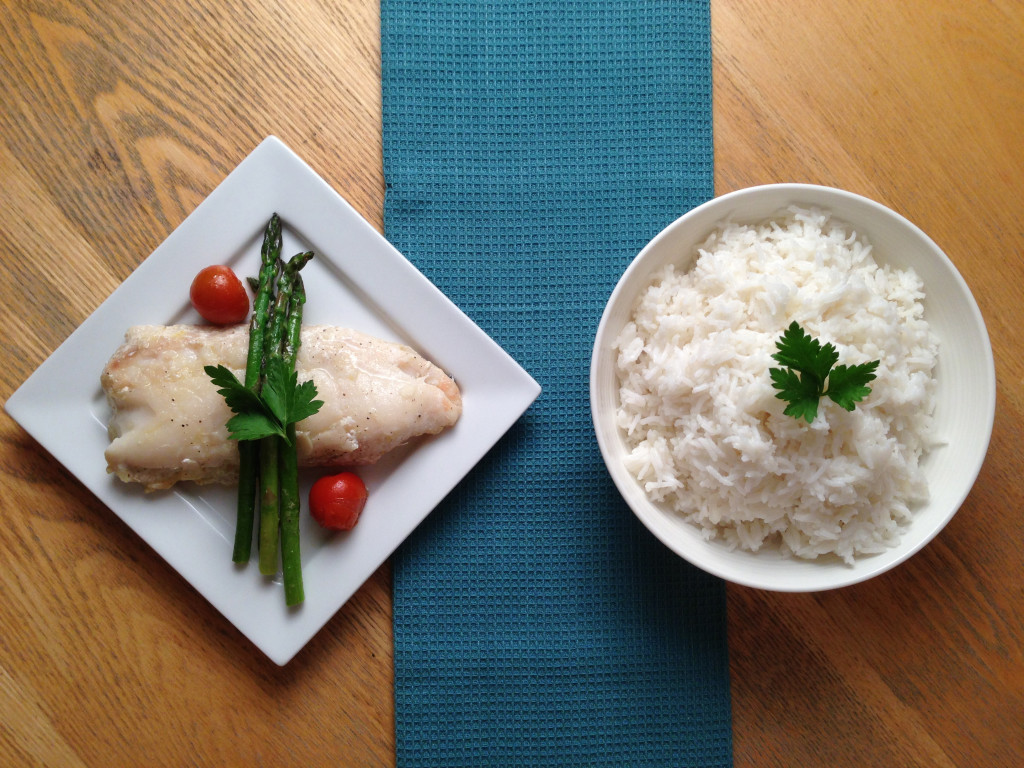 Pan Fried Hake with Coconut Rice & Asparagus
Ingredients
2 medium sized hake fillets
1 clove of garlic (chopped)
20g salted butter
5-6 vine cherry tomatoes
5-6 asparagus tips
Glug rapeseed oil

Coconut Rice

120g long grain rice
Tin of coconut milk
1 cup of water
Pinch of table salt
Method
Boil 2 cups of salted water in a small saucepan and add 1 cup of basmati rice and the cream from a tin of coconut milk (not the milk, just the solid bits). This will easily serve 2-3 people, but if you want to cook for more then just increase the amount of rice and water at a ratio of 2:1. Cover the saucepan and leave on a low heat for 15 minutes or until all of the fluid has been absorbed.
Meanwhile, heat a frying pan on a high heat and add a glug of rapeseed oil and the salted butter. The reason for adding both butter and oil is so that the butter doesn't burn (remember that tip).
Add the hake fillets, skin side down, along with the garlic, asparagus and tomatoes. Fry the fish for between 10-12 minutes, regularly pouring the butter/oil over the top of the fish using a spoon. Don't flip the fish over, just keep it skin-side down and you'll get a lovely crispy skin at the end.
Serve up the rice in a small pile on the plate and lay the hake on top of it. Finish by scattering the tomatoes across the plate and crossing a couple of asparagus over the top.
https://pescetarian.kitchen/pan-fried-hake-coconut-rice-asparagus/
Copyright Pescetarian.Kitchen