This really simple recipe make pizza dough an absolute doddle! It will deliver great dough every time with relatively little work. If you want to make your dough for the following day, just leave it to rest in the fridge for up to 24 hours, with a damp tea towel or cloth over it. If you want it for the ame day, I'd recommend leaving it in a fairly warm room, again with a damp cloth over it, for 4-6 hours. This will give the dough enough time to rise properly!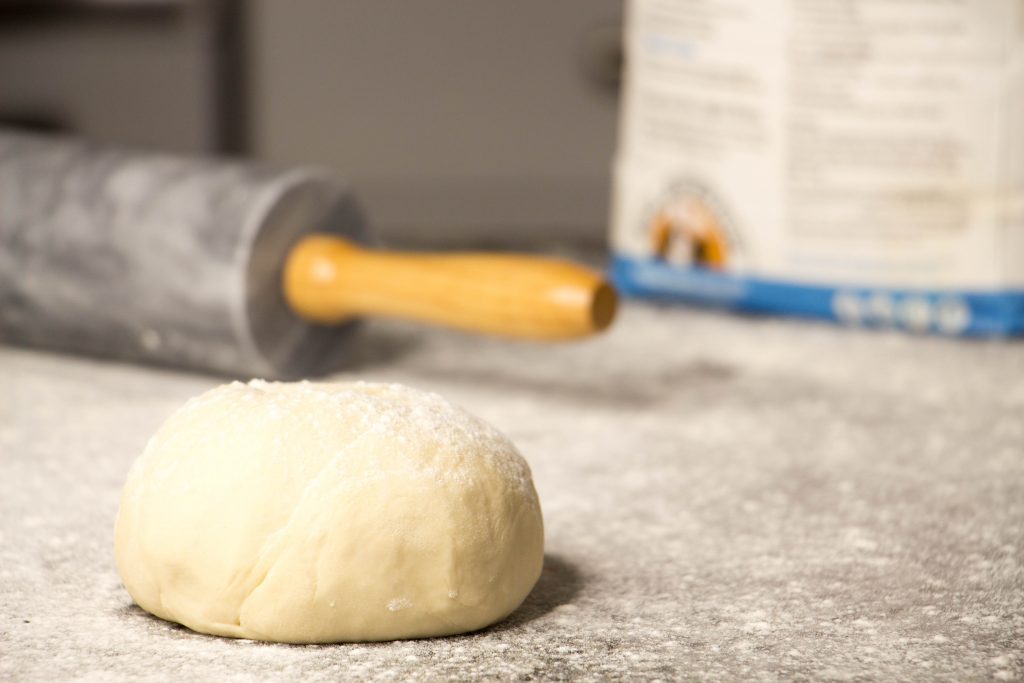 I use this dough for any pizzas or flatbread recipes. The quantities I've given below are enough for 2 medium thin-crust pizzas or flatbreads.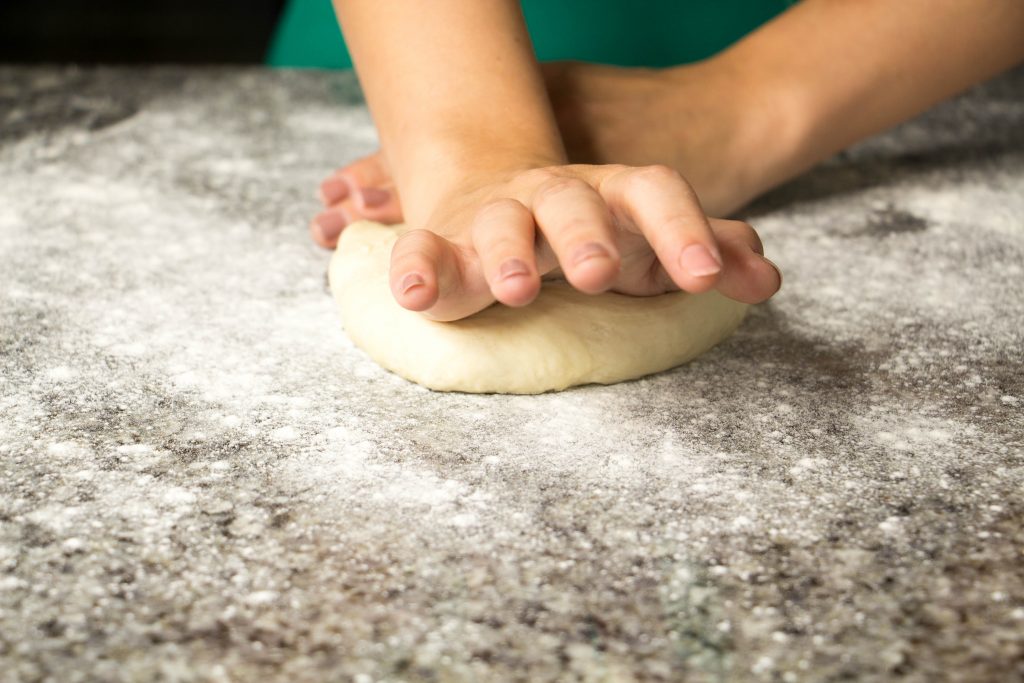 Ingredients
250g bread flour
1 tsp salt
160ml lukewarm water
1/2 tsp dried yeast
1 tsp olive oil
Method
In a large bowl, sieve in the flour and salt.
Next, in a measuring jug, add your warm water, yeast and olive and give it a good stir.
Pour in the water about 1/3 at a time, stirring the flour to combine. When you have added all of your water the dough should be sticky and just a little wet.
Remove the dough from the bowl and place onto a well-floured surface. At this point you'll want to start kneading the dough for around 4 minutes. You may need to keep adding small sprinkles of flour as you do this, so the dough doesn't stick to your work surface. You will know you are done because the dough will be much less sticky and a spring back when you push your finger lightly into the dough.
Leave to rest on the side for 15 minutes, and then knead for another 3 minutes.
Finally, separate your dough into 2 pieces, roll into balls and cover with a damp cloth. If you are using it the same day this should be at room temperature or in the fridge if you are save the dough for the following day.
https://pescetarian.kitchen/perfect-pizza-dough-recipe/
Copyright Pescetarian.Kitchen