There are tons of recipes out there to make your own rarebit, which is essentially a glorified cheese on toast – but believe me when I say this… you'll never look at cheese on toast the same way!
Here's my really simple recipe that I often knock up on a weekend when I'm feeling a bit peckish. It's quick, cheap to make and pretty delicious.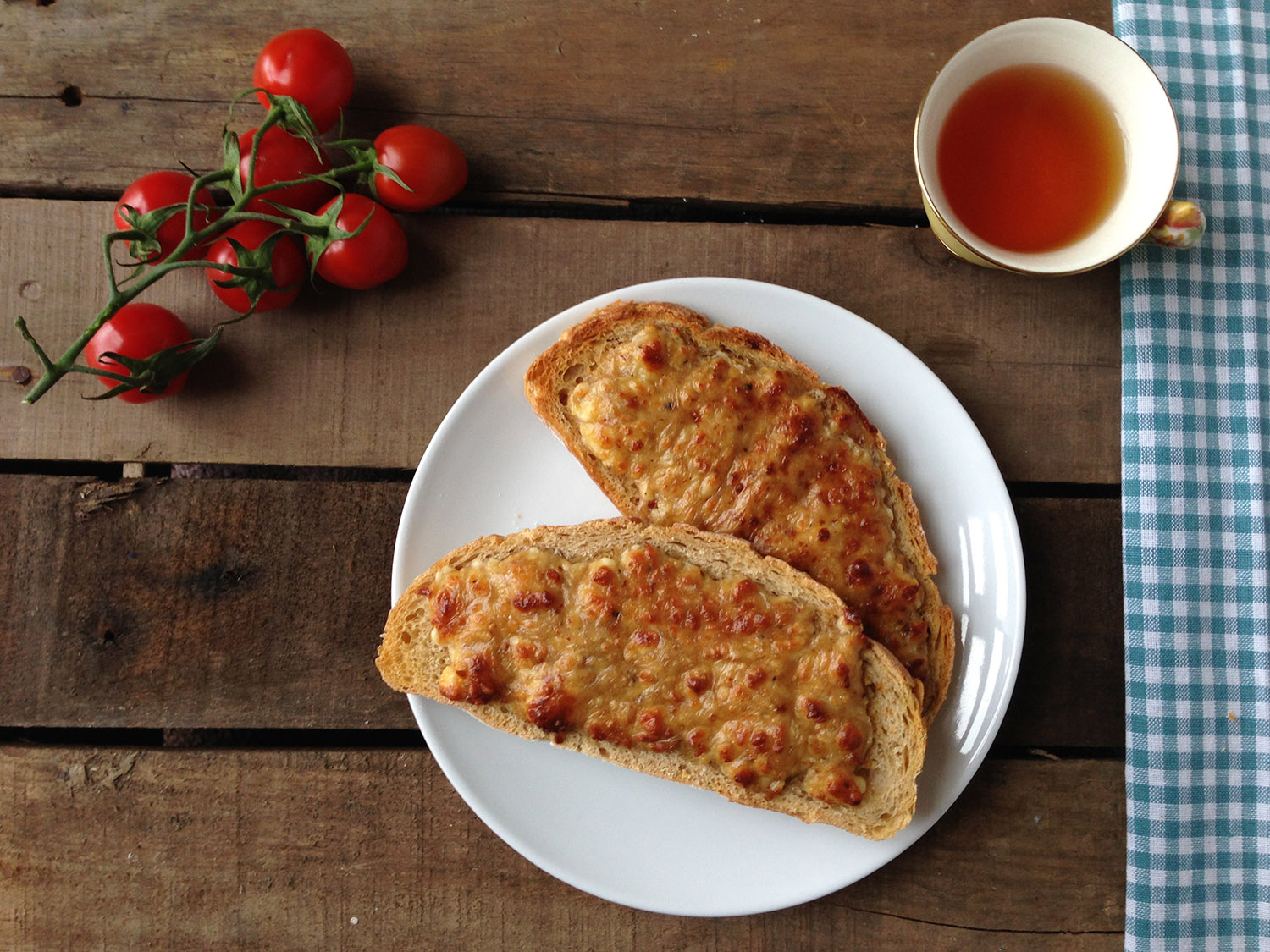 Ingredients
2 slices of crusty white bread
1 knob of butter
50g strong mature cheddar (check it's veggie-friendly)
2 tbsp of Worcestershire sauce
2 tbsp of plain flour
1 free range gg
1 pinch of cracked pepper
1 pinch of dried chilli flakes
Method
Get a small mixing bowl and grate all of the cheddar directly into it.
Add the Worcestershire sauce, pepper and chilli flakes to the grated cheese.
Crack the egg directly into the mixing bowl, add the flour and stir everything together, making sure that that egg is mixed around well. Don't worry if this isn't looking very appetising at this stage, it usually looks like brown slop right now – it'll get better, trust me!
Lightly butter your bread and spread the mixture evenly over each slice of bread.
Place the bread on the bottom shelf of your grill on a low heat and leave them for between 10-12 minutes. Once they start to brown on the top, they're ready. Try not to leave them too long or they'll just burn.
Enjoy with a nice fresh glass of orange juice – or a cup of tea if you prefer!
https://pescetarian.kitchen/really-simple-rarebit-recipe/
Copyright Pescetarian.Kitchen