My brother used to make this pâté fairly often. Whenever our family had parties my Mum would get him to make it and i'd always be so impressed with how good it tasted. When I finally asked my brother how he made it, I was shocked at just how easy it was. Since then I make it all the time, as it's one of my favourite lunchtime snacks.
And if you're not already convinced that you should give this pâté a try, you don't even need a food processor to make it! The pâté is fairly thick and chunky (just how I like my pâtés!) and has a zesty kick from the lemon.
You can keep the skin on your smoked mackerel if you like, but I like to remove it when making a pâté as it makes for a better texture.  I'd recommend serving with toast and wedges of lemon as a dip or light starter.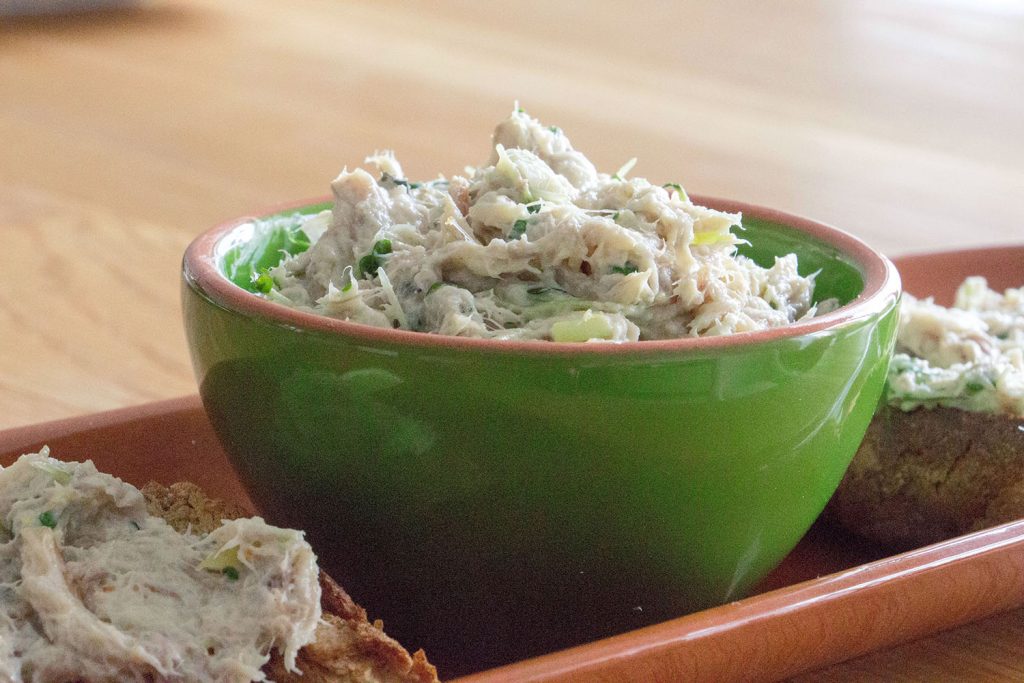 Ingredients
200g smoked mackerel
2 spring onions, finely chopped
2 sprigs of dill, chopped
30g cress
Juice of 1 lemon
Zest of half a lemon
100g cream cheese
1/2 tsp creamed horseradish
1/2 tsp mustard
Pinch of black pepper
Method
Begin by roughly chopping the smoked mackerel and throwing into a large bowl.
Add in the spring onions, dill and cress and mix together.
Add the lemon juice and zest and give it another stir.
Next add in the cream cheese, creamed horseradish and mustard. Give it another stir and taste and season accordingly.
Serve with a little cress on top with lemon wedges and toast.
https://pescetarian.kitchen/smoked-mackerel-pate/
Copyright Pescetarian.Kitchen