This is my go to recipe for when I've had one of those days… When I'm exhausted, haven't had a chance to think about dinner and want something that can be made in no time at all and will taste great. One of those days when you still have a million and one things to do before you go to bed and you have no idea how you're going to fit it all in. Stir fry is the saviour we all need when it's one of those day.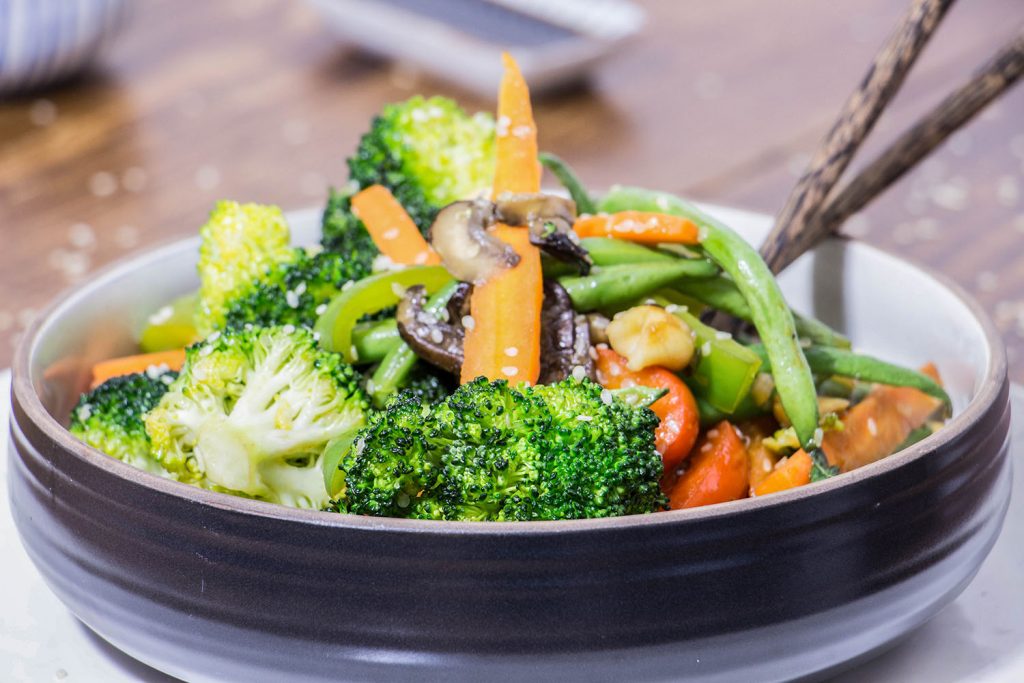 That being said, there's nothing worse than a bad, soggy, flavourless stir fry. When the textures are all wrong, it's never going to taste right. That's why this teriyaki stir fry is sweet, crunchy and absolutely full of goodness. It'll give you the energy you need to get through the evening and takes less than 20 minutes to make.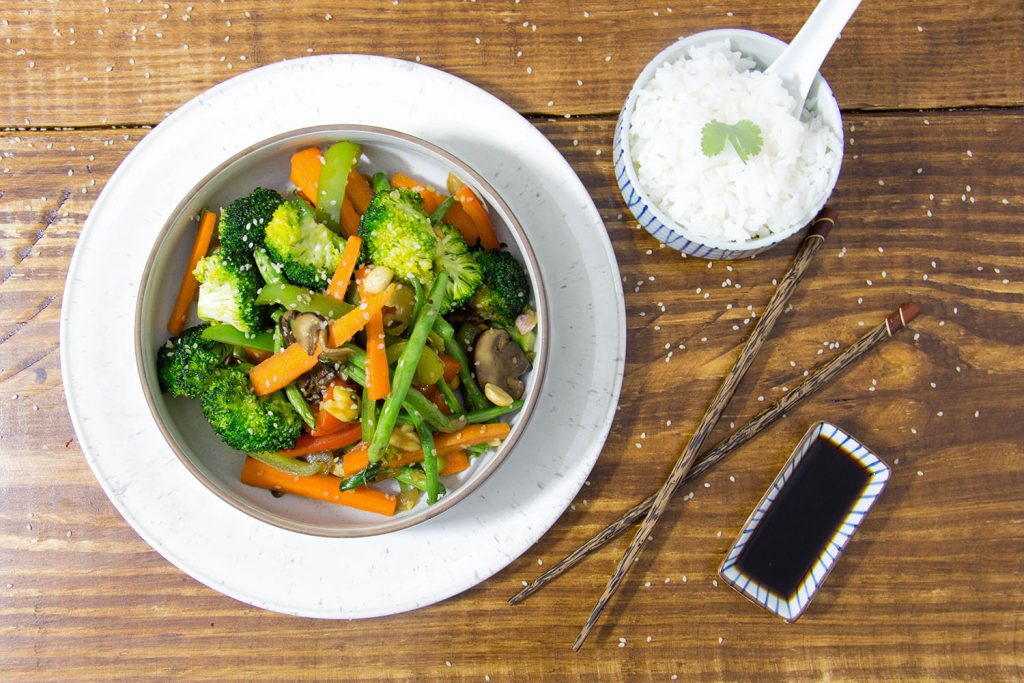 If you haven't got these exact ingredients in your refrigerator, no problem. Look for any crunchy looking vegetables; carrots, sugar snap peas, cauliflower, bamboo shoots, bean sprouts, green beans…anything goes!
Ingredients
1 tbsp sesame oil
1/2 onion, finely chopped
1/2 green chilli pepper, finely chopped
50g mushroom, finely sliced
thumb of ginger, finely chopped
2 cloves of garlic, finely chopped
1/2 red bell pepper, roughly chopped
1/2 green bell pepper, roughly chopped
2 celery stalks, roughly chopped
3 carrots, peeled and cut into thin slices
1 broccoli head, cut into florets
45g green beans
20g of sesame seeds
handful of cashew nuts
4 tbsp teriyaki sauce
1 tbsp soy sauce
Juice of 1/2 a lime
Method
Begin by placing a wok on a high heat and adding in the sesame oil. Then the oil is nice and hot, throw in the onions, garlic, ginger and chilli and fry for 3 minutes.
Next, throw in all of the other vegetables and the cashew nuts and fry for about 7-8 minutes, until the colours are popping and the veg has only softened a little.
Add in the teriyaki sauce, lime and soy sauce and coat the veg. Sprinkle in the sesame seeds, fry for 1 more minute and then remove the wok from the heat and serve up!
https://pescetarian.kitchen/teriyaki-stir-fry/
Copyright Pescetarian.Kitchen