When most of you think about egg fried rice, it's usually that greasy, fatty side dish that you've purchased from the local Chinese takeaway when you're feeling the effects of the night before.
Well, I'm here to say that this simple little side dish can actually be made as a perfectly healthy meal. As well as that, it can be made in no time at all (and with little skill involved).
Laura and I often cook up egg fried rice when we're in a rush because it's simple and quick to make but it'll fill you up a treat. Perfect for those rushed Friday evenings!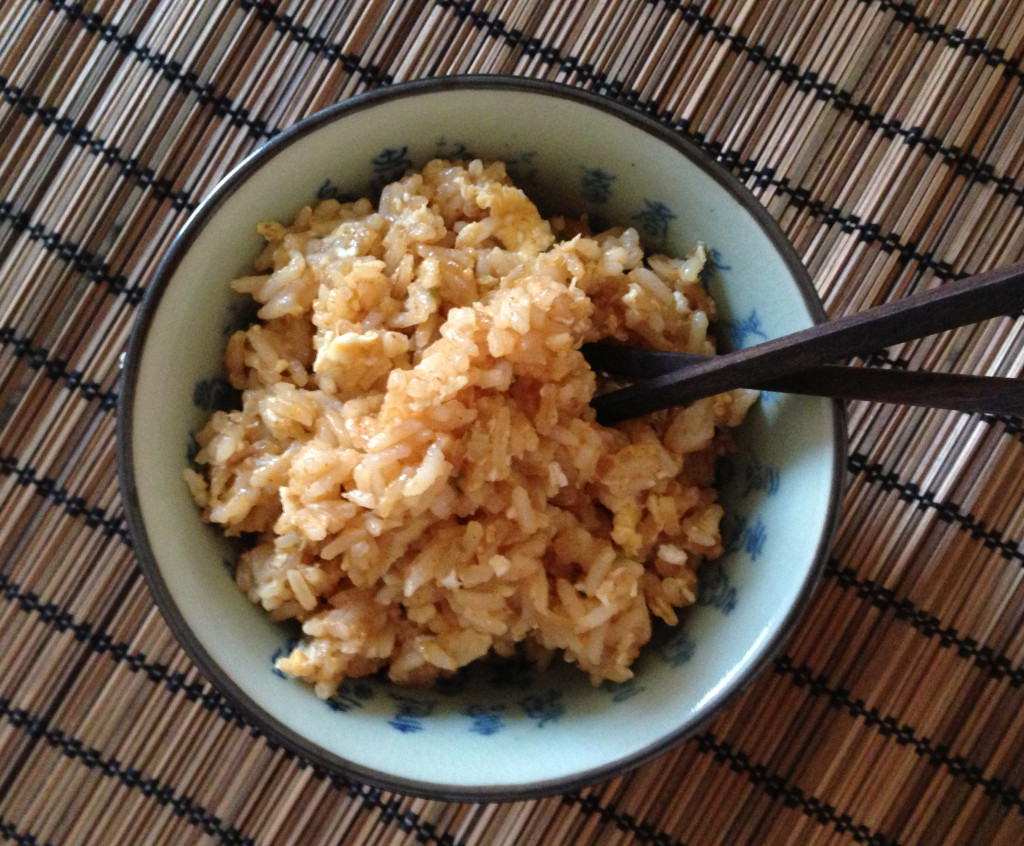 Healthy Spicy Egg Fried Rice
Ingredients
200ml jasmine rice
300ml water
1/2 tsp salt
2 free range eggs
3 spring onions
1/2 green chilli
2 cloves of garlic
15g fresh coriander
1 tsp soy sauce
15ml rapeseed oil
10ml sesame oil
1 tsp smoked paprika
Method
Bring the water to the boil in a small saucepan, add the salt and the rice then cover and leave on a low heat for 10 minutes (or however long the instructions on the packet of rice says).
Once the rice had absorbed all of the water, uncover the saucepan, remove from the heat and leave to sit for 2-3 minutes. This stage is really important because it stops the rice being too moist when it's fried, which usually results in a big sticky mush.
Finely chop the spring onion, garlic and chilli. Now place a large frying pan or a wok over a high heat, add the rapeseed oil and onion, garlic and chilli. Keep stirring the pan for around 2 minutes.
Add the sesame oil to the pan and then pour over all of the rice. Make sure that you keep the rice moving by stirring constantly. This will stop the rice sticking to the pan. Fry the rice for around a minute, until the oil has been absorbed.
Add the smoked paprike, coriander (finely chopped) and the soy sauce and mix everything well. Now make a well in the middle of the pan by pushing all of the rice into the outside of the pan. Crack the eggs and add to the well you've just made. Stir them vigorously for around 10 seconds until they've started to look a little like scrambled egg. Now fold in the rice and mix everything in the pan well. Fry for another minute and then remove from the heat.
Add the rice to bowls and enjoy with some chop sticks!
https://pescetarian.kitchen/healthy-spicy-egg-fried-rice/
Copyright Pescetarian.Kitchen