This creamy winter-warmer is one of my favourites and is so easy to make. I used four different types of mushroom in this recipe, for a variety of tastes and textures. chestnut mushrooms are excellent for filling out a pie, because they have a low water content so they don't shrink as much as others and along with the forestiere mushrooms they add a lovely nutty element to the pie. This pie is filling enough to eat on its own, or if you're really hungry it's great with our creamy mashed potato.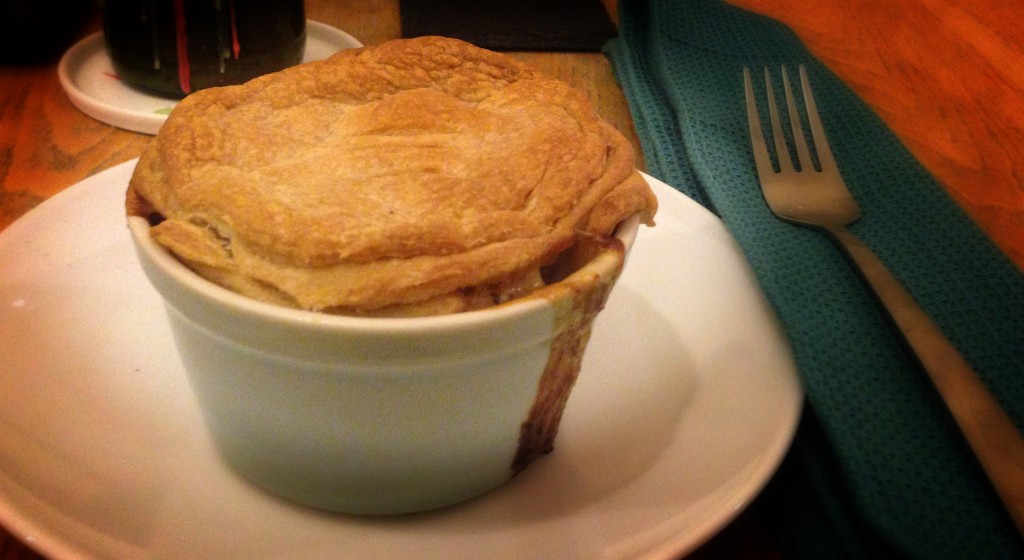 Mushroom, Leek and Asparagus Puff Pastry Pie
Ingredients
130g Mixed mushrooms - I used chestnut, forestiere, shitake and oyster mushrooms (sliced)
140g Leek (sliced)
4 sticks of asparagus (sliced)
2 cloves of garlic (sliced)
2 tbsp. olive oil
1 handful of spinach
65 ml white wine
150ml vegetable stock (I personally love Knorr stock pots)
1.5 tbsp. double cream
2 tsp. of salt
½ a tsp. of black pepper
1 tbsp. of plain flour
150g Puff pastry (I've used shop-bought pastry)
1 egg yolk (for washing the pastry)
Method
Preheat the oven to 200 Celsius / 400 Fahrenheit / Gas mark 6.
Place a medium size saucepan on a medium heat and add the olive oil. Throw in the leek, asparagus and garlic and sauté for 3 minutes. Then add in the mushrooms and spinach and leave for another 5 minutes. Make sure you are stirring regularly so nothing sticks to the pan.
Add in the white wine, salt and black pepper and simmer for 15 minutes, stirring regularly.
Whilst the filling is simmering, roll out your puff pastry on a clean surface, adding a sprinkling of flour so it doesn't stick. Cut out enough pastry to fill the bottom and sides of your ramekins or pie dish and leave enough to cover the top of the pie.
Pour in the stock, cream and flour into your saucepan and simmer for 10 minutes. This should be enough time for the mixture to begin to thicken and look really creamy. This is a great chance to give it a taste and season if needed.
Spoon the filling into your ramekins or pie dish and add your pastry topping. Score it with a knife and brush it with the egg yolk.
Add you pie to the oven and cook for around 30 minutes. You will know it is done when the pastry turns a rich golden brown.
Serve piping hot.
https://pescetarian.kitchen/mushroom-leek-asparagus-puff-pastry-pie/
Copyright Pescetarian.Kitchen