Panna Cotta can be a little daunting to make sometimes because you're reliant on the mixture setting whilst it's in the fridge. You need to have used enough of the gelling agent to set it without using so much that it's stiff and a cheesy in texture. I've tried a few different vegetarian gelling agents when trying to make this panna cotta and ended up settling on the vege-gel sachets by Dr Oetker as they're pretty consistent.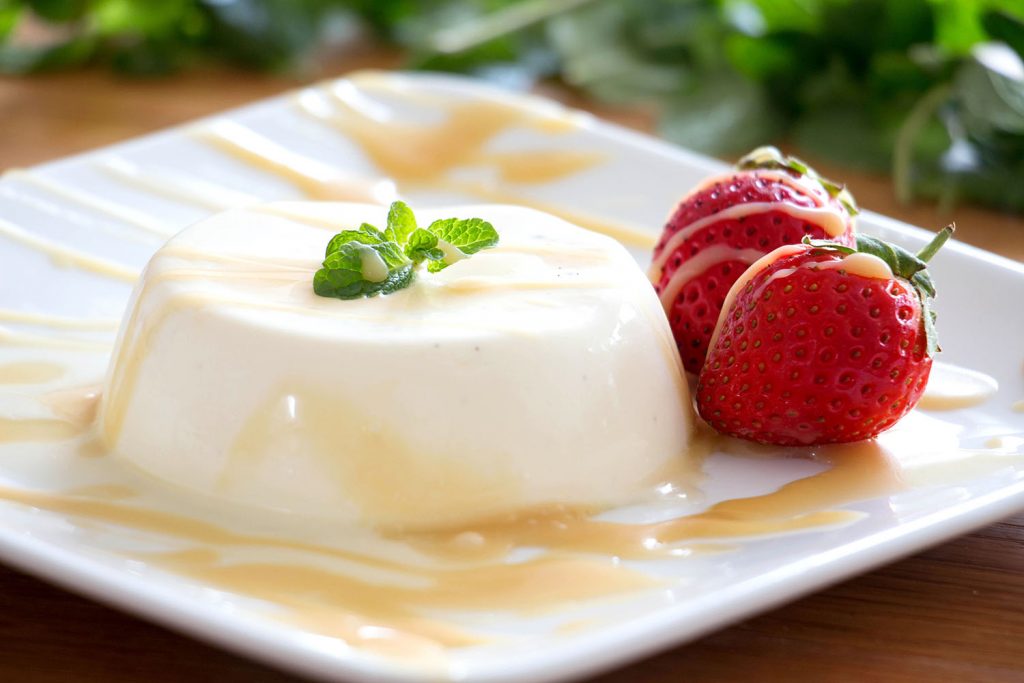 I used a vanilla pod in this recipe as I love the depth of flavour it gives and the way it looks in the mixture, however vanilla pods can be ridiculously expensive so you can also substitute it for half a teaspoon of vanilla extract if you want to.
I've made this recipe with salted caramel sauce as it makes a nice contrast to the sweet vanilla flavours of the panna cotta. I've also used a few fresh strawberries as they add a nice sharpness to the sweet dessert.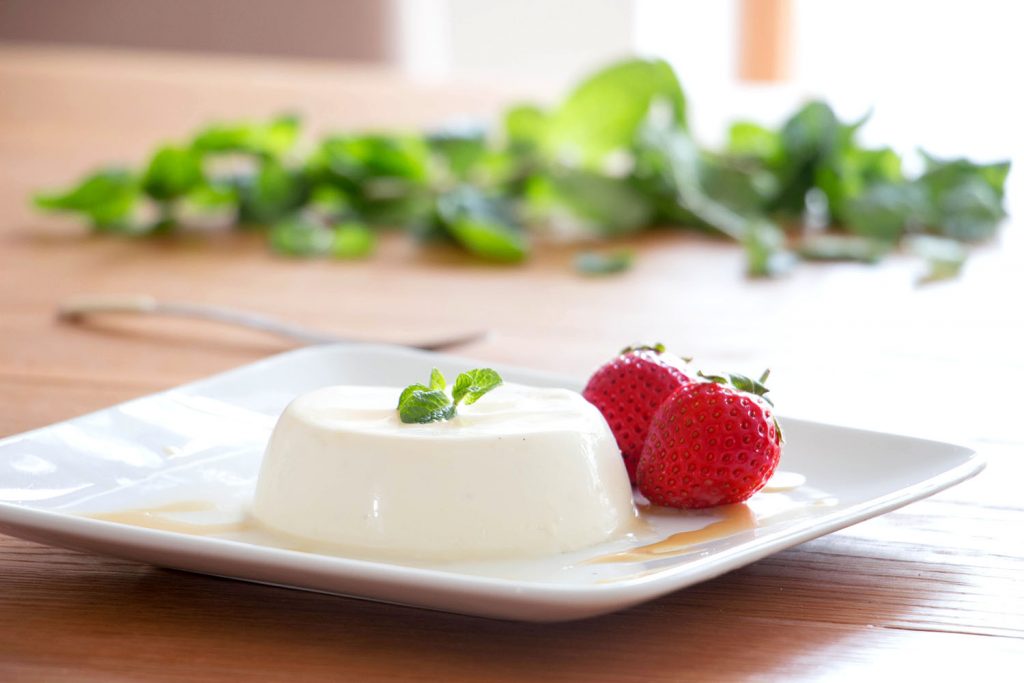 Panna Cotta with Salted Caramel Sauce
Ingredients
500ml double cream
500ml whole milk
150g caster sugar
vanilla pod, split in half
2 sachets of vegetarian gelling agent
400ml cold water

Ingredients for the Salted Caramel

50g unsalted butter
90g light brown sugar
150ml double cream
pinch of sea salt
Method
Put a large pan on a medium heat and add in the milk, double cream and vanilla pod. Add in the sugar and stir until the sugar has dissolved.
Add the sachets of gelling agents and cold water in a jug and stir until the powder has dissolved and transfer to a small pot on a medium heat.
At this point you'll want to be stirring both the milk mixture and the gelling mixture until the both come to the boil. Then removed both from the heat and strain the gelling agent through a sieve into the milk mixture, stirring regularly.
Pour your mixture into the ramakens or glasses and place in the fridge for at least 3 hours.

Salted Caramel Method

Take a small pan and place on a medium heat. Add in the butter and once it has melted, add the sugar and cream and stir well.
Let the caramel come to the boil and give it another good stir. Add in salt to taste, cooking for another couple of minutes to thicken and remove from the heat. It can then be stored in the fridge for around 3 days.
https://pescetarian.kitchen/panna-cotta-salted-caramel-sauce/
Copyright Pescetarian.Kitchen