This super healthy recipe (kindly given to us by my brother, Michael) is very easy to throw together and definitely won't break the bank. It's especially good in spring because carrots are usually nice and sweet at this point in the year. Serve it up with warm fresh bread and lots of butter.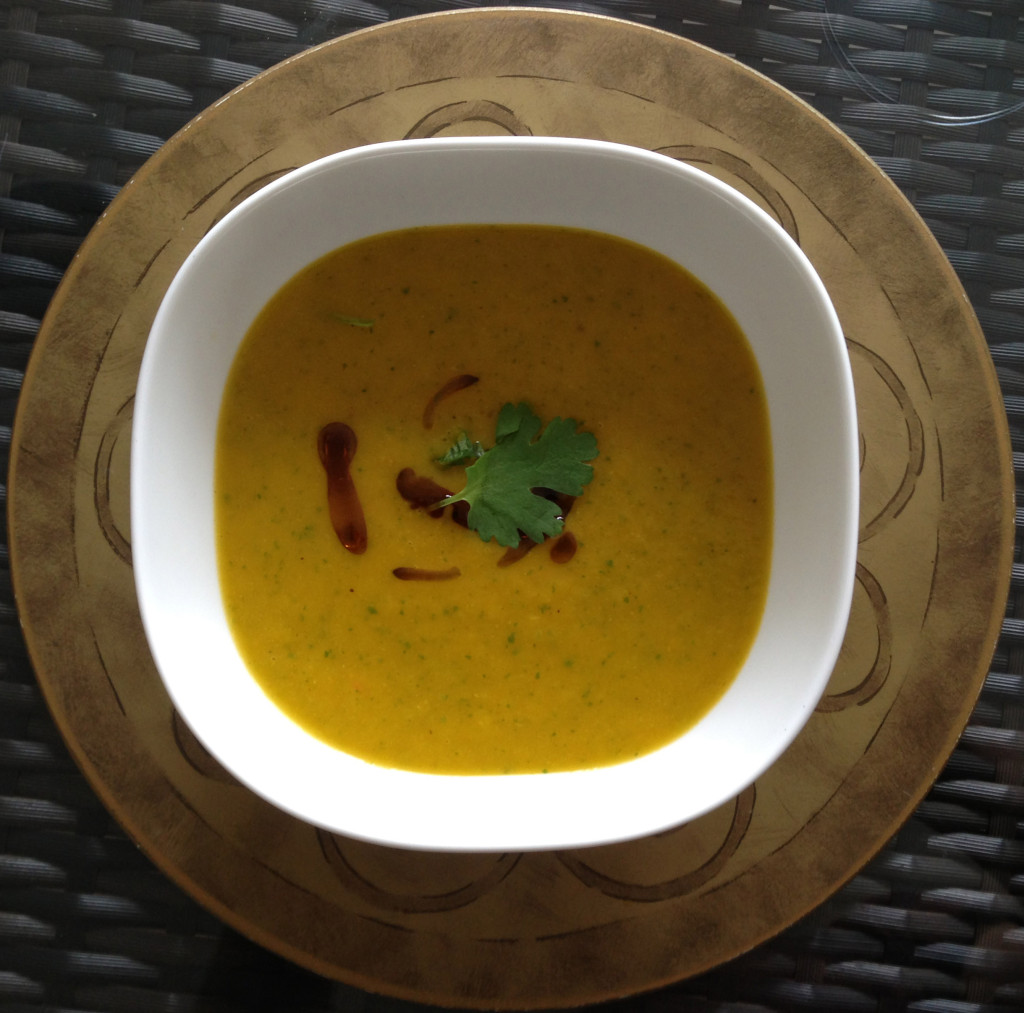 Michael's Carrot and Coriander Soup
Ingredients
3 shallots – roughly chopped
5 carrots – sliced
½ fennel – roughly chopped
1 clove of garlic
½ chilli – finely sliced
30g fresh coriander
1 tsp ground coriander
2 pints of vegetable stock
½ lemon – juice only
1 tsp ground coriander
Splash of toasted sesame oil
Glug of vegetable oil
Pinch of salt
Pinch of pepper
Method
Heat a large frying pan on a medium heat and add your vegetable oil. When the oil is hot, add in the carrots, shallots, garlic, fennel and chilli and sauté for 8 minutes. Add in salt and pepper and pour in you vegetable stock and leave to simmer for 15 minutes.
By now your carrots should have softened and your stock should have reduced slightly. Pour your soup into a blender, add in you coriander (fresh and dried), nutmeg and lemon juice and blend away!
Time to taste – give your soup a try and season to taste. Pour equally into your bowls and add a dash of sesame oil and a sprig of fresh coriander and serve piping hot.
https://pescetarian.kitchen/michaels-carrot-coriander-soup/
Copyright Pescetarian.Kitchen