While this isn't one of the healthiest soup recipes I've ever made, it's certainly one of the tastiest! I've recently upped my exercise game and whenever I work out a lot, I find that I come home craving something filling and, to be honest, usually something cheesy! And who can say no to hot, tasty soup on chilly winter nights?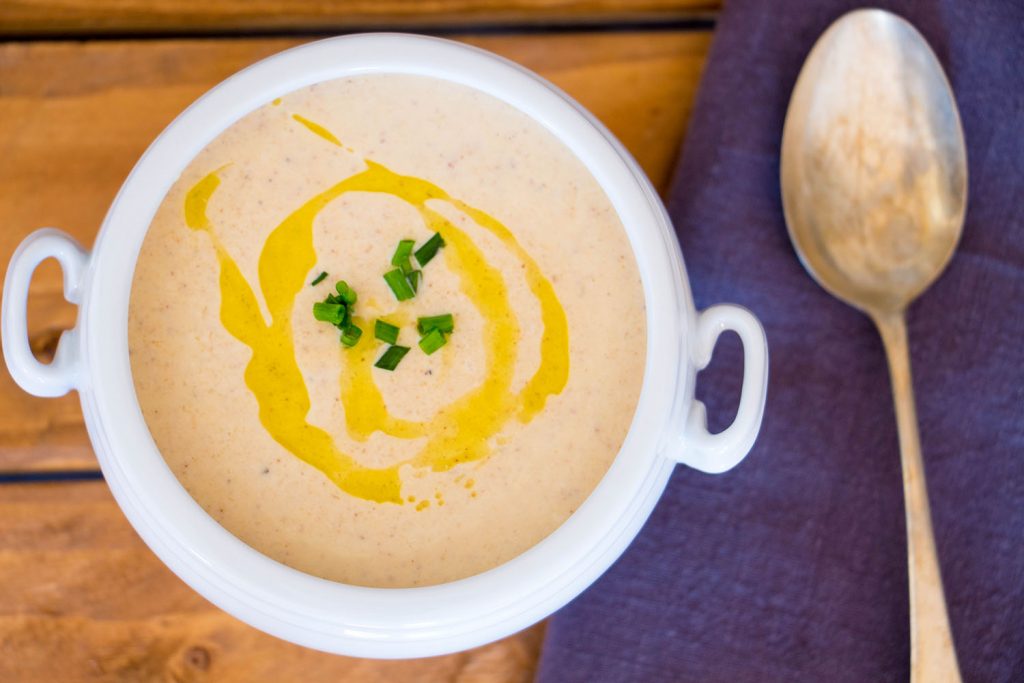 But what I don't want after a hard workout, is to be stood around in the kitchen cooking for an hour. So I like to make this soup up on the weekend and freeze it in batches so that I can enjoy it quickly and easily whenever I want.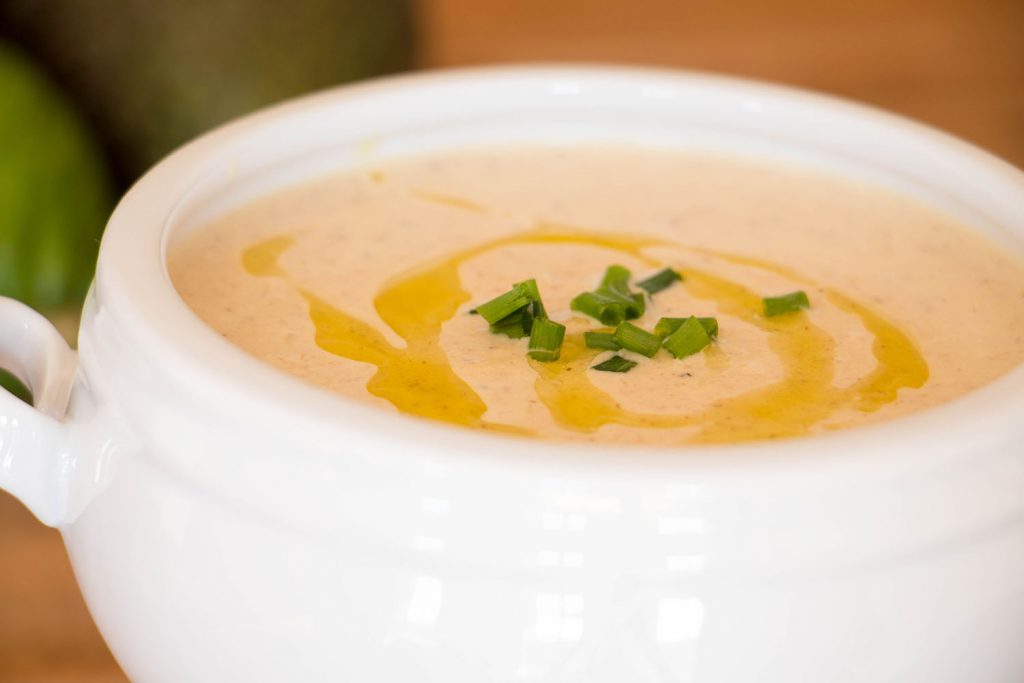 I roast the cauliflower with a little nutmeg and cumin, as it gives the soup a rich, nutty flavour that you can't not love. I also like to use a nice, mature cheddar for the cheese in this soup – it's got that sharp taste that goes so well with the creaminess of the soup.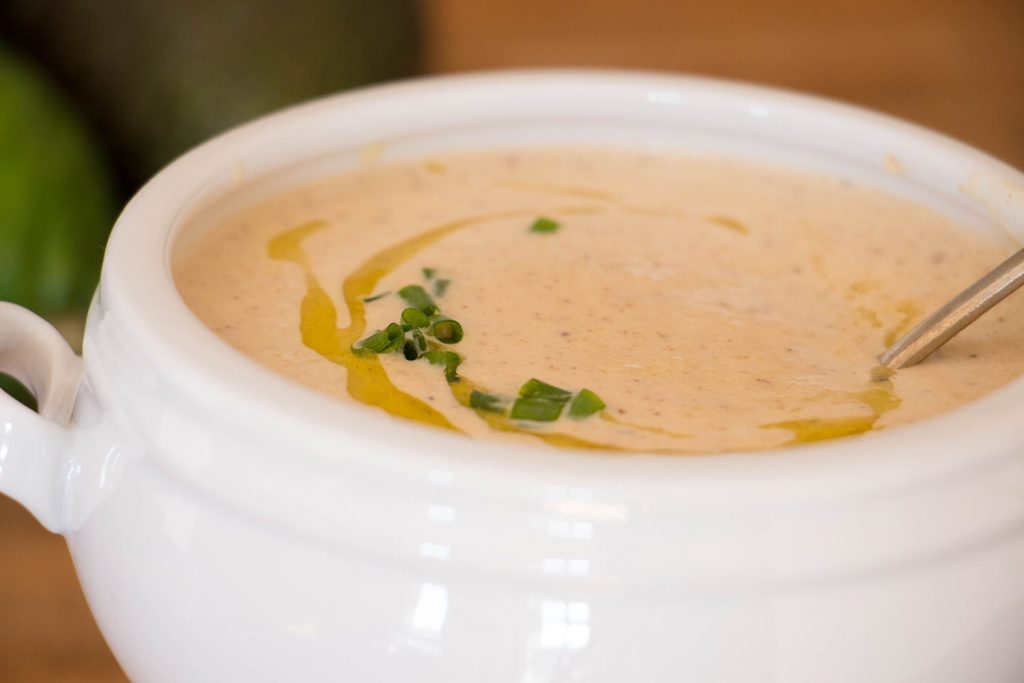 Roast Cauliflower and Cheddar Soup
Ingredients
1 large cauliflower head, cut into florets
4 cloves of garlic
3 tbsp olive oil
1/2 tsp salt
1 tsp cumin
1 tsp nutmeg
5 cups vegetable stock
1 cup heavy cream
3.5 oz cheddar cheese, grated
pinch of black pepper
2 tbsp chives, roughly chopped
Method
Begin by preheating the oven to 400 Fahrenheit / 200 Celsius.
Place the cauliflower florets on a large baking tray, drizzle with 2 tablespoons of olive oil and sprinkle with the salt, cumin and nutmeg. Place in the oven and roast for 35-40 minutes, turning the florets a couple of times until the cauliflower is a golden brown colour.
A couple of minutes before the cauliflower is finished roasting, place a large soup pan on a medium heat and add in 1 tablespoon of olive oil. When it is hot, add in the garlic and roasted cauliflower florets.
Add in the vegetable stock and bring the soup to a simmer. After 5 minutes, blend the soup using a hand blender, until smooth. Add in the cream and grated cheddar and stir well, giving it another quick blitz with the blender if needed.
Then season to taste, serve up and garnish with a few chopped chives and a drizzle of olive oil.
https://pescetarian.kitchen/roast-cauliflower-cheese-soup/
Copyright Pescetarian.Kitchen