I've recently been playing around with the idea of a gluten-free and healthy tuna salad recipe, that didn't involve lots of bread. After trying out a few different ideas, I settled on one of my favourites: An avocado bowl. They're healthy, filling and add another fun flavour to regular tuna salad.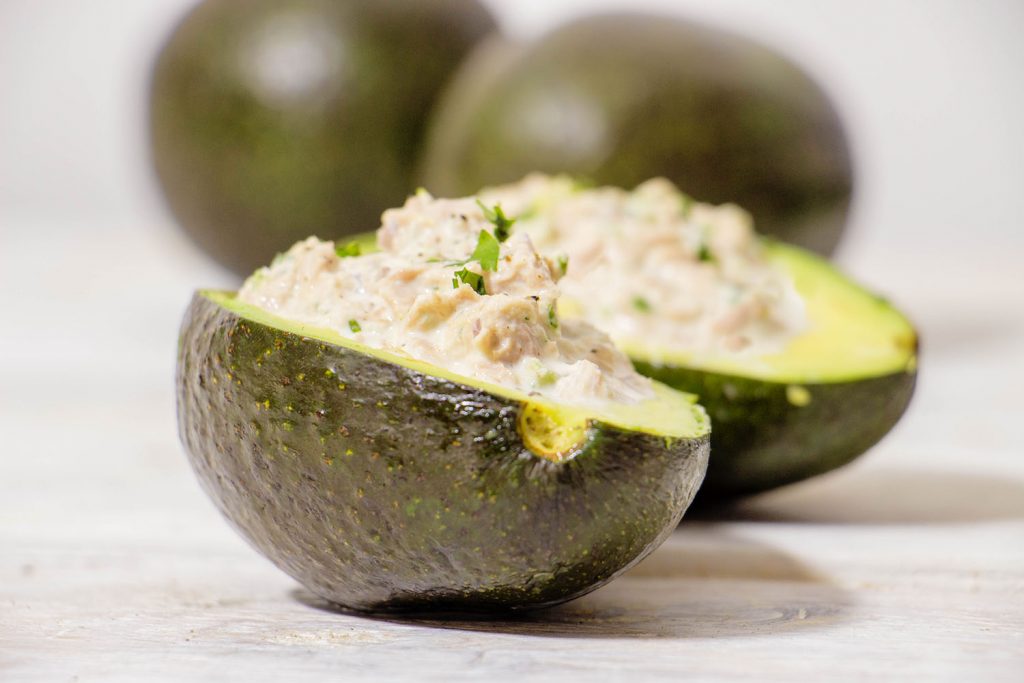 I like making a few batches of tuna salad for the week and storing them in my refrigerator for a few days – that way, I simply have to chose the ripest avocado in the morning, scoop out a little of the flesh and spoon in my tuna salad, before running to work. It's definitely an easy way to start the day off!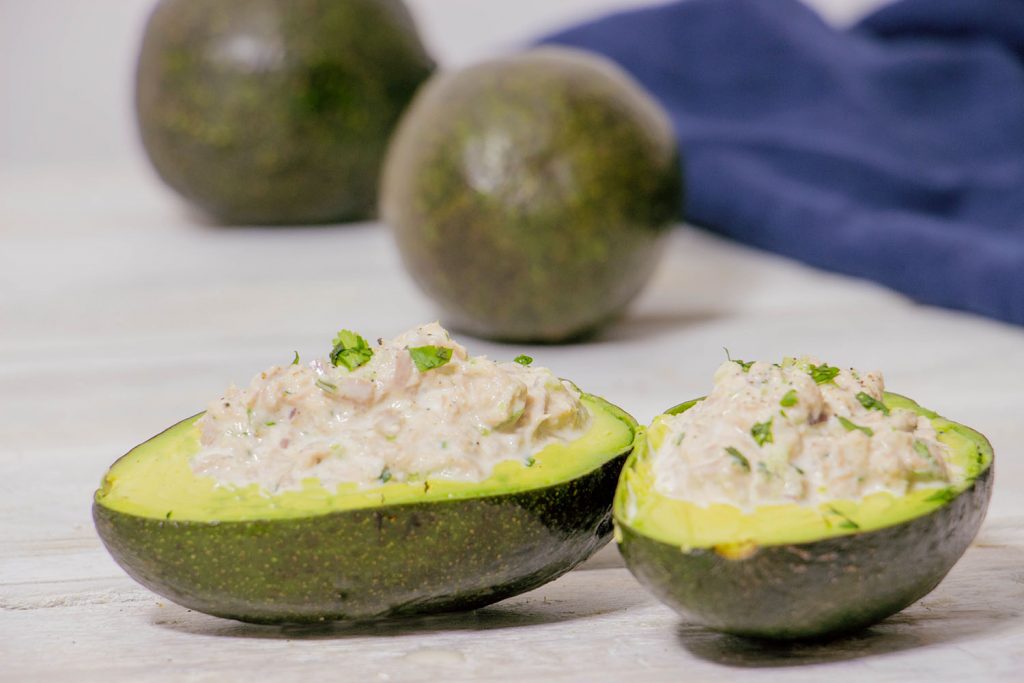 But don't worry if you wake up and realise you've forgotten to make anything for lunch – this tuna salad recipe is so quick, it takes less than 10 minutes to make, so there's no excuse for spending your whole days with a growling stomach, dreaming about your next meal.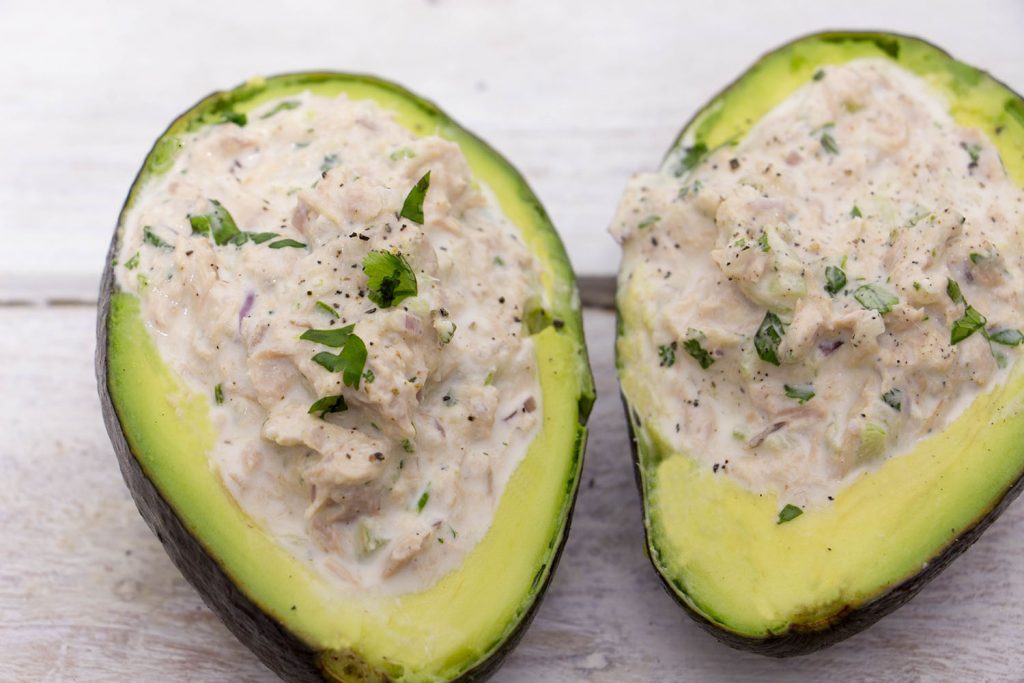 The tuna salad itself takes no time at all to make, and it so straight forward, you don't  have to put much thought into it at all! This recipe makes enough tuna salad to fill 2 avocados – so 4 bowls and this will serve 2 people (or days worth of lunches for yourself!)
Ingredients
1 can (5oz) tuna
½ celery stalk, diced
½ tsp mustard
¼ lemon, juice only
½ shallot, diced
1 tbsp chopped parsley
2 tbsp mayonnaise
1 tbsp vegetarian Parmesan, grated
½ tsp black pepper
Pinch salt (1/4 tsp)
2 avocados
Method
Place all of the ingredients (except the avocados) into a large bowl and mix well.
Next, grab the avocados and cut in half, removing the stone as you separate the two halves. Use a teaspoon to scoop out some of the avocado flesh, leaving around 1/2 inch of flesh inside the avocado.
Spoon the tuna salad into the avocado bowls and you're done!
If you're storing the tuna salad, placing in an airtight container in the refrigerator until you're ready to make up your avocado bowls.
https://pescetarian.kitchen/tuna-salad-avocado-bowl/
Copyright Pescetarian.Kitchen