When it comes to shellfish, mussels are definitely up there with my favourites. They're quick and easy to cook and they have that beautiful strong seafood taste that I love.
The first time I tried mussels with tomato and chilli, rather than the classic white wine and garlic sauce, was on holiday in Madeira with my family. The rich, deep sauce complimented the mussels beautifully and added a wonderful touch of spice. I've tried this recipe out a few times and I think I've finally perfected it. Serve with crusty white bread, so that you get every drop of the sauce!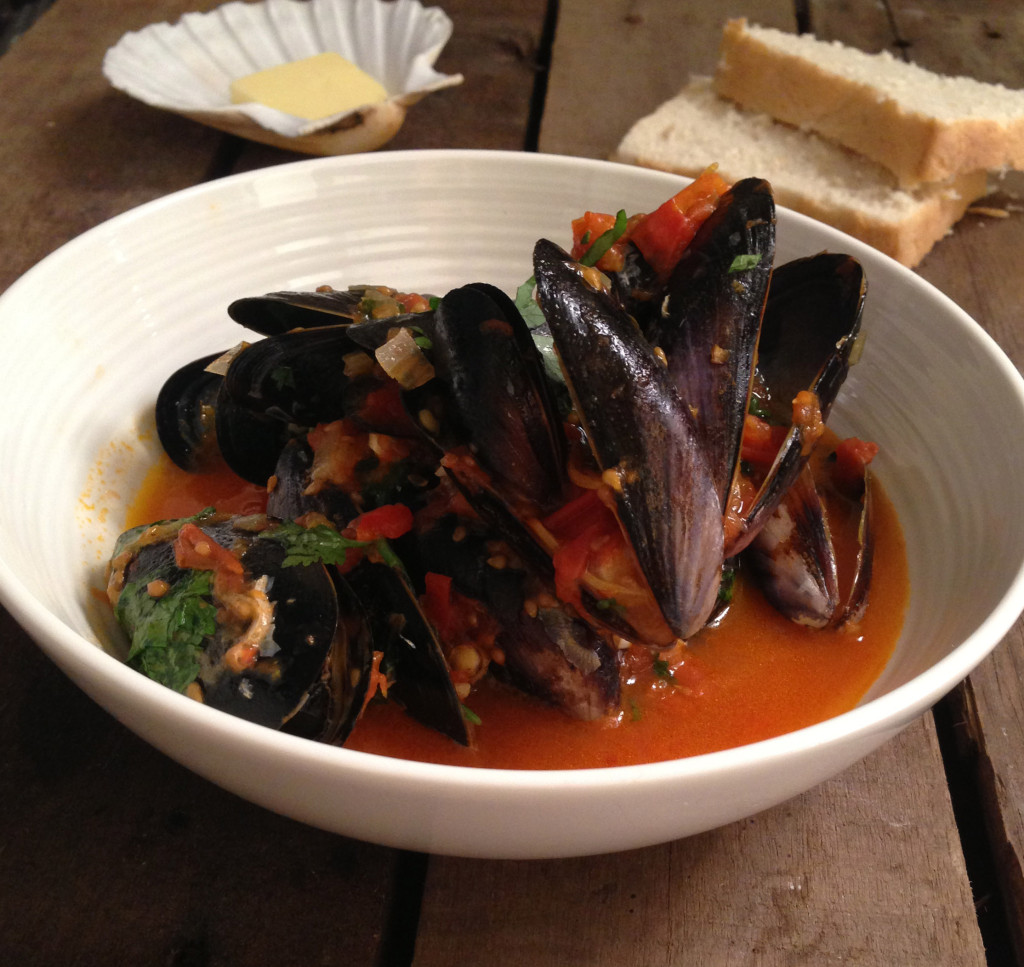 Mussels in Tomato and Chilli Sauce
Ingredients
1kg mussels – debearded and cleaned
2 tbsp olive oil
150g vine cherry tomatoes - quartered
1 shallot – roughly chopped
2 cloves garlic – finely chopped
1 red chilli – finely chopped
1 tbsp tomato paste
½ lemon rind
1 tsp sugar
Handful parsley – chopped
1/3 glass white wine
Pinch of salt and pepper
Method
Heat the oil in a large pan on medium heat and add the shallot, garlic and chilli.
Fry until the onions begin to soften, stir in the tomato paste and heat for 1 minute more, then add in the tomatoes, lemon rind and juice, sugar and wine.
Bring the sauce to the boil, stirring regularly, then reduce the heat and cook for roughly 8 minutes, allowing the sauce to reduce.
Add the mussels and cook for 3 further minutes, until the mussels have opened, then add the parsley and season to taste.
https://pescetarian.kitchen/mussels-tomato-chilli-sauce/
Copyright Pescetarian.Kitchen