I love a good Thai green curry, because of the beautiful balance between the sweet , fresh coconut milk and spicy green curry paste. Matt and I travelled to Thailand last year and we got to try so many different variations of this green curry and this is our interpretation!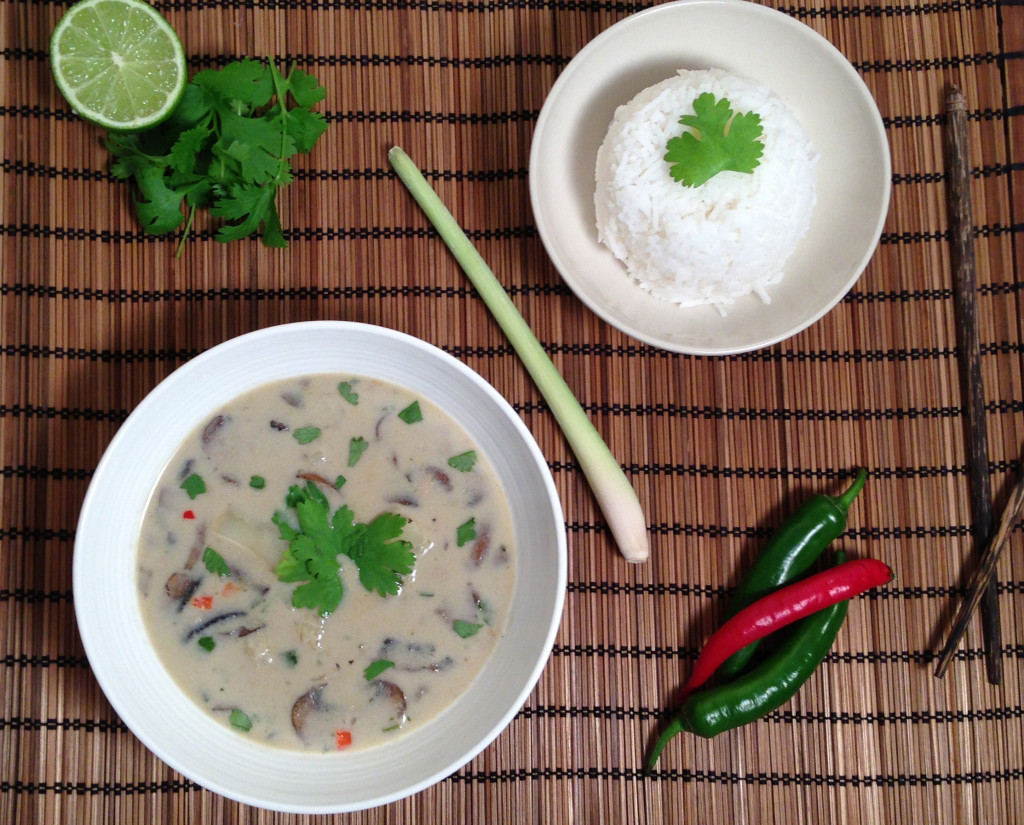 Ingredients
Curry Paste

4 lemongrass stalks – roughly chopped
3 green chillies – roughly chopped
3 garlic cloves – finely chopped
2cm cubed of galangal – roughly chopped
A handful of coriander – chopped
¼ lemon juice
1tsp cumin
1 tbsp fish sauce
½ tsp black pepper
½ lime juice

Curry

6 kaffir leaves
200ml tin of coconut milk
100g chestnut mushrooms
4 potatoes – quartered and parboiled
Handful of coriander
Handful of basil
1 tbsp fish sauce
400ml vegetable stock
2 tbsp seasame oil - for frying
Method
To make your curry paste, throw all of your ingredients into a food processor and whizz into a paste. You can use it straight away of store in the fridge, in an airtight jar and keep for a couple of weeks.
Put a wok or deep frying pan on a medium-high heat and add your sesame oil. Then add in 2-3 tbsp of your curry paste, depending on how hot you want it and fry for around a minute, until the paste becomes fragrant.
Then pour in your tin of coconut milk, stock and add your kaffir lime leaves. Turn the heat down to medium and leave for 5 minutes. Then add in your potato, mushrooms, fish sauce, basil and most of the coriander, leaving a little to garnish the dish at the end. Simmer for 10 minutes, stirring from time to time. You will know it is ready when you can easily put a fork through the potatoes.
Whilst your curry is simmering away, boil your rice. Once this is all done, you're good to go!
https://pescetarian.kitchen/veggie-thai-green-curry/
Copyright Pescetarian.Kitchen